My newest book Blended Learning in Action: A Practical Guide Towards Sustainable Change is available on Amazon!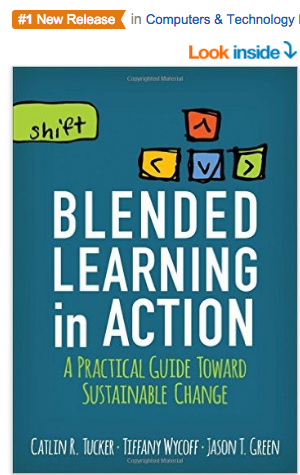 If you want to check out the book and its content, we've created a website you can visit to learn more! Feel free to join an ongoing conversation about blended learning using the Twitter hashtag #BLinAction.
Congratulations to Louise Celebi who won a free signed copy!