If you are attending SXSW in March, I'll be speaking on a panel with Alberto Carvalho, the superintendent of Miami-Dade County Public Schools, and Keith Krueger, the CEO of the Consortium for School Networking.
Why Is K-12 Education so Slow to Change?
Monday, March 6
12:30PM – 1:30PM
Hilton Austin Downtown – Salon G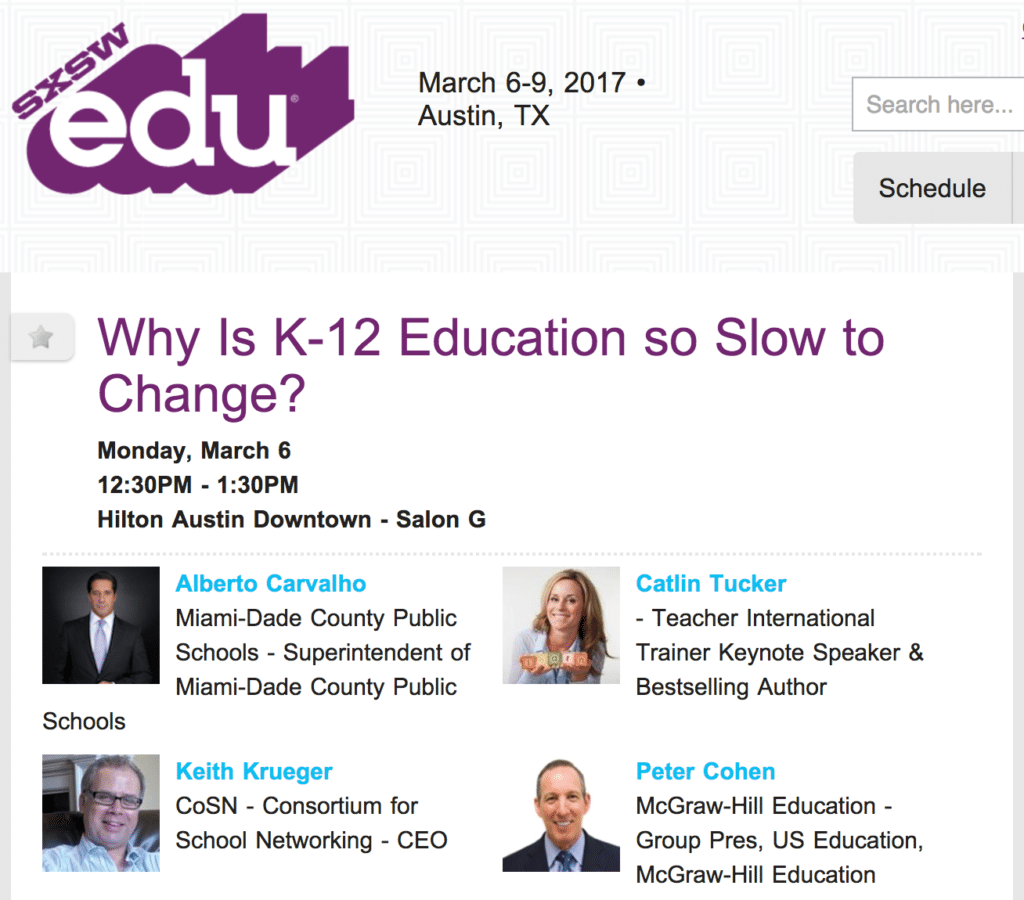 From smartphones to electric cars, new innovations have reshaped virtually every aspect of our lives. Digital instructional tools and blended learning models are changing the experience of learning for educators and students. Why then have many of our K-12 classrooms remained so firmly rooted in the 20th century? Is there something inherently change-resistant about our K-12 schools? A visionary district superintendent, an ed tech industry leader, and an educator discuss what change can look like when a school or classroom breaks out. How can educators and leaders ignite change in their schools and communities to truly transform instruction and learning? Walk away with a vision for change.