Yesterday, I attended EdcampSFBay at Skyline High School in Oakland for an educational technology Unconference.
I presented two sessions in the morning –

5 Simple Strategies to Create a Safe Space Online

&

Flip Your Classroom with Online discussions

– then spent the day attending a variety of other presentations, geeking out, and loving every minute of it!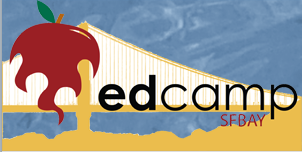 EdCampSFBay was well organized and drew the interest of a great group of forward thinking, interesting educators and admins. I met individuals in my own PLN who I have followed on Twitter but had not had a chance to meet in person until yesterday.
In the second session of the morning, I attended to Bill Chapman's "Truth: What is it?" How can be use mobile tech to find it?" The discussion of truth was fascinating. For the flow chart of his presentation, click here. Great resource for any teacher trying to get students to question and think about what they perceive as the TRUTH. Very cool!
After lunch, I had the pleasure of learning about QR Codes from Alice Keeler – a Google certified teacher – who led an awesome discussion/brainstorm of how QR codes can be brought into the classroom to engage students. Scan the code below with your phone to visit Alice Keeler's site, which is chalk full of awesome resources for teachers. If you are not sure how to scan this QR code, find the white and blue google symbol on your smart phone or look up QR codes in your iphone app store. Select your google app and click on the camera symbol, voila!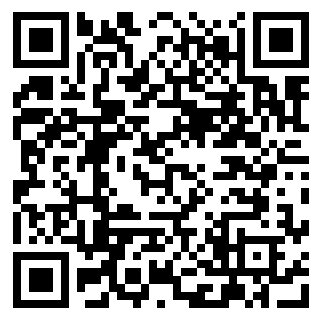 As I considered how I might use QR codes to personalize instruction in the classroom, I was reminded of Jeremy Jone's article "Is Your Class Student Centered or Teacher Centered?"
He challenges teachers with the following list and asks how many they can check off. It is worth sharing here:
1. Teacher talk time is minimal

2. Students are actively, authentically involved in the lesson or class work of the day

3. Students are in control with teacher guiding the learning (teacher is not the "sage on the stage")

4. Students have opportunities to demonstrate mastery in multiple ways

5. Students struggling with mastery have multiple opportunities to demonstrate mastery

6. High performing students have opportunities to extend their learning

7. Students hold themselves accountable for completing tasks

8. Mastery and tracking of objectives is a transparent process to students

9. Lessons are created and paced based on student needs and current student data

10. Students engage in class, partner, and group discussions with minimal input from the teacher

11. Student goals, work, and progress are posted and celebrated

12. Students work with challenging, authentic real-world material
Using QR codes is interesting and give students a chance to use their phones for cool in-class activities. Since the QR code is linked to a URL, providing one code allows a teacher to connect students with information they need. Teachers could:
Put QR codes on assignments and handouts to link students to a helpful video or online resource. That way students have a strategy for problem solving.

Use QR codes to take students on a virtual field trip without ever leaving the room.

Design an class webquest with QR codes that take students to the necessary resources they need, then they can work in collaborative groups to do creative tasks with that information and/or have in-class discussions on a variety of topics.

Use goo.gl to generate QR codes to direct students to online quizzing site like QUIA so you can track who has taken the quiz. OR send them to an online resource and track how many students actually viewed that resource.


Make a textbook interactive by using QR codes to direct students to supplementary

information.

Post QR codes on the wall to provide useful info about syllabus, schedule, cafeteria menu, sporting events, etc.

Create a QR code wall of fame in your classroom!

These are just a few of the ideas brainstormed by our group. I am already thinking of a tons of other ways to use QR codes to support students and make learning more exciting for my kids.
My last session of the day was hosted by Ron Peck who shared his approach to Socratic Seminars. I knew this topic would fascinate me since I believe discussion is at the root of all learning. I wanted to figure out how to use my Collaborize Classroom site to present resources, allow students a space to discuss those resources before the seminar, and post final reflections on each discussion. I loved his explanation and the example Socratic Seminar he led with the educators who attended his session. He shared his approach with us.  For that resource, click here.
I look forward to posting articles and information as embedded documents in my Collaborize Classroom questions for students to read and discuss online so their anxiety about participating in the Socratic Seminar in class decreases. If students have a chance to read the material and discuss it for homework, they will have time to process the information, articulate their thoughts in writing and read what their peers have said. I imagine this would make the quality of the in-class discussions that much more impressive.
I also love the idea of having the outer circle tweet their thoughts, questions and reflections as the discussion is taking place as an alternative to a discussion log. It would be fun as a moderator to track all of the comments made during the discussion in real time. I thoroughly enjoyed tweeting my own observations and thoughts as I watched the people in the inner circle discuss the Declaration of Independence. I was totally engaged!
Thank you to all of the fabulous people who made EdCampSFBay such a screaming success!