Students will write more and you will grade less using these tools!
The new Common Core State Standards being adopted nationwide state that "students must devotes significant time and effort to writing and producing numerous pieces over short and extended time frames." The 3 types of writing emphasized in the standards include:
Argument

Informative/Explanatory

Narrative
In addition to these specific genres of writing, students must be able to:
Produce clear and coherent writing

Plan, revise, edit and rewrite

Use evidence to support analysis

Use technology to produce and publish writing
Even though the standards stress writing across the curriculum, there are a variety of challenges associate with teaching writing.
It requires time to scaffold writing assignments.

Peer editing is not always effective.

Teachers write the same thing over and over again on each paper.

Time spent editing only benefits the individual student receiving the peer feedback.

It creates a ton of grading.
So how can we use technology to make writing more enjoyable?
1. Brainstorm using collaborative tools.
Pair prewriting with online discussions.

great modeling

students learn from one another

harder to procrastinate

learn from other perspectives

informal peer editing
2. Use online discussions to facilitate prewriting.
3. Formal peer editing using Google.docs
4. Publish & share online = increases pride in work
The awesome free web tools that can help!
1. Lino it is a multimedia post-it note canvas. It  is a great way to engage students in brainstorming online. Provide a topic and allow them to generate ideas together before they begin prewriting. Students can post comments, images, and video. Teachers can create groups and make canvases private or public.

2. Collaborize Classroom is an online discussion tool that is perfect for prewriting, informal writing assignments and group collaboration on writing. Beginning a writing assignment with a dynamic discussion online is a great way to get students thinking about a topic. It also exposes students to alternative perspectives and makes it possible for students to provide each other with informal feedback.
3. Pen.io makes it possible for students to publish work immediately. They can create a personal URL, copy and paste written work onto their page, upload images, tag and change the page themes.
4. Penzu is an online journal that students can use to reflect privately or collect pieces of writing they want to share. The ability to lock or share makes this a wonderfully diverse web tool. Students can individually use this or a teacher can create a "classroom" collection of journals and provide students with a code. Students can save, print, add photos, etc.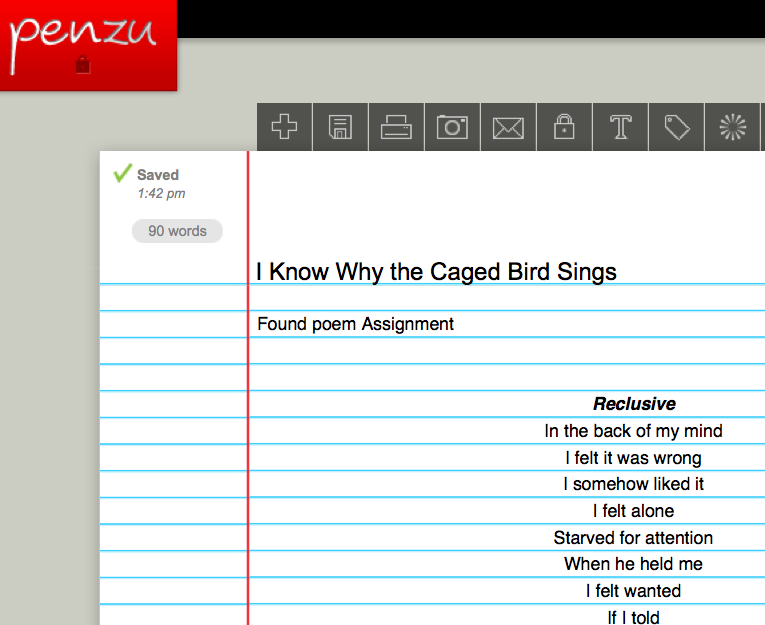 5. My Fake Wall allows students to create a profile for a character from history or literature. This inspires them to think deeply about people- their lives, interests, relationships, fears, motivations- which is helpful for writing strong narratives.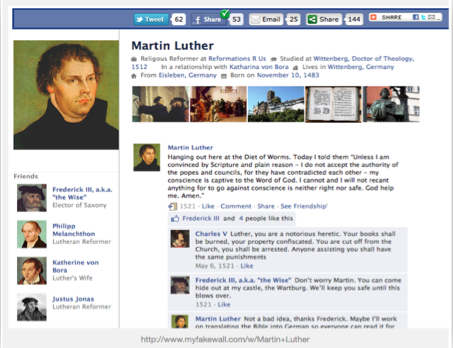 *Note: MyFakeWall is in beta stage and runs a little slow. This can also be done with Facebook if you don't mind using that with students.
6. Storybird is a beautiful online tool that lets students pair their writing with artwork to create a story. It is a fun way to publish short stories or poetry.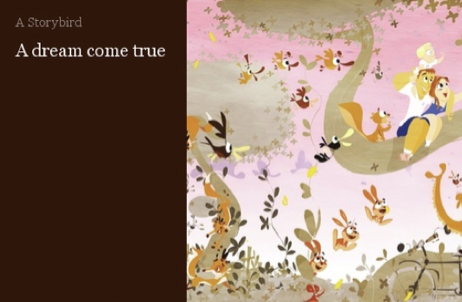 7. Google docs is fabulous for collaborative group writing. Students can construct an essay or story together easily on a shared document.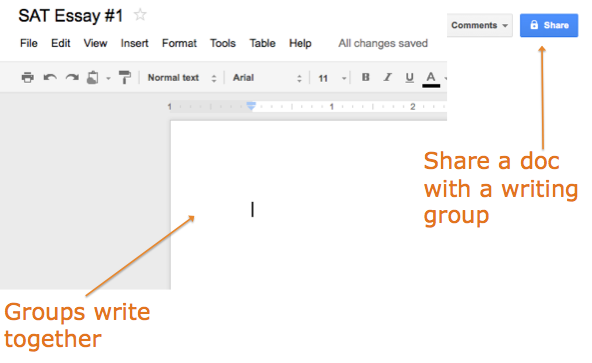 8. Google Forms is an incredible tool for editing. Teachers can create a form using a variety of assessment types – multiple choice, scale, text- and provide focused guided feedback to their peers. Teachers can email the forms to students who can complete them right in their email and send the information direct to a spreadsheet that collates the information! Total time saver.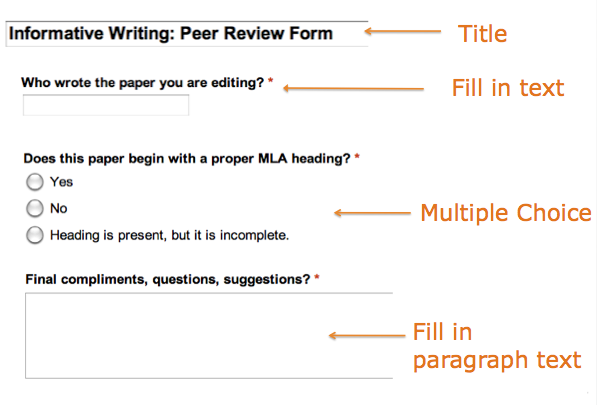 If you have any questions about any of these tools or want ideas for how to use them with your students, send me at tweet @CTuckerEnglish. I'd love to hear from you.
Thank you to all the educators at FETC for attending my session!