My classroom is not your conventional English class, so I decided my Back-to-School Night should not be the traditional sit and listen affair. I wanted to engage my parents, connect them with resources and show them what my class was like.
Here are some tips for anyone looking to shake up their Back-to-School Night!
Design an Animoto Video: Let Parents See Their Students Engaged
First, I wanted to provide a window into my classroom. How many parents with high school students ever get to see what their child looks like in a classroom? 
I created a short Animoto video pairing pictures from various class activities (indoor and out) with music and a theme. This made me look way more artistic and tech savvy than I actually am!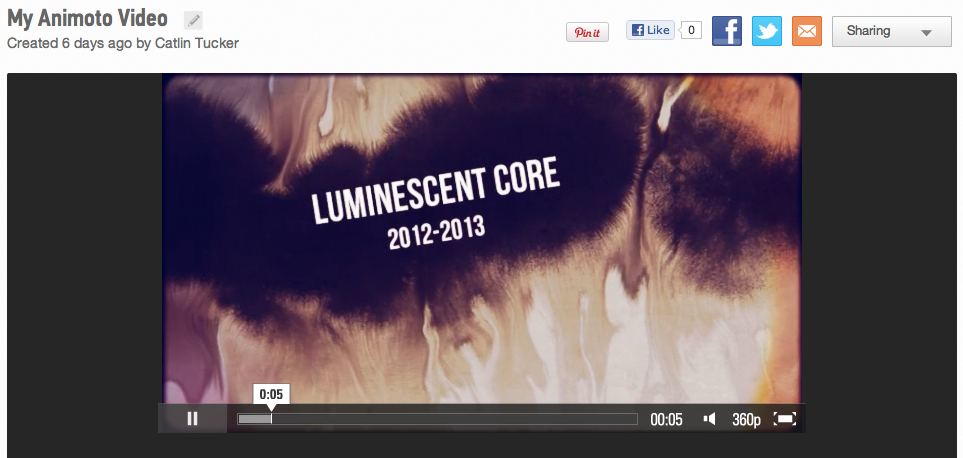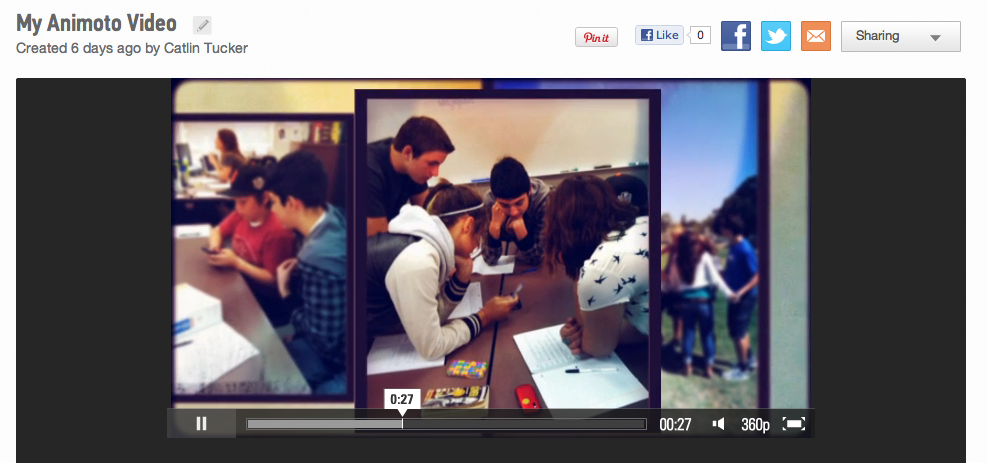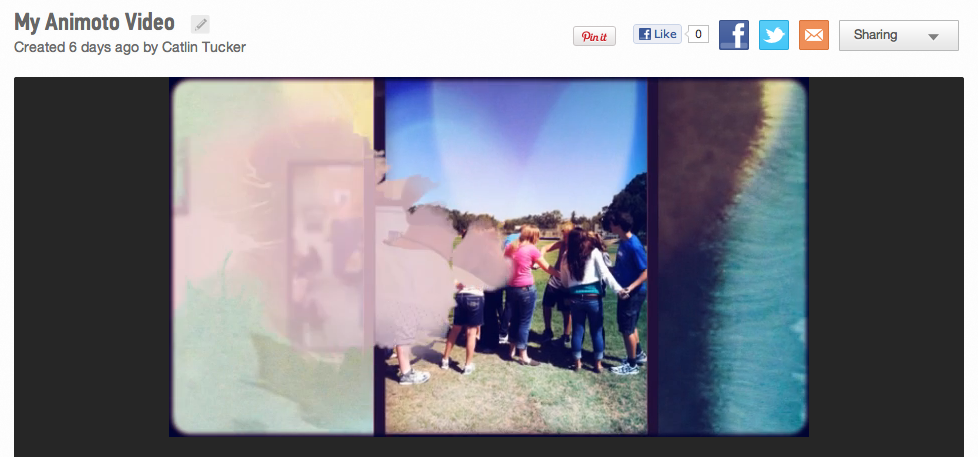 Many of my parents clapped as the short video ended. They clearly appreciated the time I put into designing something creative for them to enjoy that showcased their children. 
Walk them Through a Virtual Tour of Your Website
I wanted my parents to know where to go for information, so they could support their children as the year progresses. I've designed my class website to be a one-stop-shop for students and parents. It has:
Google calendar with their reading schedule and important due dates.

Homework page with all of their assignments and hyperlinks.

Links page to connect them with helpful websites. 

Google map with pins dropped all over our campus and community where students can use computers with Internet access. 

Video Collections of embedded videos to support essay writing and vocabulary development. 

Parent survey page to collect information. 

About your teacher page.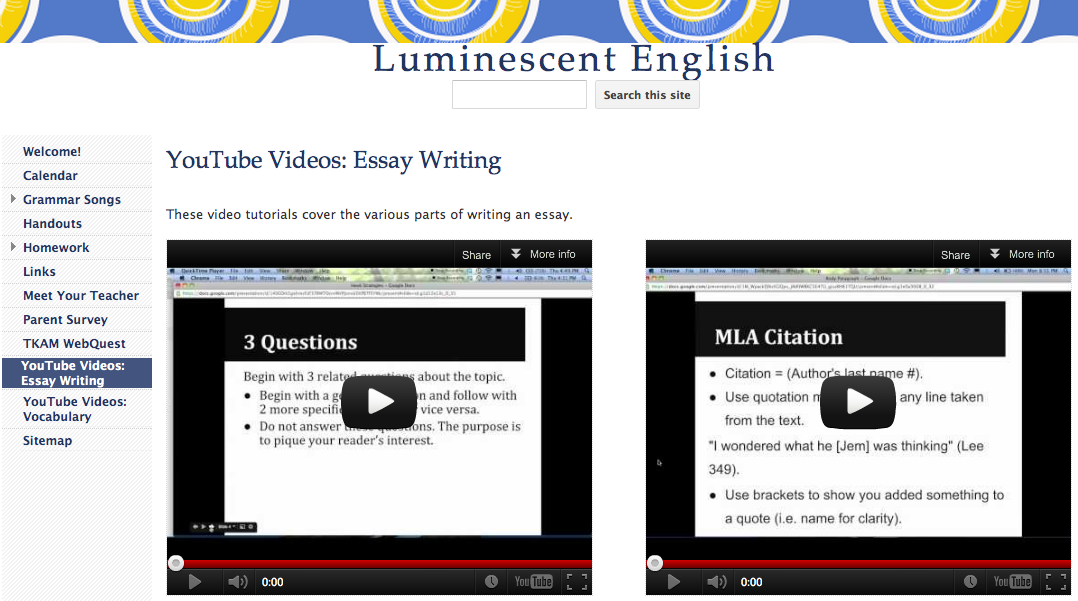 My parents were clearly surprised by the collection of resources on my website. Many were already looking the site up on their phones before leaving the room.
I also asked them to complete the Parent Survey (Google Form) at their earliest convenience, so I could gather important information about their child – special needs, interests, after school obligations, etc. This replaced traditional pen and paper surveys which were hard to organize and reference throughout the year. 
Use a Backchannel Like TodaysMeet
Just like in the classroom, Back-to-School Night presents the challenge of covering a lot of information in a short period of time. Often a parent will have a question with a complex answer or their question may be specific to their child. Using a backchannel, like TodaysMeet, offers parents a way to ask questions, make comments and engage actively during Back-to-School Night without slowing down the flow of the evening.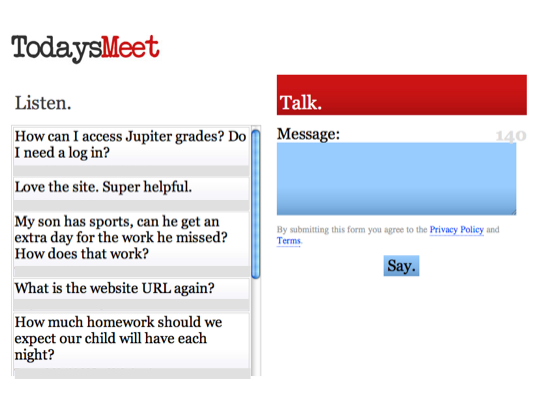 Teachers can also create a TodaysMeet room that will stay open for 24 hours or a week so parents can ask questions or make comments after the evening is over. Just like our students, some parents may need a little longer to process all of the information presented at Back-to-School Night. 
Set Up Parent Reminders with Remind101
I told parents that I was using Remind 101 to send their children text message reminders before important due dates. I invited them to sign up if they also wanted to get those same text message reminders. For many parents, this was a welcome opportunity to stay in the loop!
I simply projected this image onto my board and my parents were signed up in moments.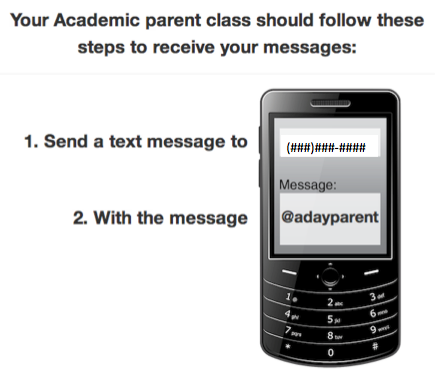 I believe my parents walked away from Back-to-School Night confident that  their student would be engaged and supported in my classroom.
It was exciting to integrate the technology that is transforming my work with students into a more dynamic Back-to-School experience. 
If you have fun strategies you use or technology you love to incorporate into Back-to-School Night, please post a comment and share your ideas!