Final exams are just 2 weeks away! I've decided to use Socrative – a free, easy-to-use response system – to facilitate "Space Races" with my students to review vocabulary, commonly confused words, characters, and literary terms in preparation for the final. 
To engage students in the process and save myself time, I created a Google form asking every student to generate three review questions. I embedded the form into my website. 
My students' responses are collected in a Google spreadsheet where I can quickly review them and pull the strongest questions for our review games.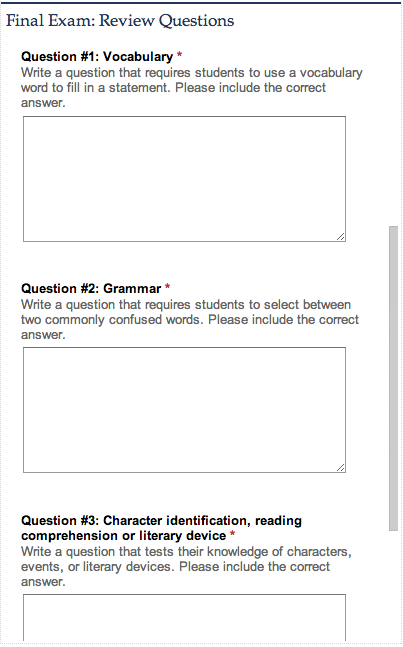 Although Socrative has a free mobile app for teachers and students, I prefer to load questions into my account on the computer as it is faster to type the questions or, in this case, copy and paste. 
Step one: Create an account or log in
Step two: Create a quiz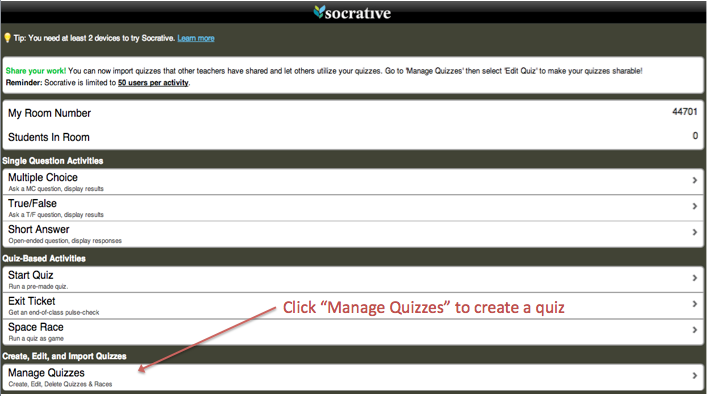 Step three: Copy and paste questions from the Google spreadsheet into multiple choice and/or short answer questions.
Step four: In class, I use my phone to launch the review quiz!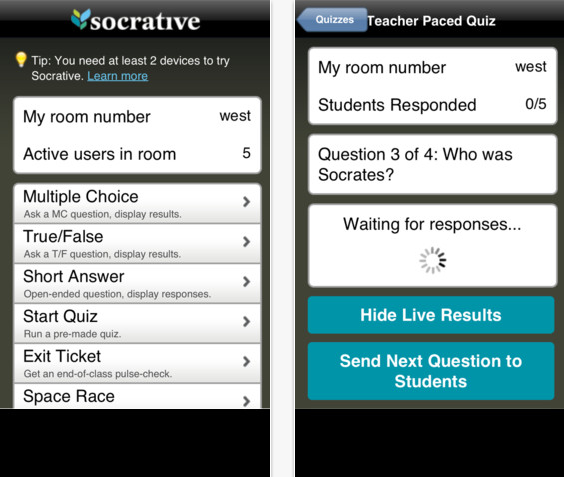 Step five: Students play!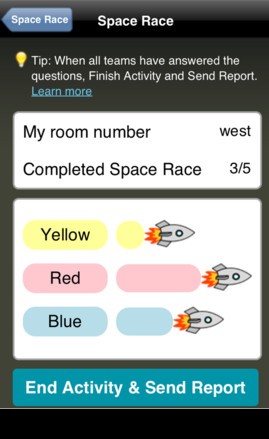 If you have a favorite strategy or tech tool you use to review with students, please share it!