"During discussion learners are not passive recipients of information that is transmitted from a teacher. Rather, learners are active participants" (Larson).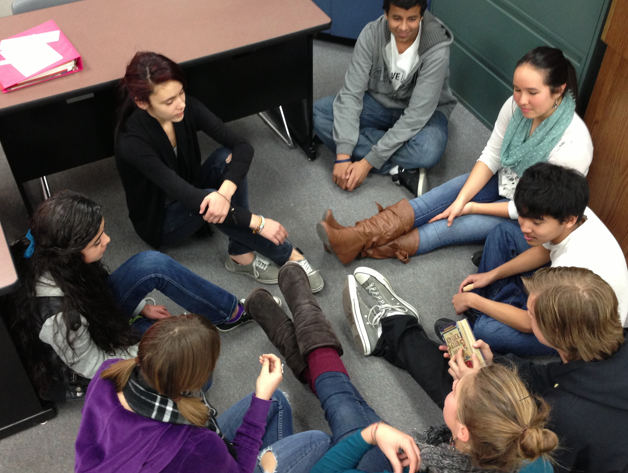 Discussions (online and face-to-face) provide students the opportunity to:
Articulate their ideas

Ask questions

Be exposed to different perspectives

Make connections

Learn to "play" and fearlessly interact with new information
The act of telling or explaining what they know cements students' understanding of concepts. Conversely, struggling students benefit from hearing their peers' ideas, opinions, and explanations. The opportunity to ask questions can help students begin to deconstruct challenging ideas or concepts.
As teachers shift to the Common Core Standards they will see an emphasis on discussions, both formal and informal. Students must "prepare for and participate effectively in a range of conversations and collaborations with diverse partners, building on others' ideas and expressing their own clearly and persuasively." They also need to effectively "adapt speech to a variety of contexts and communicative tasks."
Given how much of our students' interactions take place via text messages, Facebook updates, instant message and email, it is crucial that students learn how to respectfully, supportively and substantively converse with their peers using different mediums.
Educators must also consider the changing landscape of education. Earlier this week, I read an article titled "UC Online Courses Seem Inevitable" which states, "within five years, students at the University of California will likely take 10 to 15 percent of their courses over the Internet." Excelling in online courses will require new skills, including the ability to engage in asynchronous academic discourse.
In my 3 years teaching online college courses, virtual discussions were a critical component of the class. Students had to read course materials, watch videos, complete individual and collaborative assignments, and engage in discussions about a variety of topics. Despite the significance of the online conversations, it was immediately clear to me that few students knew how to engage in these discussions in a dynamic way.
I am a passionate believer in the power of discussion as a learning tool. It is a key skill if students are to work collaboratively as well. I remind my students frequently that the collective potential of the individuals in our classroom far exceed any single contribution, myself included.
 Collaborize Classroom
I use Collaborize Classroom – a structured online discussion tool – to facilitate online discussions. These conversations complement my class and extend active learning online. Because I reference this tool in my book and in trainings, educators frequently ask me why I use Collaborize Classroom. They want to know how it is different from the discussion functionality offered by popular learning management systems, like Edmodo or Moodle.
Here are some of the key features I love about Collaborize, which differentiate it from other discussion tools.
1. Variety of Question Types
Structure conversations with different question structures to keep them interesting and varied. Design a Yes/No debate topic to practice argument writing or post a Vote or Suggest to get students brainstorming and voting for their favorite contributions!
2. Results Page
See the outcomes of any discussion, then use those results to draw the conversations back into the classroom for follow up debates, discussion, analysis, etc. This makes blending learning mediums easier for teachers new to a blended approach.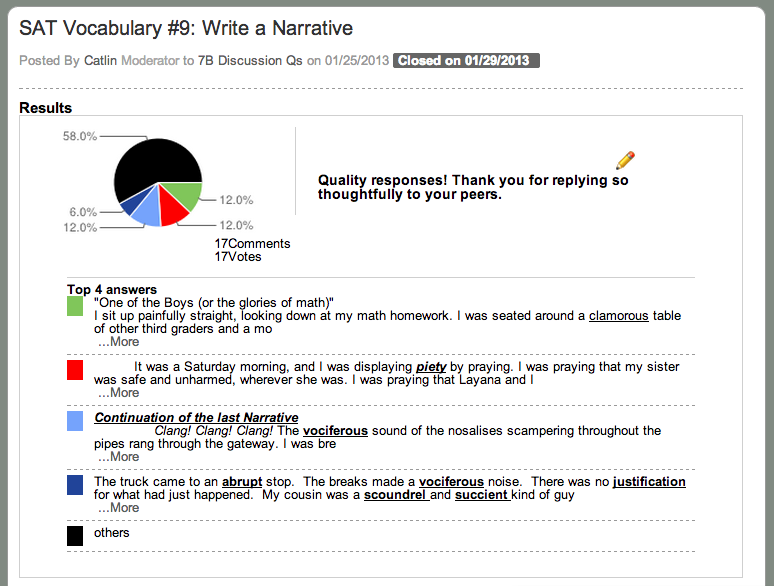 3. Embed Media – Image, Video, Document, PDF
Embed documents to save paper, flip your classroom with video, or use images to inspire!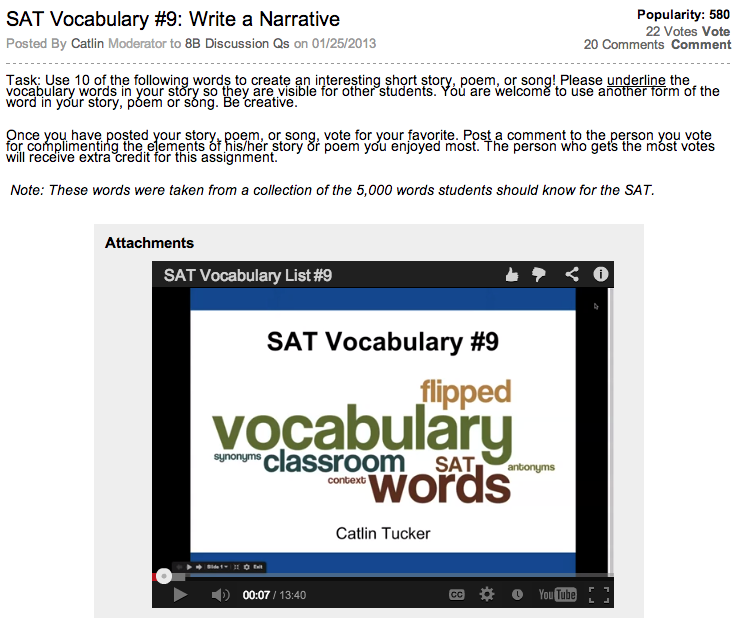 4. Participation Reports
Quickly access information about the activity taking place on your site. Check to see how many times each student has logged in, posted a response, and replied to a peer. This saves time and creates visibility. The user report also acts as an online portfolio of all the writing each student does in your online discussions.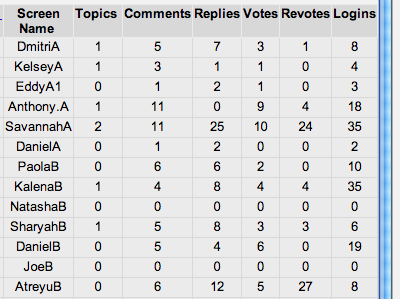 5. Topic Library
A global repository of Collaborize Classroom topics shared by educators all over the world. Teaching The Great Gatsby? Meiosis vs. mitosis? World War II? Just search by subject, grade level, key words or tags to find content related to what you are teaching right now! It is a wonderful resource that makes it easy to share best lessons and learn from other educators.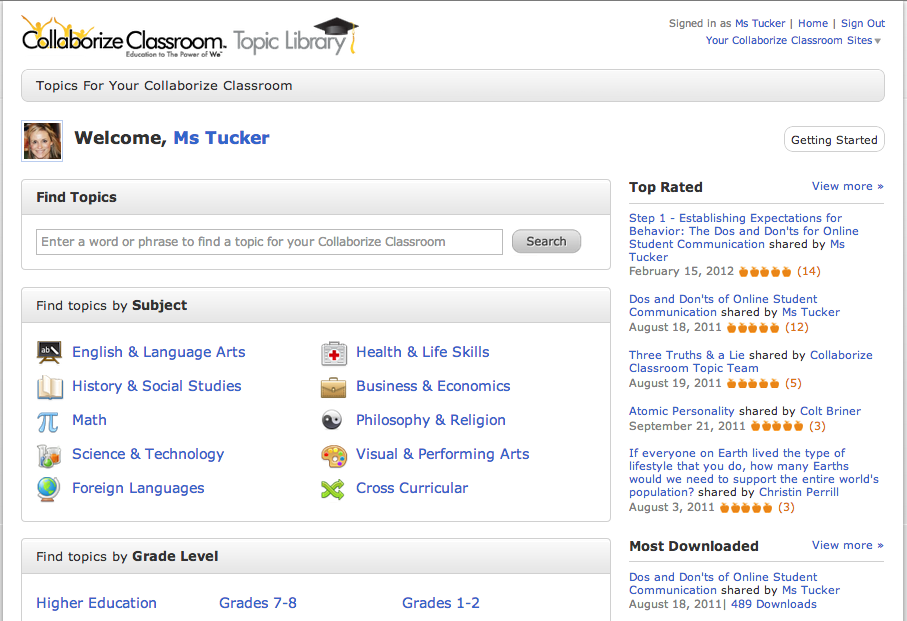 Too often the online space is used to simply collect and disseminate information. For a blended learning approach to be viable, the online space must be used to actively engage students in learning. I believe discussions can play a role in making this shift!