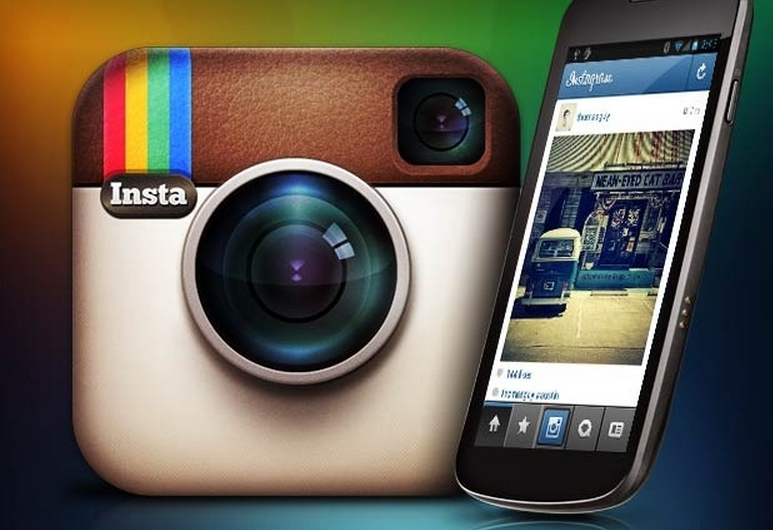 This week, I took my students to Chinatown on a field trip to complement our Joy Luck Club unit and their study of China in their global studies course. I wanted to design a fun and engaging activity to pique their interest and inspire them to think more deeply about what they were seeing and hearing. 
I decided on an Instagram scavenger hunt! Why not?!? Instagram is emerging as the newest way students connect socially. That said, I was a bit of an Instagram neophyte, so I asked a student to give me a tutorial!
Here is what I learned…
Step 1: Create a list of things you want students to find and document on photo using Instagram. I used my "Notes" app on my iPhone to create my list of 20 items that I challenged students to find on our docent led tour of Chinatown. Then I took a screen shot of my list on my phone.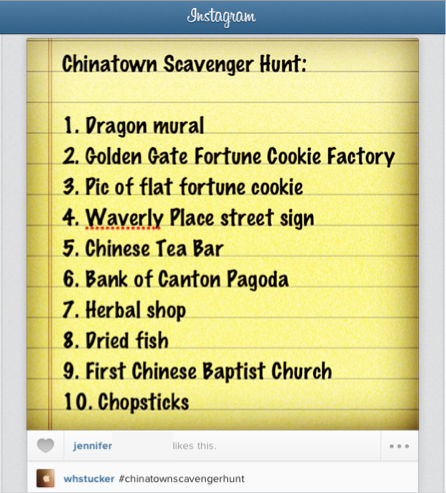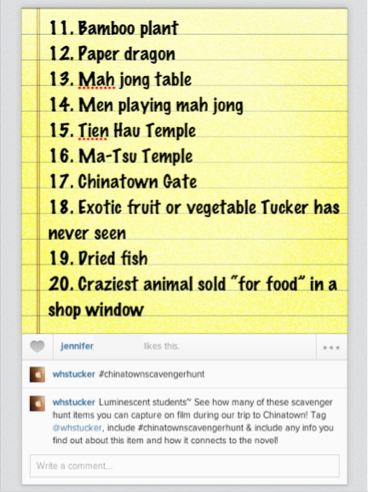 Helpful hint for iPhone users: To take a screenshot on your iPhone "press the Home and Sleep buttons at the same time. On 2.0, the screen will flash white, while with 2.1, you'll also get the camera shutter sound, and your screen will be captured."
Step 2: Create a public account for your school use. This is an account that will be viewable to the world, so it is an account you want to limit to school photos and ensure that you get photo release consent from students if you plan to use these photos.
Step 3: Share your account name and unique hashtag with students and ask them to tag you in their scavengerhunt photos and tag it with your unique hashtag. Your hashtag can be long but once it is entered, it will pop up automatically when students tag the next photo.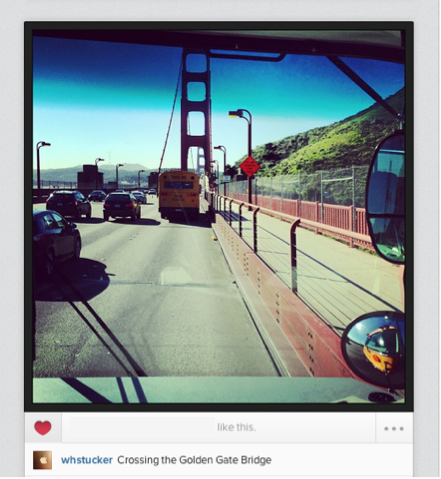 Step 4: Encourage students to include any information they learn about this particular item on the scavenger hunt. Get them thinking deeply and having fun!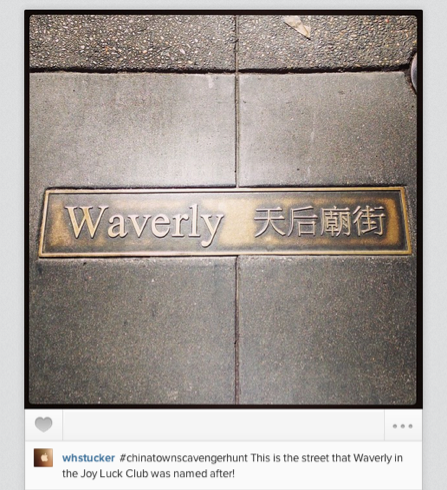 Step 5: Click the hashtag under any photo and see all the photos your students have posted for your scavenger hunt. They can comment and like each other's photos which allows them to interact socially during the field trip. 
Tip: Remind students who have a "private" account, to make their account public for the day or create a new public account they can use for the day. 
For anyone who wants a great tutorial on how to use Instagram, check out this site with explanations and photos!
Have fun! It is a super simple fun way to engage with kids using technology many of them already use and enjoy. 
*Going to ISTE? Check out my 1/2 day workshop: "Blended Learning: Exploring Tools, Techniques & Resources."