At the end of each school year, I ask my students to select several different writing assignments produced throughout the year and edit those pieces to reflect their current ability. My hope is that they will see and  appreciate their own growth and development as writers in the process. These portfolios took the form of binders, until this year.
My class is almost entirely paperless now, which is why I decided to transition from a paper to a digital portfolio. Students write everything on Google docs and submit their work digitally, so it didn't make sense for them to print out their work and create binders. Instead, I had them create a website and publish their revised work online.
In addition to digital writing, my students have created infographics, multimedia timelines, Google presentations and digital stories. I wanted all of these incredible pieces displayed on their websites.
As I embarked on this project, I had to:
Decide what website creator they were going to use.
Provide clear guidelines for the content.
Explain how I would be assessing their work.
My first instinct was to make all of my students use the same website creator because that would be easiest for me. After some reflection, I decided not to control this element of the project as I did not want to limit their creativity. I explained that Google sites had a steeper learning curve but would work seamlessly with everything they had created using Google apps and YouTube. Conversely, Weebly is super simple to use, but it would be more challenging to embed their various digital pieces.
My students used a variety of website creators, so I offered technology trainings at lunch for the first 3 weeks of their work on this project. I dedicated days to using Wix, Google sites, Tumblr, and Weebly. At times, it was chaotic in my room. I often didn't actually eat lunch, but I learned a ton troubleshooting with students.
For teachers considering a large scale digital project of any kind, I would recommend offering informal drop-in technology training/troubleshooting sessions. I would also suggest making short "how to" videos about using different tools to support students who get stuck working on their own.
Next, I created a list of the different types of pieces I wanted students to revise and publish on their website. Click here to view the document I shared with my students. In addition to the written and digital pieces, I asked students to write a series of blog posts chronicling their work and reflecting on the process of creating their portfolios.
Finally, I explained that I would be using voice comments instead of traditional hand written comments to assess their website and provide feedback. I wrote a blog post about "Using Voice Comments to with Google Docs for End of the Year Projects" which explains this approach.
The portfolios created were visually interesting and, overall, the content was impressive. I love that this assignment combined writing, editing, revising and reflecting with a digital media component. For teachers stressed about transitioning the Common Core, this project simultaneously addresses almost every writing standard! Below are a few of my favorite digital portfolios created this year. Just click on any of the images below to visit these student created websites!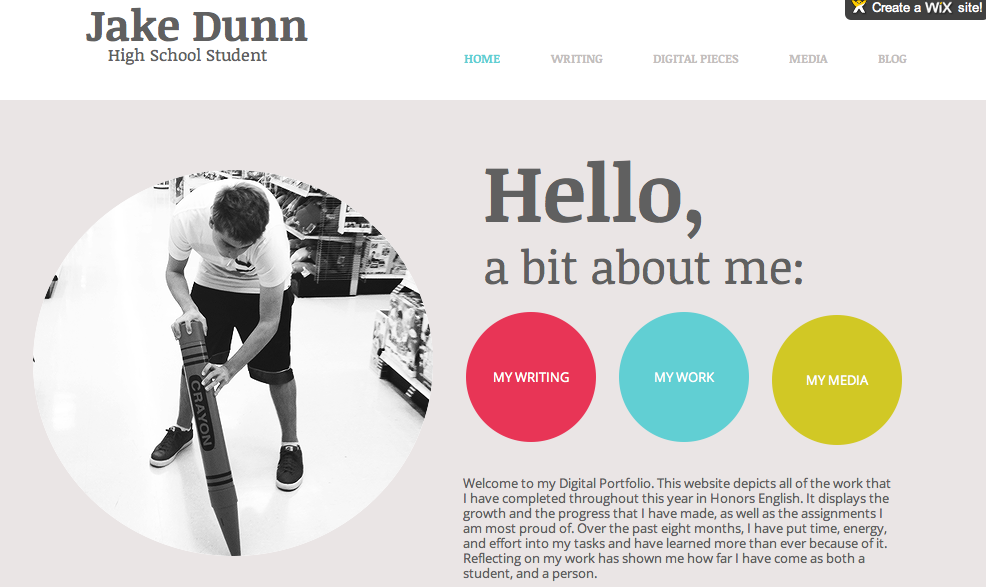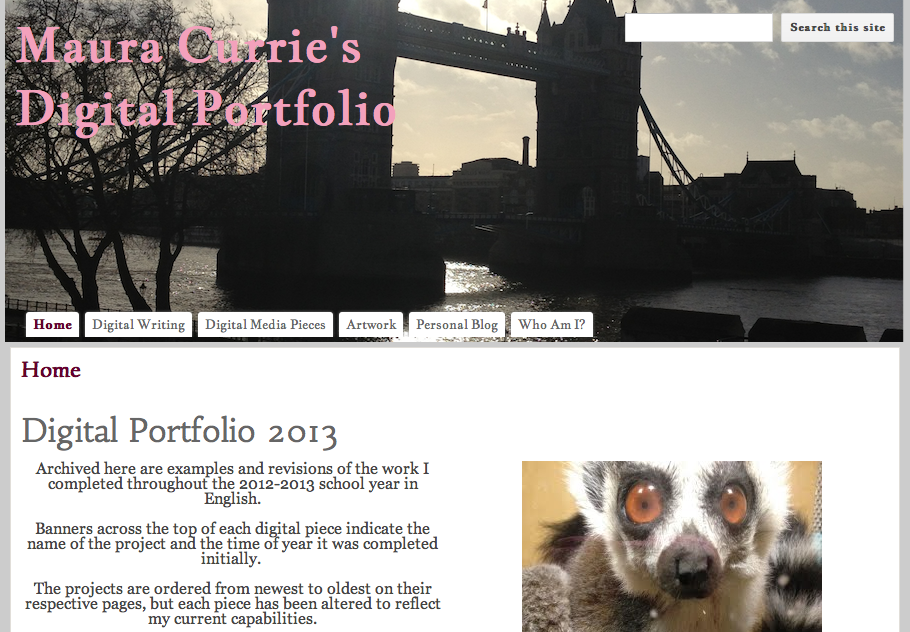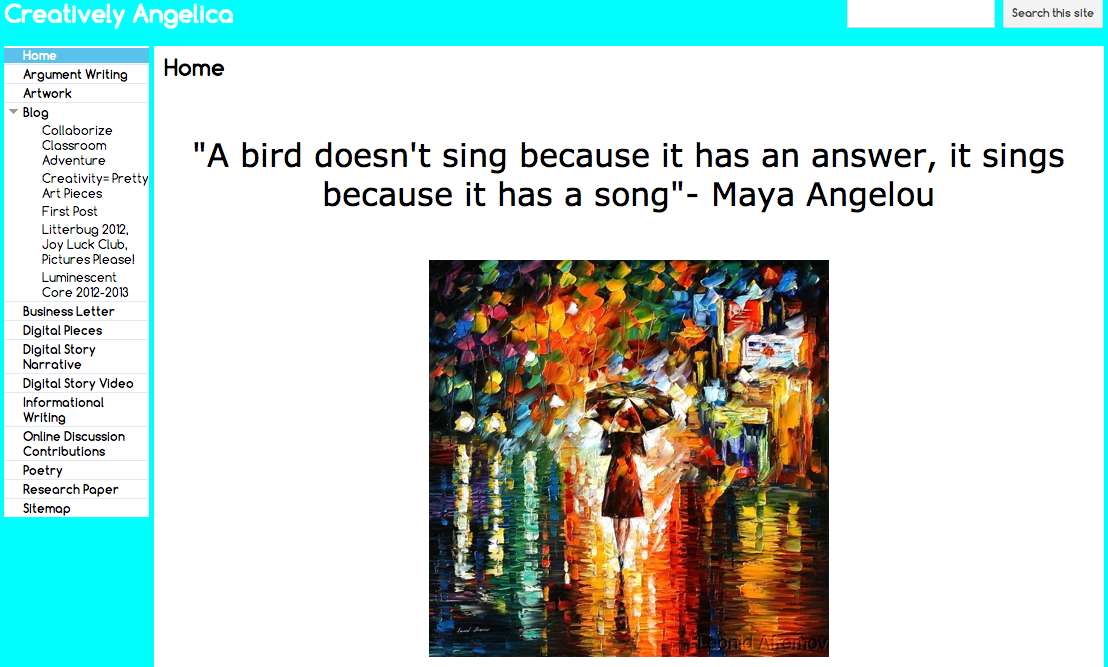 If you have students create digital portfolios and have advice or tips for teachers, please share them!