Time is the biggest hurdle most teachers face, so I understand why many teachers are daunted by the prospect of integrating a range of web tools and apps into their methodology and practice. I've embraced a tool belt approach to technology integration instead of adopting a do-it-all learning management system. I prefer using specific tools for specific jobs, but it would be nice if some of those individual tools worked together in harmony to save me time. I literally squealed with excitement when I heard about If This Then That.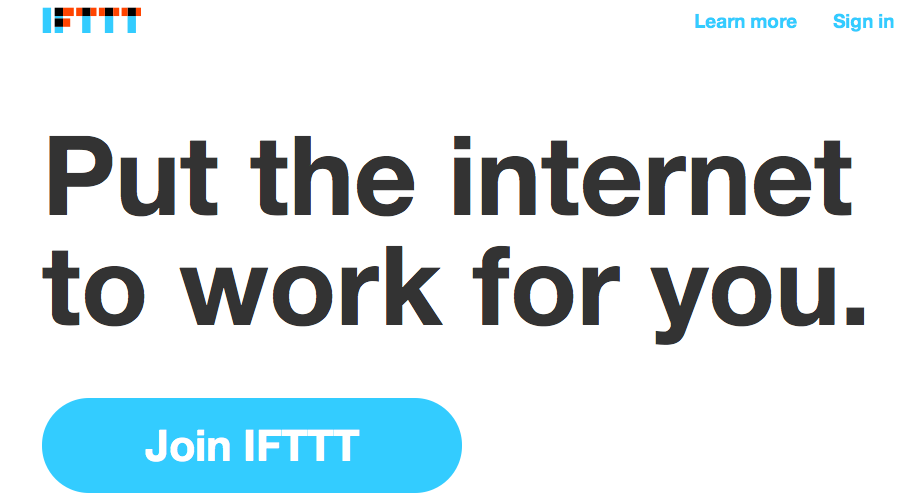 If This Then That (IFTTT) really does put the internet to work connecting different services and tools. Users create "recipes" that link different tools allowing them to work together. Each recipe creates a chain reaction where one thing leads automatically to the next. The genius lies in the simplicity!
Users create an IFTTT account and click "Create" at the top of the screen. Then they need to select the ingredients for their recipe. First, click the blue "THIS" to select the first ingredient (web tool or app).

I have a YouTube channel where I record vocabulary and writing videos that I wanted to post directly to our class blog. IFTTT makes it possible to link my YouTube and Blogger account, so any videos I upload are automatically posted on our class blog.
I began by clicking on the YouTube icon.

Once I clicked "YouTube," I had to choose a "trigger." I was able to decide which videos would be automatically added to our blog.


After the trigger has been activated, I had to select an "action channel" where the chain reaction would occur.
I clicked the Blogger icon and selected the "action." I decided that each new video should appear as a regular blog post.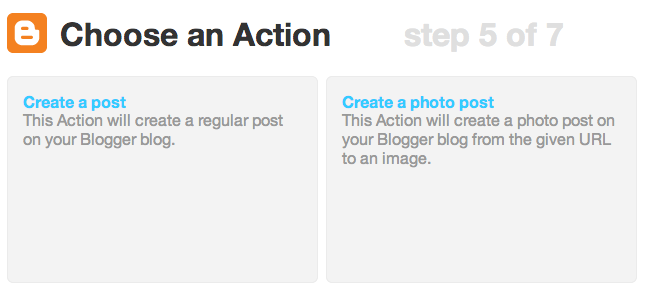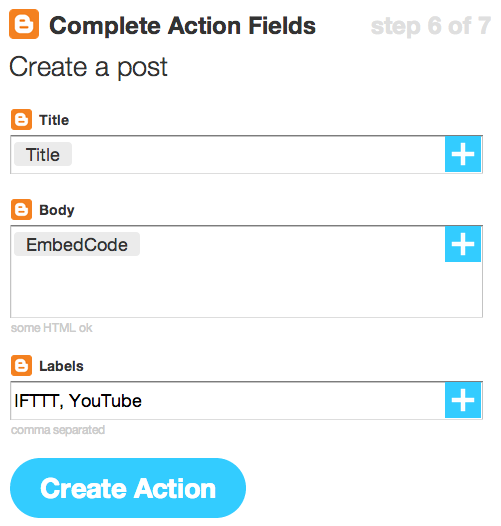 When my recipe was complete, I decided to whip up a few more!

I had so much fun cooking up my recipes that I had to share it with other educators who are worried about juggling a variety of web tools and apps.