This year I am using Blogger, Google's free blogging tool, to create an ongoing class blog. It is a space for students to actively share their ideas about the subjects, themes, literature and informational texts we are reading. Most of the blog posts are crowdsourced notes and ideas generated collaboratively in real time. Students posted directly to our blog from their mobile devices.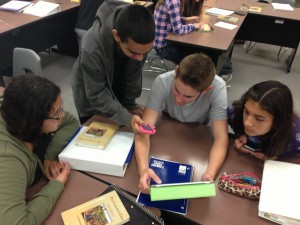 Last class, my students analyzed art work depicting life in the 1300s and early 1400s, which is the time period when Chaucer lived and wrote The Canterbury Tales. I asked them to explore every detail and nuance of the paintings to see what they could learn about the time period/historical context. I asked each group to consider:
What is happening in each painting? Look at the details. You'll need to research!
What do you notice about the style of painting? What might this reveal about the time period or art movement this was produced in?
When would your group guess these were painted?
Are there common elements in these paintings?
What can you infer about life during this time from these details?
Then they shared worked together to collect all the information they had gathered and inferred, then emailed their responses as a group to our class blog.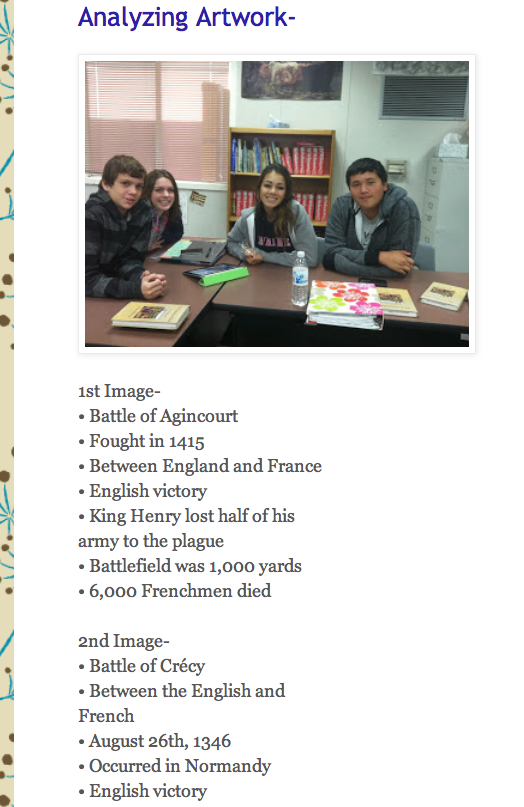 After they had analyzed the artwork to learn about the historical context of The Canterbury Tales, I had each group listen to the prologue read in Middle English. I wanted them to figure out what the prologue was saying before we read the translated version. I asked each group to try to identify the following information as they listened:
What time of year it is?
Where is this story taking place?
What is the premise of the story? Why are these characters together?
How many people are involved? Do they have a lot in common?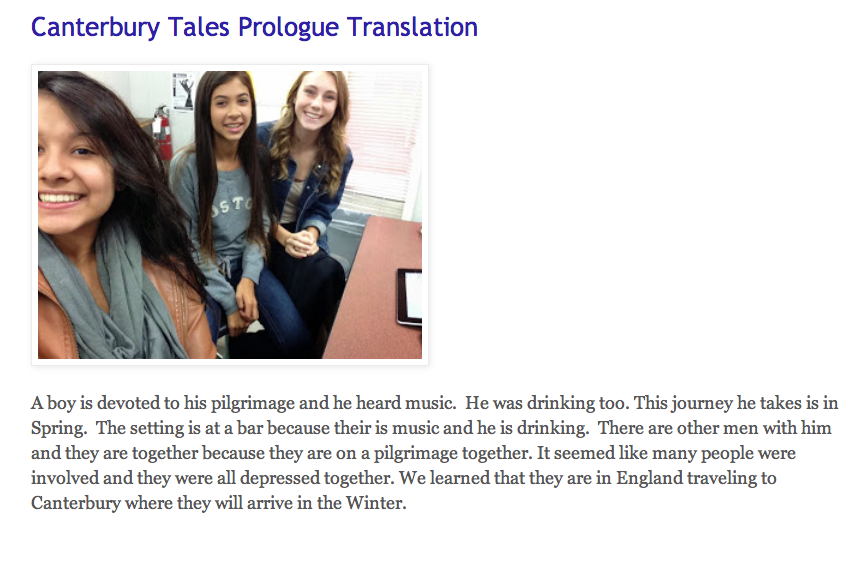 This was no easy task as Middle English is a far cry from modern English, but I told them at the outset of the lesson that I wanted them to demonstrate "mental curiosity." Too often students immediately give up when they don't understand something. I want my students to struggle to make sense of the new or unfamiliar. I continually strive to get them asking questions, talking to each other to make sense of challenging concepts and conducting research to come to their own conclusions.
Blogger has provided a space where we can collect, share and archive our ideas as a class. As a teacher I love being able to hear from every student and review their contributions when I have time. Students can also return to our blog to review what was covered or see what they missed in class if they were absent.
I don't have time to maintain a class blog that attempts to give an overview of what we are studying each week or month. I don't think that would provide an authentic view of what is happening in the classroom. I enjoy having a class blog that is generated by the students and functions more as an archive of their work.
Getting Started with Blogger
If you have a Gmail address, then you have access to Blogger.
Log into Gmail then click the icon in the upper right hand corner with all the tiny boxes. A menu will drop down. Click "More" to get to more options. Blogger is on the second pages of options.
Click the orange Blogger symbol and you'll be walked through a series of simple steps to set up your blog.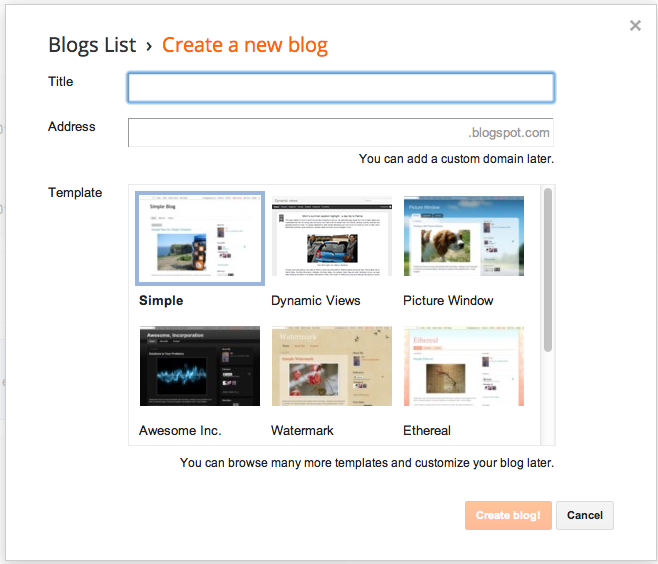 Once you have set up your blog, you can adjust the settings to allow your students to email or text their ideas to your blog from their mobile devices. Click "Settings" and select "Mobile and email." Then create a custom email address or use a mobile code so they can share their ideas in real time.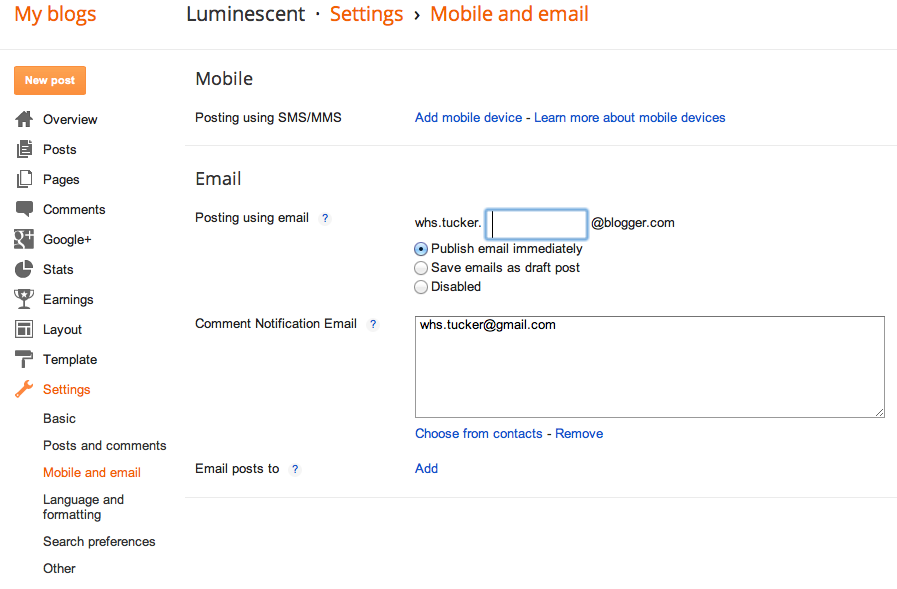 Feel free to send me a tweet @CTuckerEnglish if you have any questions about setting up a class blog using Blogger!