Last year my students designed infographics for the first time. I enjoyed the process and the products. It was a fun strategy to teach my students crucial research skills while encouraging them to think creatively about how to visually communicate information.
This year I was literally blown away by the work my students did on their infographics. I wanted to share my process and examples of student work to help support other teachers.
Step 1: Submit a Proposal
Students were encouraged to select a topic that interested them. Then they had to submit a proposal via a Google Form I created. I was able to provide feedback on their proposed topics before we began working on the actual infographics.
Step 2: Research, Research & Research Some More!
After every student received feedback on their proposal, we began the research component. I required my students to use a minimum of three credible online resources. We discussed research strategies, and they read my Google search blog post to learn how to search smarter. Since they were going to create an infographic, I also shared this cool Get More Out of Google Search infographic with them.
Step 3: Evaluate the Credibility of Digital Sources
My students had to complete my "Got Credibility?" Google form for each of their three online sources to ensure they were credible.
I also required that students use their Diigo accounts to annotate their online resources and share them with me via email. This encouraged them to actively read the information they were planning to use for their infographics.
Step 4: Explore Infographic Tools
I encourage my students to choose and use the technology that they are most comfortable with or that meets the needs of a particular task. A one-size-fits all approach to using technology is easier for the teacher, but can actually limit the student's creativity. I shared three different infographic creation tools with my students and scheduled time in the computer lab for them to "play" with the different tools to see which one they preferred.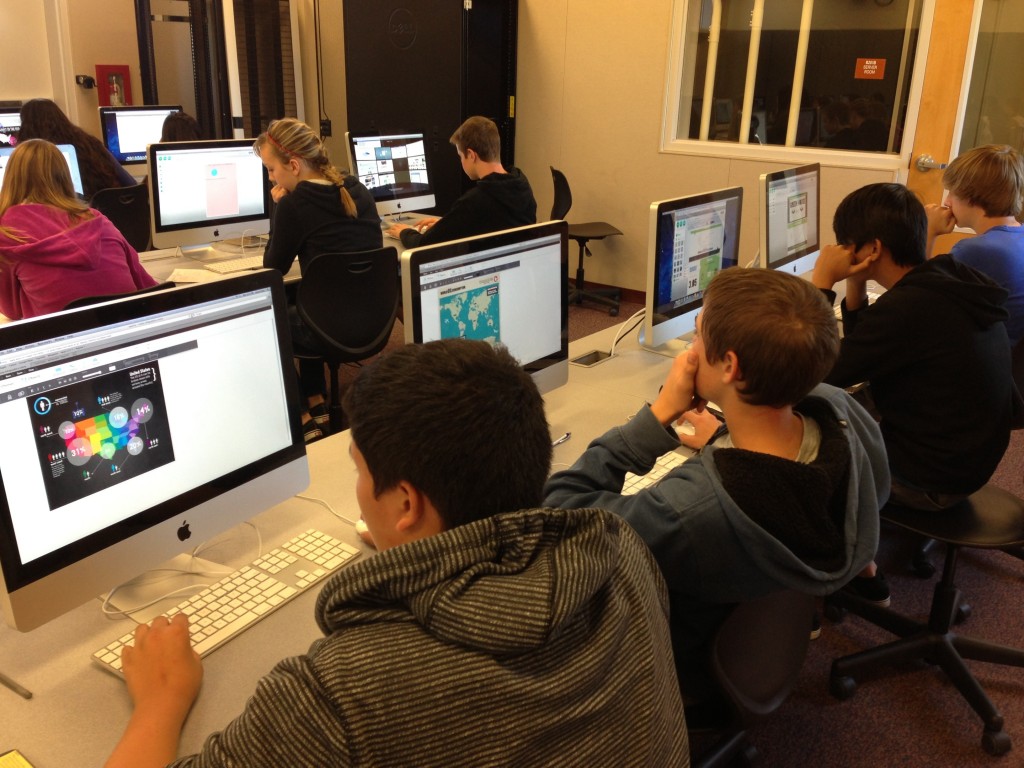 Step 5: Check Out Infographics
Before students can effectively design an infographic, they must have a clear sense of what an infographic does and what an infographic looks like. This helps them to better understand how they can show information in a dynamic way without relying on a lot of words to explain the research.
I used my homework blog to link to a variety of different infographics on topics related to what we were reading in class. During our Of Mice and Men unit, I linked to infographics on both mental health and mental illness in America. When we read To Kill a Mockingbird, I linked to infographics focused on racial inequality in the justice system, the death penalty, and the prison system in the United States. These visual displays of information were a powerful way to expose my students to facts and research and help them to conceptualize what infographics look like.
Visual.ly has a huge collection of infographics on a variety of topics. Students can search "entertainment," "health," or "environment" to view infographics on topics they are passionate about.
I'd suggest building time into your class to allow for this exploration. Ask student to critique different style of infographics and discuss the following:
What strategies or visuals were you drawn to or felt were particularly effective?
How was the information displayed?
What type of organization did you prefer when looking at the infographics?
Were there any elements you did not care for?
What strategies would you like to replicate in your own infographic?
Step 6: Storyboard
Students had to submit a storyboard of their ideas either on paper or using Google drawing to reflect their pre-design process. I wanted my students to think about their approach to designing their infographs (organization, information and visuals) prior to going into the computer lab.
Below is a storyboard one of my students created and submitted using Google drawing.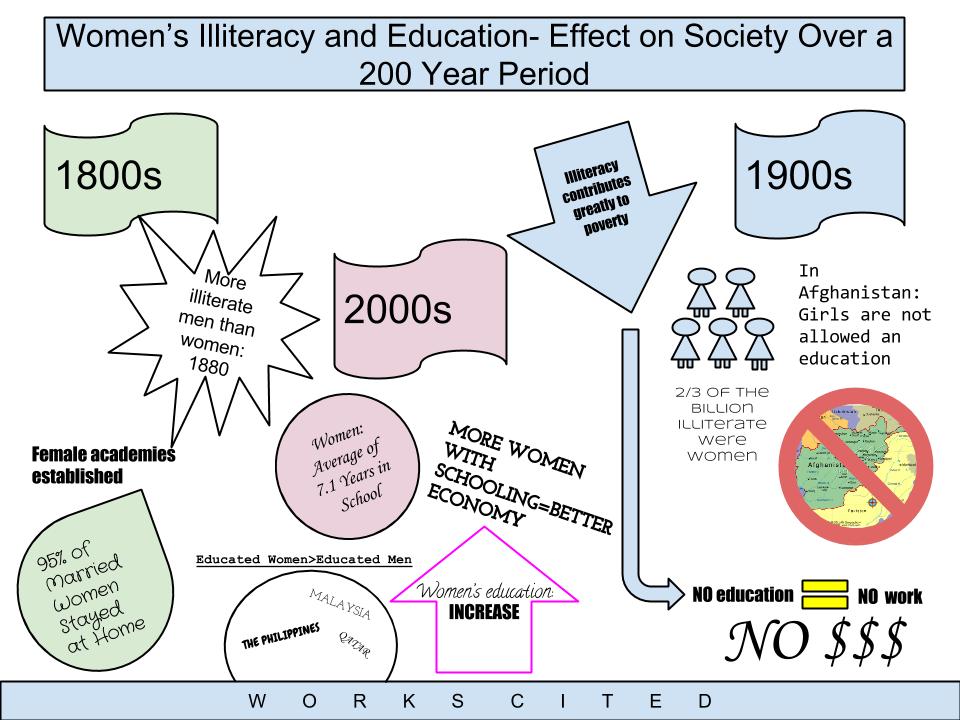 Step 7: Design Infographics
Depending on your access to technology this may need to happen in a computer lab, at home or a combination of the two. I booked two 90 minute blocks in our computer lab, but I know most of my students also worked on their infographics at home. Luckily, my students' work was saved to Easel.ly, Piktochart or Infogr.am and accessible from any computer.
Here are some of the incredible infographics my students designed this year!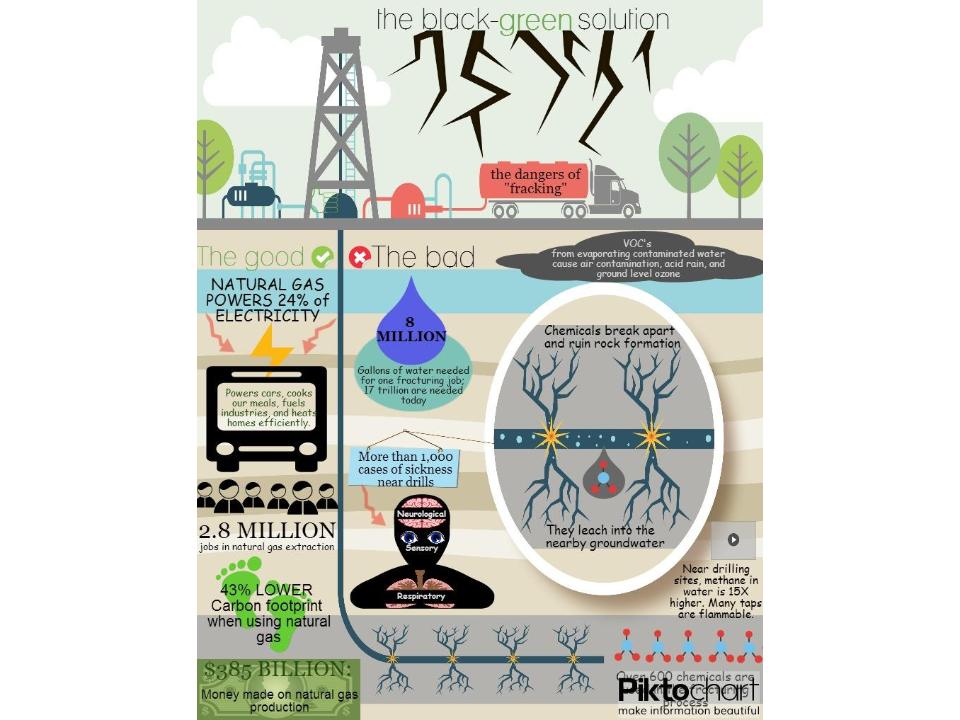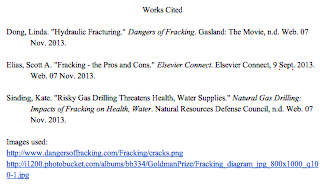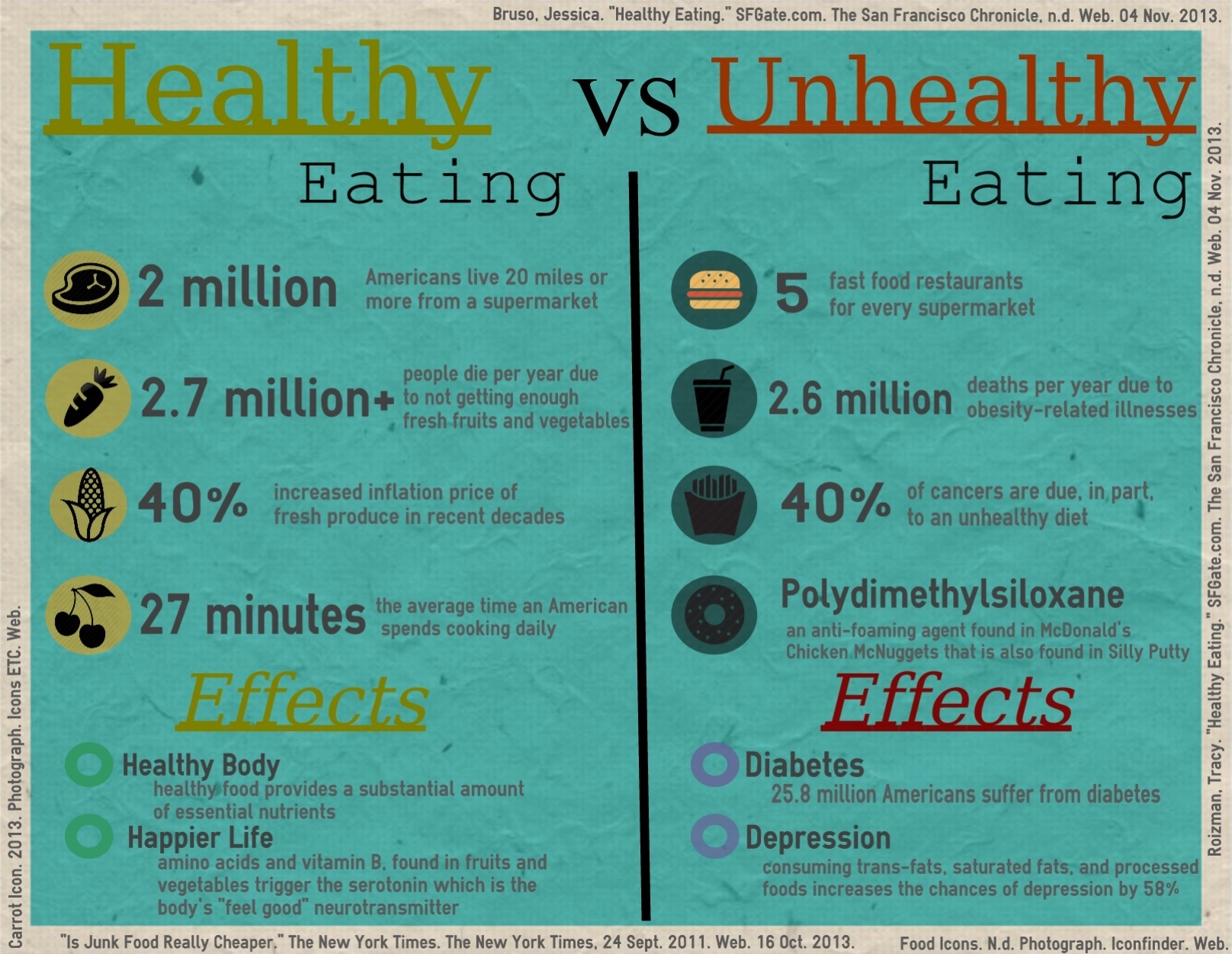 I love that every infographic was unique. Students focused on topics they were interested in researching, used the tools that worked best for them and created finished products they could share with the world!