Google Forms have streamlined so many cumbersome and time consuming tasks I previously did with pen and paper. I was training a group of teachers last week and was surprised to find that none of them had ever used Forms with students. When I stammered, "Why not?" Several replied that they were not sure how Forms worked.
Here are some basics: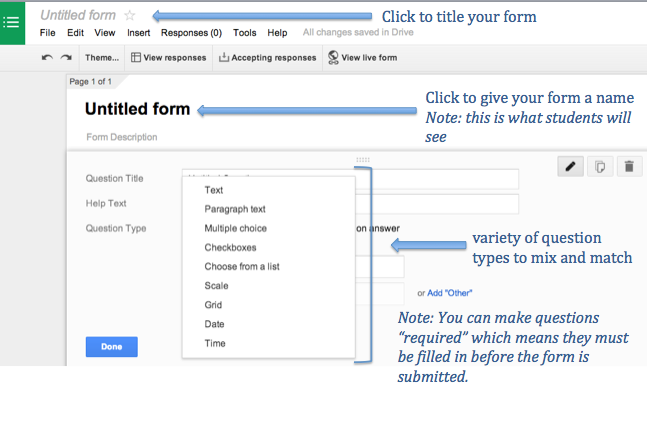 At any point, you can click "View live form" at the top in the grey bar to see what your Google Form will look like when you share the link with students. The URL for the "live form" is what you want to share with students, so they can complete the actual form. (Note: This grey and white view is the your form in edit mode.)
I'd suggest always beginning your Google form by requesting your students:
First Name
Last Name
Class Name
Email Address
This information is key and so easy to forget on your first foray into using Google Forms! It is also fantastic to have this information if you plan to experiment with scripts, which you can install on your spreadsheets to automate a variety of functions. My favorite scripts include FormEmailer (email students directly from your spreadsheet), Flubaroo (automatically grade quizzes and email results), and Doctopus (to manage and share documents with students or groups).
Ideas for Using Google Forms with Students
1. Collect student data with a survey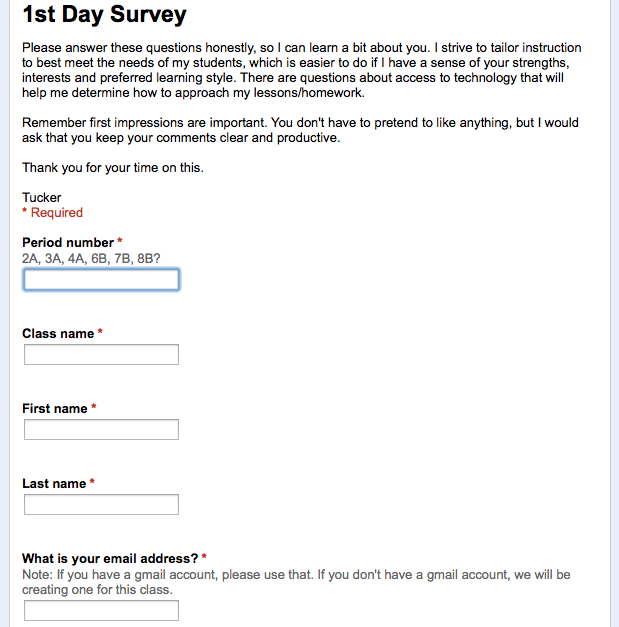 2. Take your rubrics online
3. Peer Editing with Purpose
4. Class Evaluations
5. Exit Tickets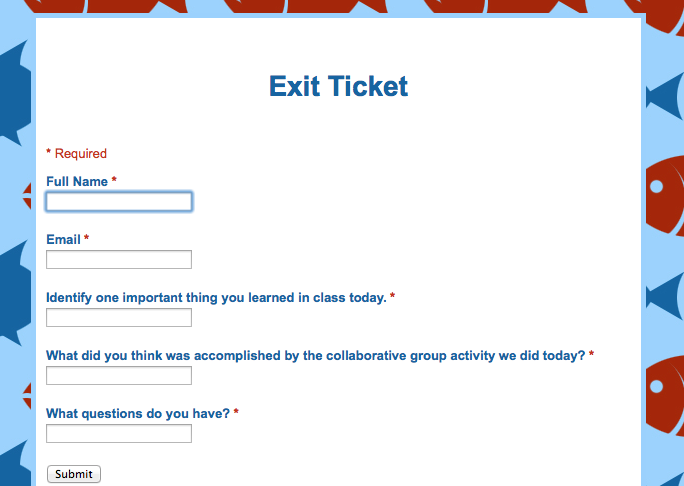 Have fun with Forms! If you are using forms in a creative way, please share!
Please Tweet me your comments and feedback @CTuckerEnglish.