Like most educators, I am hearing A LOT about preparing students for the Common Core assessments. In California, students in 3-8 and 11th grade will be required to take the Smarter Balanced Assessment (SBAC) starting in the 2014-2015 school year. I recommend educators attempt the practice test. It is hard. Really, hard.
After taking the practice tests for 3rd, 8th and 11th grade, I was struck by how challenging this exam is. My concern is that most students do not have the digital reading skills or technology literacy to be relaxed or confident in this digital testing environment. To be successful on these computerized exams, students will need to:
develop reading stamina.
transfer close reading skills from paper to the computer screen.
answer text dependent questions.
identify textual evidence to support answers.
practice navigating the tools embedded into the computerized exam.
These are no small tasks. Students will need to practice reading "complex" nonfiction and informational texts. In addition to completing close readings, they will need practice answering text dependent questions. This is why I was thrilled to discover NewsELA.com!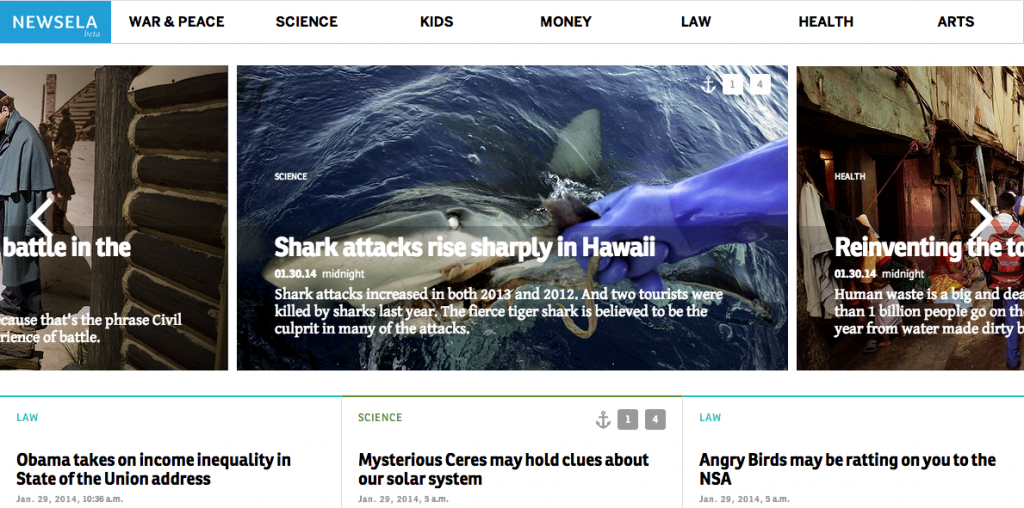 NewsELA is a news website where educators can search by subject to find articles on a variety of topics: science, arts, war and peace. Each article is available at range of Lexile levels. Teachers simply click the Lexile level appropriate for a class or group of students and the vocabulary and sentence structure change without altering the topic or information presented.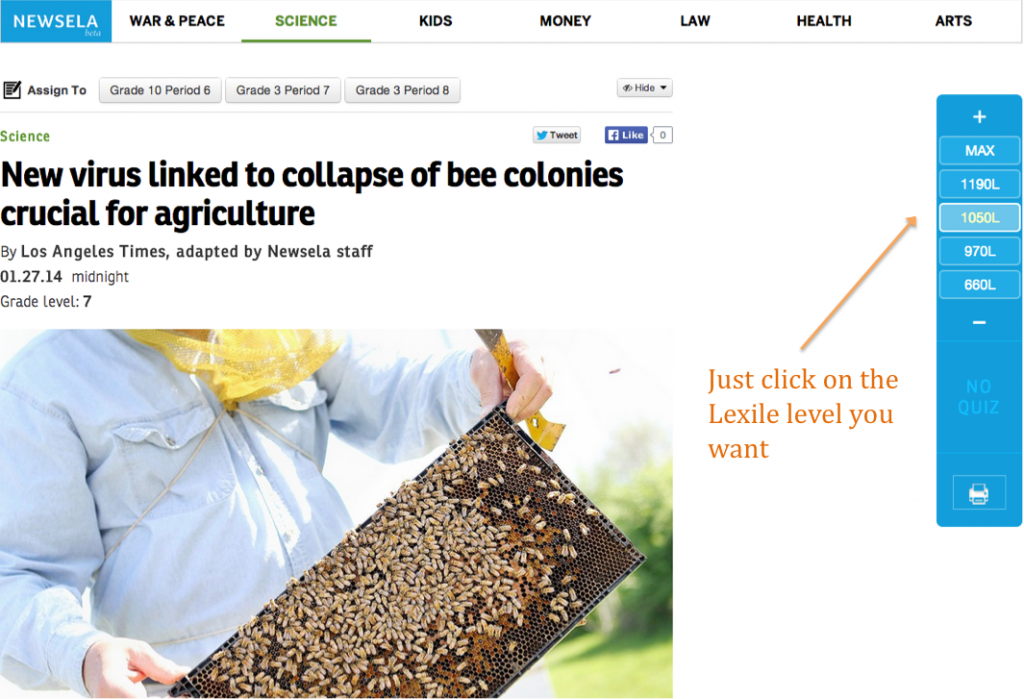 This creates exciting opportunities for differentiation. Teachers can match students to nonfiction readings that are appropriate for their grade and reading level. As your students develop as readers, you can steadily increase the rigor of their reading assignments with the click of a button.
Many of the articles also have quizzes built right into them. After reading an article, students can take a quiz that will ask them Common Core aligned, text dependent questions.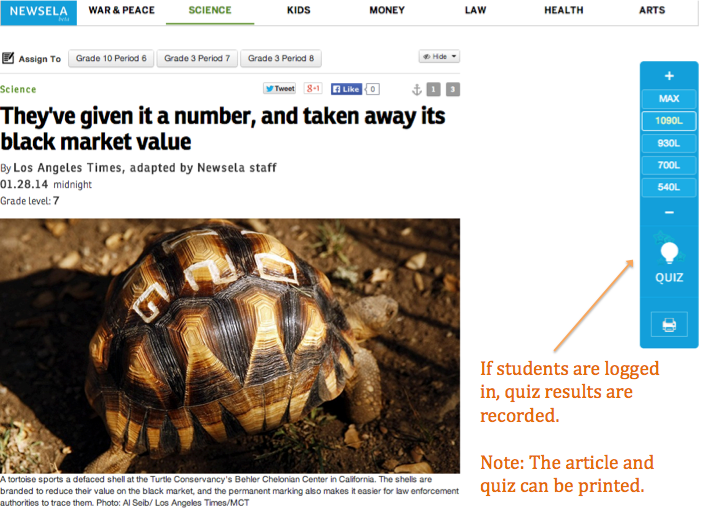 If a teacher has set up "classes" in Newsela, then all of their students data and quiz scores can be viewed quickly to see how each student is progressing.
The benefit of using a tool, like Newsela, is it helps students to develop the reading stamina required for computerized exams without creating more work for teachers. Teachers can also pair Newsela with an online annotation tool, like Diigo, and encourage students to practice their close reading strategies as they read the articles online.
How are you preparing your students for the Common Core Assessments? Please share any strategies and/or tools you've found helpful.
Preorder your copy of Creatively Teach the Common Core Literacy Standards with Technology. Just in time for summer reading!