I had the pleasure of co-authoring the book Creating a Google Apps Classroom with Elizabeth Calhoon, Kyle Brumbaugh, Ramsey Musallam, and Robert Pronovost — a collection of incredibly talented and creative Google Certified Teachers and seasoned professional development facilitators. It was just published by Shell Education!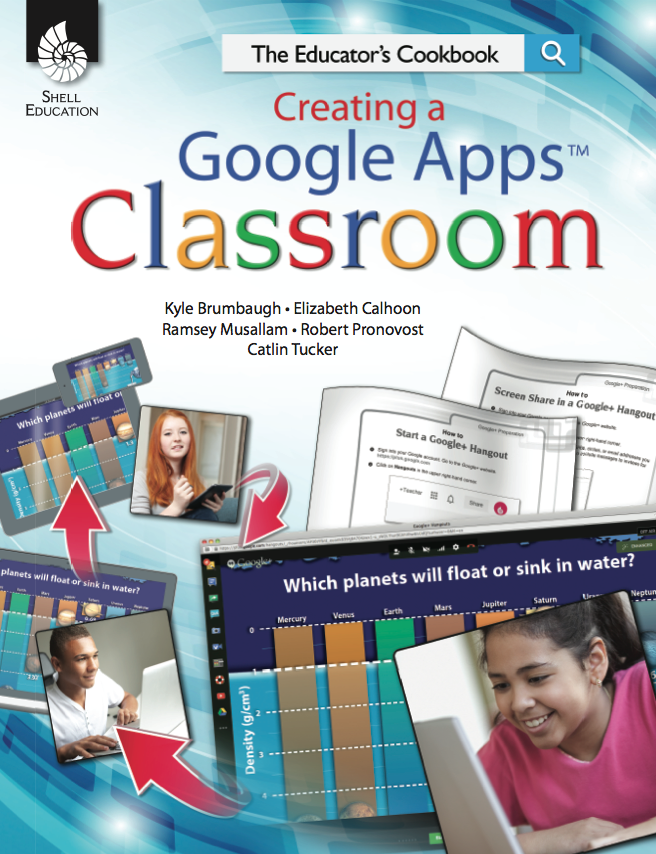 "Cook up amazing recipes with this engaging, resourceful Google™ cookbook! Great for both the beginning and seasoned Google-using teacher, this resource is the perfect tool to help guide teachers using, or preparing to use, Google Apps for Education™. Featuring Appetizer Recipes (warm-ups), Entrée Recipes (fresh take on an old standby lesson), Side Dish Recipes (used at any point in in lesson or unit), and Dessert Recipes (creative lessons to enjoy with your classroom), this resource will help you feel comfortable using Google Apps™ in no time. Helpful icons, easy-to-follow instructions, screen shots, and websites are also provided throughout for ease of use."
Some of my most popular blog posts have been about how I am using Google Apps in my classroom, so I hope this easy-to-use book will be a helpful resource for educators using Google Apps with students!
Creatively Teach the Common Core Literacy Standards with Technology  Available NOW!