My school is FINALLY a Google Apps for Education (GAfE) School! I'm beyond thrilled. Last year, I could not use Google Classroom because only GAfE schools had access to Google's new online platform. Now, I get to experience how Google Classroom makes it easier to communicate with students, manage student work and provide meaningful feedback.
Although I was initially very excited about the prospect of using Google Classroom with students come fall, I also felt really behind. I had no idea how Google Classroom worked. Lucky for me Alice Keeler and Libbi Miller wrote 50 Things You Can Do with Google Classroom. This was a perfect example of just-in-time professional development!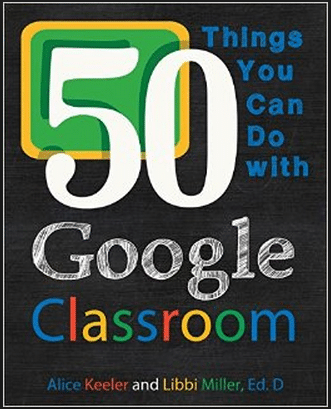 I decided to read their book during our family reading night routine. The book provides an overview of Google Docs and Drive, takes you on a tour of Google Classroom from both the teacher and student perspective, then dives into the 50 things you can do with Google Classroom. The explanations are clear and easy-to-follow. Keeler and Libbi cover everything from going paperless to organizing assignments to collecting data.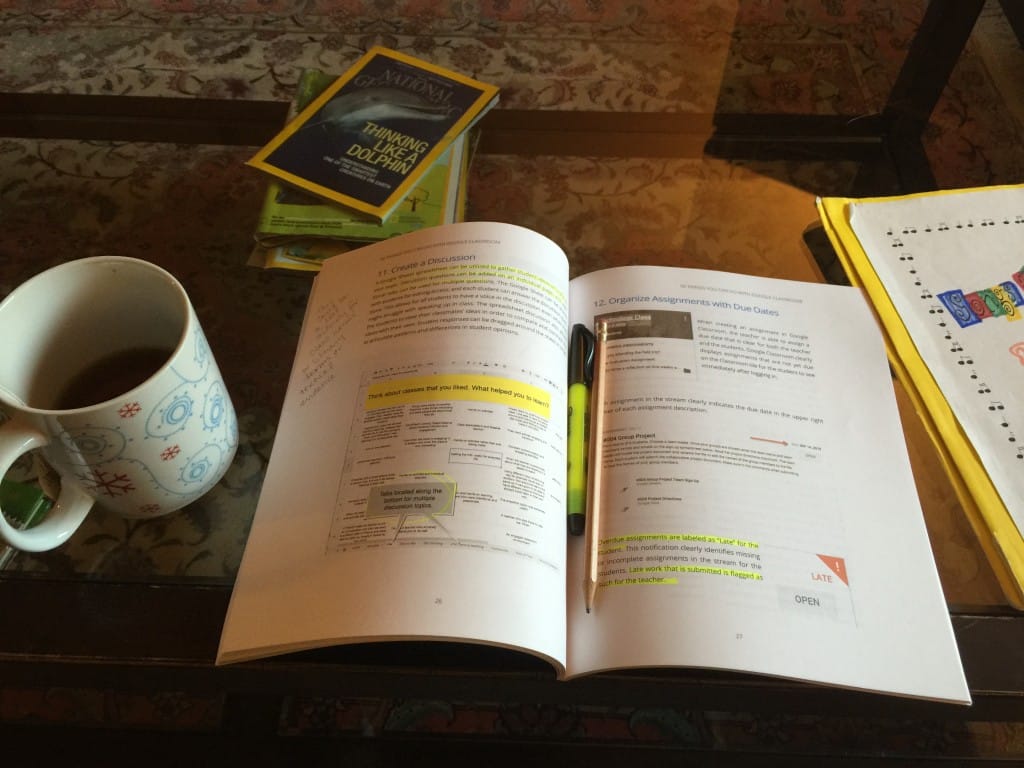 I annotated my copy because I am a nerdy English teacher! I know it will be a go-to resource for me next year as I begin using Google Classroom with students.
Alice Keeler was kind enough to send me a signed copy to give away to one of my readers. If you are interested in qualifying for this giveaway, fill out this Google Form. I'll be selecting a winner at random on Tuesday, June 30th!
Congratulations to David

Kushlak

!
Your free copy is on its way!