The first day of school is an opportunity. It's a chance to let students know what they can expect from you and your class. Will the class be teacher-centered or student-centered? Will they work in isolation or collaborative groups? Will they be challenged or not?
Unfortunately, many teachers spend the first day of school reading their syllabus to their students and explaining all of the classroom norms and rules. It isn't that I think this information is unimportant, but the reality is that most students are so inundated with information on the first day of school they won't remember a fraction of what you tell them. Students are more likely to remember the way they felt in your class…engaged, bored, excited.
This year as I was preparing for my first day, I realized…my 9th and 10th-grade students are perfectly capable of reading, so why would I spend 20 minutes of this precious first day reading to them? So, I didn't.
10 Questions 
At the start of class, I check schedules and note absences while students tell me about themselves. I do not spend time calling roll. While I silently circulate checking their schedules, students answer ten questions about themselves on the inside of a big index card. Then they fold the index cards in half and write their names on the front so I can begin learning them.
Socrative Pop Culture Space Race
Once students have completed the learning style quiz, I break the class into teams, and they compete to see which group can successfully answer the most questions in the pop culture quiz I've created. I run the quiz as a space race. Each group is assigned a different color icon (rocket, bicycle, unicorn). I project Socrative onto my screen so that students can see their group's progress in relation to the other teams.
The Socrative space race activity instantly melts away all of the awkwardness and social anxiety that accompanies the first day of school. It always amazes me how quickly students forget to be nervous and just have fun!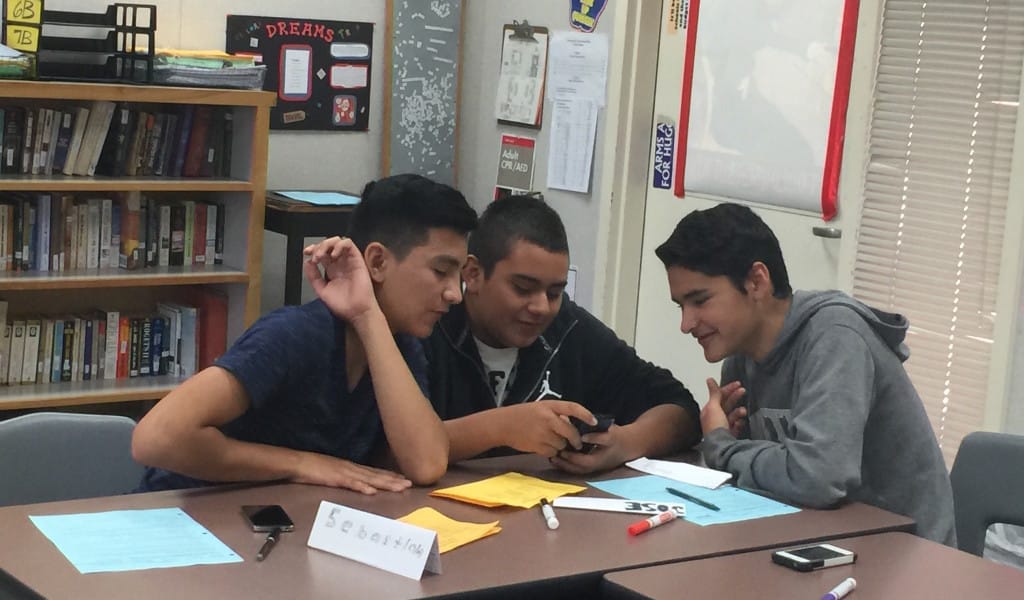 Story Time
I end the first day by asking my students to sit on the floor for story time. This always elicits some interesting comments and looks. My students are in 9th and 10th grade, so it's been a while since anyone read them a picture book.
There is a method to my madness. I explain that little kids love, love, love to read. Many of my high school students say they don't like to read. So, what happens? I'm not exactly sure what changes, but for 10 minutes each week, I want my students to get lost in a story. I want them to remember a time when they loved stories. So, we do story time. No doubt this makes for interesting conversations with parents!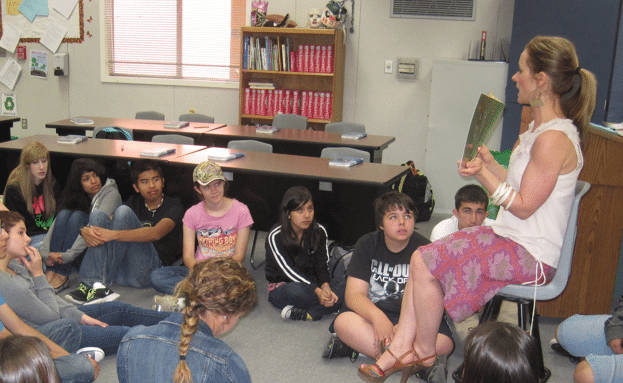 Students will leave your class feeling either excited or drained. We can control how we spend those first precious moments when students are deciding how they feel about our class. We can spend the day talking at them and telling them what to do or what not to do for the entire year, or we can excite their curiosity, encourage conversations between students, and make them feel at home in our classrooms.
At the end of that first day, parents will undoubtedly ask, "What did you do today?" Give your students something interesting to share! "We read the syllabus and reviewed the rules" isn't going to make it into most conversations, but "We played a pop culture game with unicorns racing against each other and my team won!" might make it into the conversation on the ride home.