This year, I've been invited to write my own column for ASCD's Educational Leadership magazine. My column is called "The Techy Teacher" and explores issues ranging from questioning for learning to promoting emotional health to using data in the classroom.
I've infused each column with my thoughts on the role of technology in relation to these larger issues and incorporated examples from my own practice to demonstrate how I'm using technology with students.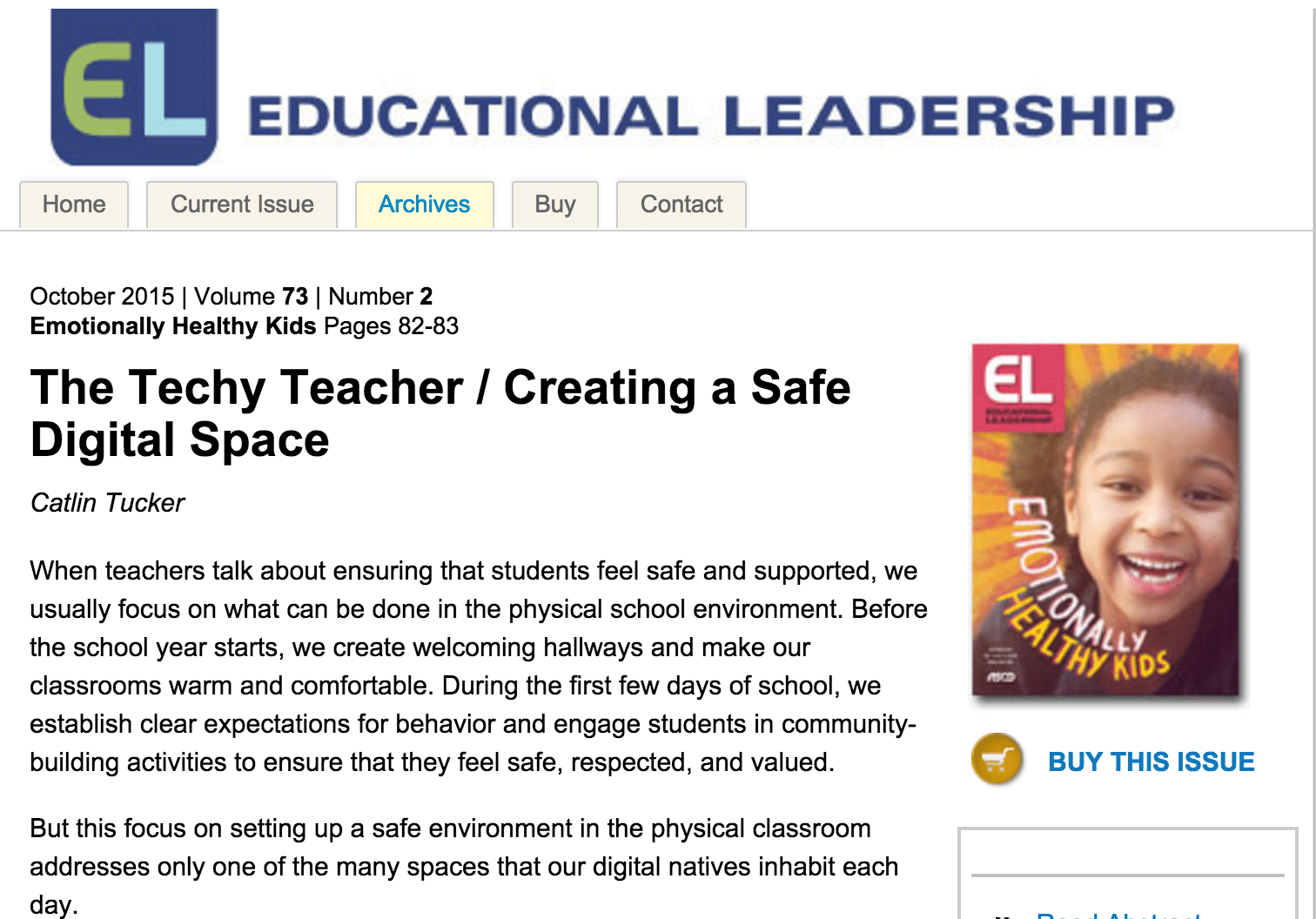 Below is a list of the columns I've written so far this year:
September "More Than a Google Search"
October "Creating a Safe Digital Space"
November "Using Data to Personalize Learning"
December/January "Co-Teaching: Making It Work"
I hope my blog followers enjoy these columns! I'll have a new column each month. In fact, I just submitted my February column about using blended learning strategies to meet the diverse needs of the English language learners (ELLs) in our classes!