After posting my Google Doc Scavenger Hunt activity, I had several teachers ask if I had created scavenger hunts for any of the other Google tools. Below is the scavenger hunt I designed for Google Slides.
Teachers are welcome to access and use this Google Slide Scavenger Hunt. Just click "File" on the presentation and "Make a copy." It will automatically save to your Google Drive, then you can edit your version so it works for your students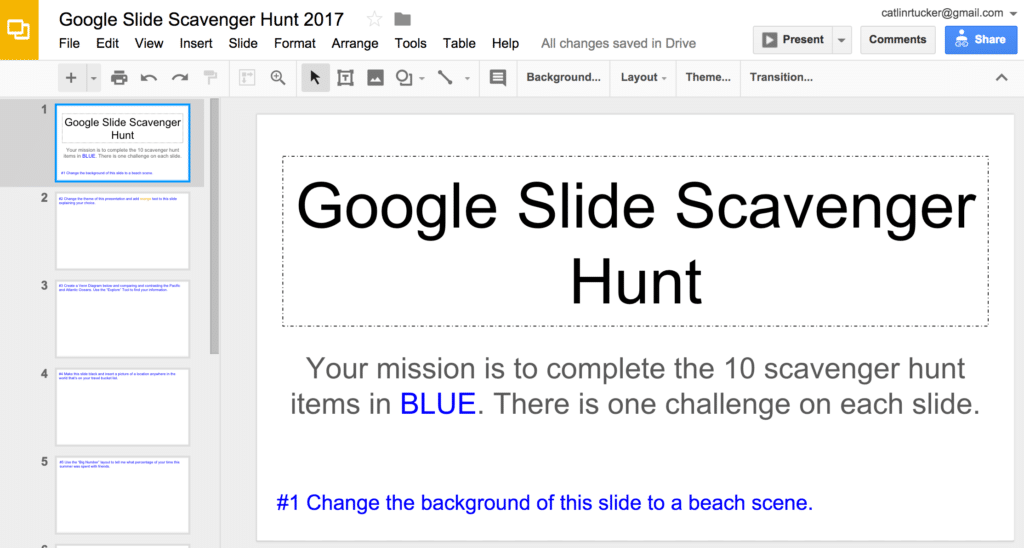 Hopefully, this serves as a fun introduction to Google Slides for students and provides you with a little insight into your new students!
I invite any teachers who create a modified version for students at different levels to share links to their scavenger hunts in a comment!