In my blog post titled "3 Ways to Build Student Agency into Your Lessons," I encouraged teachers to design lessons that allow students to make key decisions about their learning. Student agency is one of the easiest ways that teachers can begin to personalize learning. If students are invited to make decisions about the subject or topic they focus on, how they complete a task, or what they produce to demonstrate their learning, the learning path and products will be different for individual students.
In addition to personalizing learning, giving students agency is a powerful motivator. When students are given opportunities to select the lens they look through or decide how they want to approach a task, they are more likely to be interested and engaged in the learning.
A simple strategy for increasing student agency in your classroom is to provide students with a choice board of options they can choose from to demonstrate their learning at the end of an investigation, unit, or project.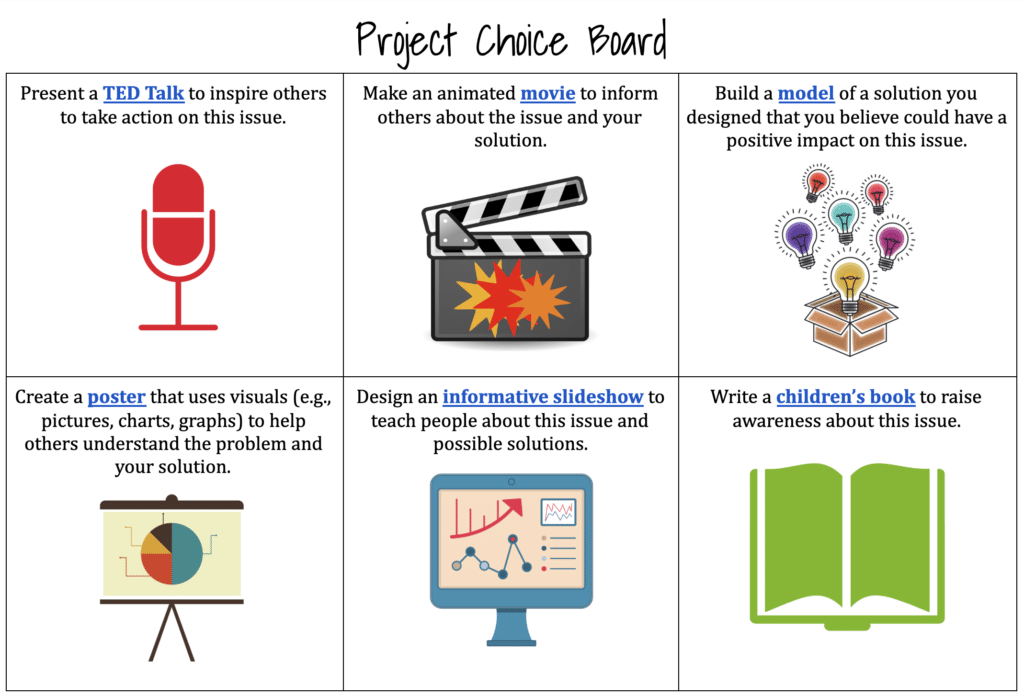 In addition to offering a range of options, teachers can build supports and scaffolds into the choice board by hyperlinking to support documents. For example, if students decide to create a TED Talk to inspire others to act on an issue, they simply click the link to access a storyboard that will support them as they plan their talks.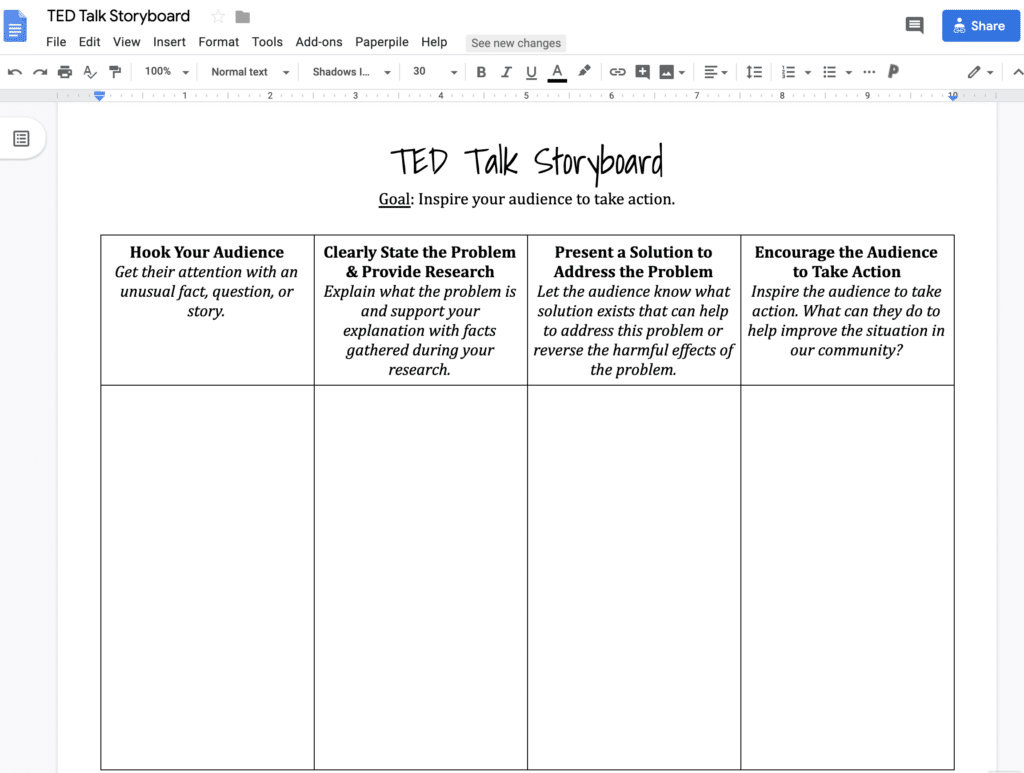 Alternatively, if a student wants to build a model, the link will take them to a planning document that prompts them to think through the steps needed to create their model, create a list of the materials, and write an explanation of what their model is designed to do.
When students are told exactly what to do and how to do it, they remain passive participants in the classroom. They may not have to think critically or creatively about their learning. By contrast, when they are challenged to make key decisions about what they do and how they do it, they must actively engage in the learning process.