The theme of balance has been top of mind for me lately. I have a book Balance with Blended Learning coming out in January. I started a podcast called The Balance focused on exploring issues related to balance in education. I also spend a significant amount of time helping teachers to design balanced lessons in my role as a blended learning coach.
When I design a lesson with a teacher, I stress the importance of balancing the various elements within the lesson. There are a few reasons that I think it's critical to consider balance when designing lessons. First, I do not want the teacher to do the majority of the work in the lesson. Second, I want the learning to be a partnership between the teacher and the student. The lesson must be designed to encourage students to take an active role in it. Third, I do not want teachers to isolate learners. Instead, I want them to leverage the power of their learning community by designing lessons that encourage conversation and collaboration among students.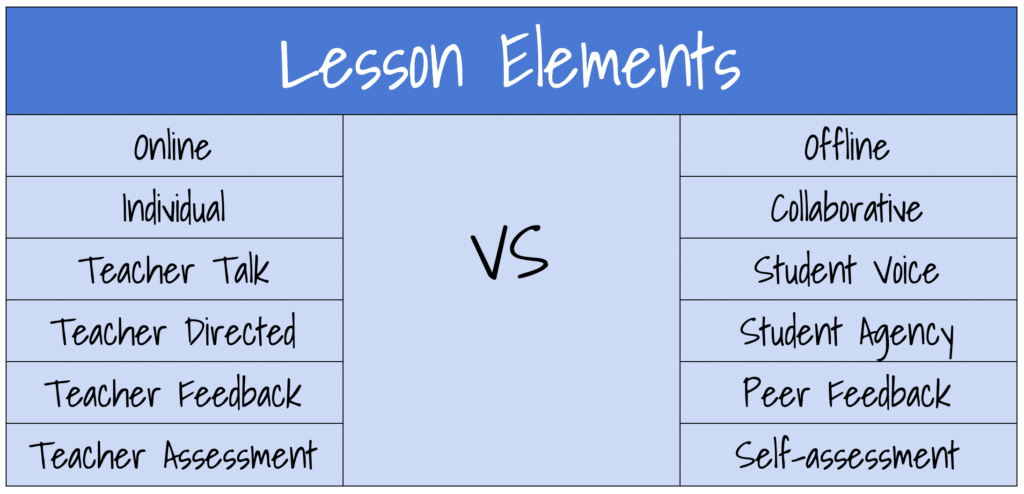 If teachers design their lessons with intention and strive to balance the various elements within the lesson, students are more likely to be interested and engaged. A more balanced approach to designing and facilitating lessons will also afford teachers more time to work directly with individual students or small groups of students to personalize their learning experience.