Now, you and your PLC can learn together online at a time, place, and pace that works for you! Explore how blended learning can help you partner with students to reimagine learning and find a realistic work-life balance!
In my book, Balance with Blended Learning, I invite teachers to reimagine teaching and learning by partnering with students. This partnership gives teachers more time and energy to innovate and personalize learning while providing students with the opportunity to actively drive their own growth.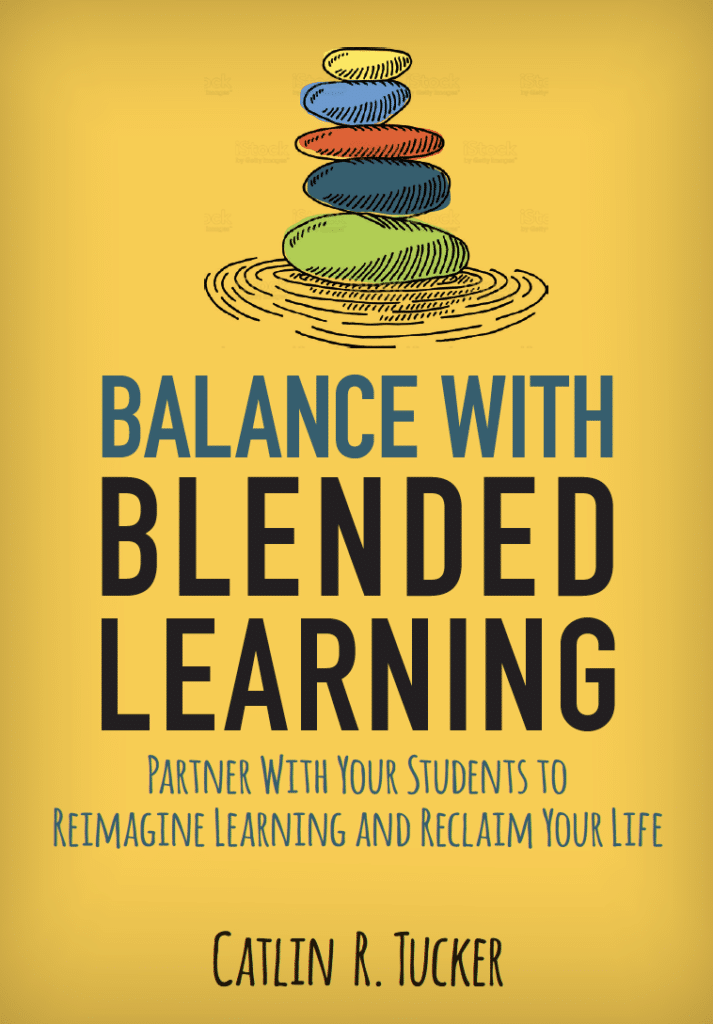 As I've worked with educators all over the country, I've heard countless anecdotes of book study groups where people have come together to explore ideas and support one another to implement the strategies in the classroom. To better support shared learning, I've partnered with Learning Innovation Catalyst (LINC) to offer learning modules through LINCspring, their online coaching and professional development platform. The LINCspring platform offers educators access to coaches, like myself, as well as online templates, tools, and resources that help you implement these new ideas. A community discussion forum also supports collaboration across districts, so you'll get the benefit of shared ideas and insights beyond your own school.
I've broken the book down into nine key topics, perfect for professional learning communities:
Developing a True Partnership with Students
Rethinking the Traditional Workflows
Encouraging Metacognitive Skill Building
Setting Goals to Increase Motivation
Prioritizing the Process with Real-time Feedback
Creating Rubrics That Act as Roadmaps
Conducting Side-by-Side Assessments
Allowing Students to Own the Conversation About Their Progress
Offering Grade Interviews
In each lesson, or Cycle as they call them on LINCspring, you'll be introduced to the topic through a "spark" video. LINCspring then follows a powerful Reflect, Tinker, Grow process, designed to transform teaching practices. In Reflect, you'll think about your current practice, your student needs, and consider the possibilities for innovation. In Tinker, you'll be given templates to design how you'll implement the skill with students. And in Grow, you'll reflect on how your new strategies are working for you and your students and consider ways to improve the process for next time.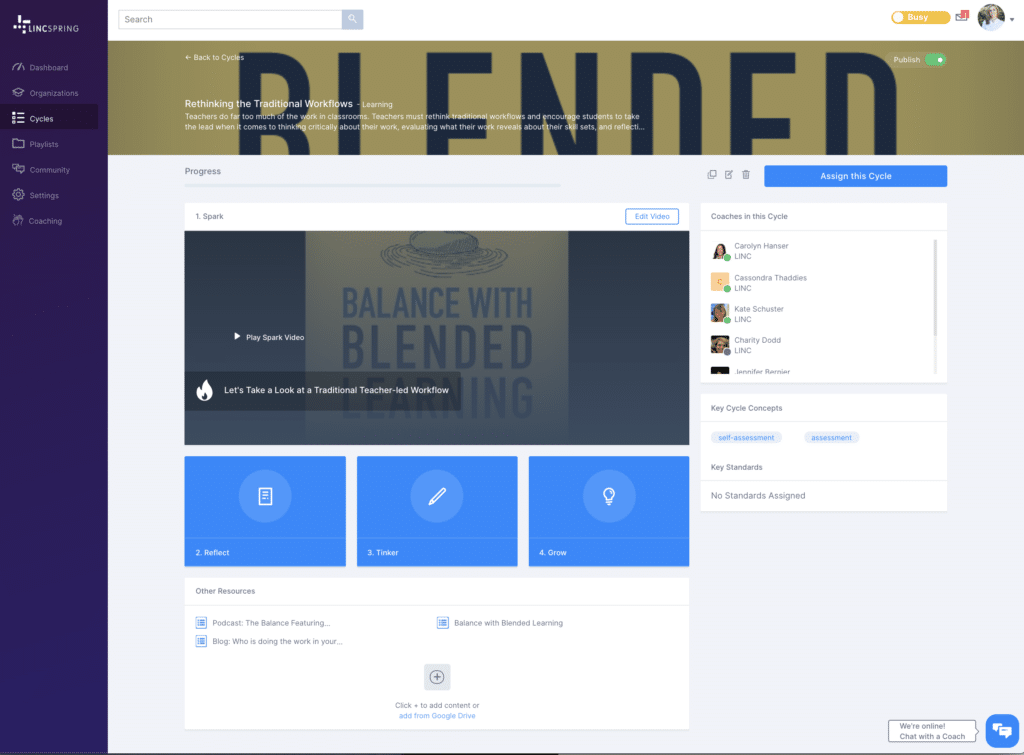 Consider bringing Balance with Blended Learning into your professional learning community. The Balanced Cycles provide nearly 30 hours of professional learning at a fraction of the usual cost.  As an option, you can add LINC's library of content, with over 50 more Cycles (including two I wrote for LINC), on blended learning, project-based learning, and student-centered classrooms– perfect for supporting teachers with remote learning.  To get a price quote, reach out to LINC at info@linclearning.com or call +1-833-354-6263.