Last week, I had the good fortune of stumbling onto John Savery's article titled "BE VOCAL: Characteristics of Successful Online Instructors" in which he talks about the unique challenges facing teachers who are working with students in the online environment.
Savery uses the acronym VOCAL to emphasize five specific traits that a successful online teacher must possess. I created the visual below pairing each of his traits–visible, organized, caring and compassionate, analytical, and leader by example–with specific behaviors. I hope this will serve as a guide for educators who are navigating their new roles as online teachers.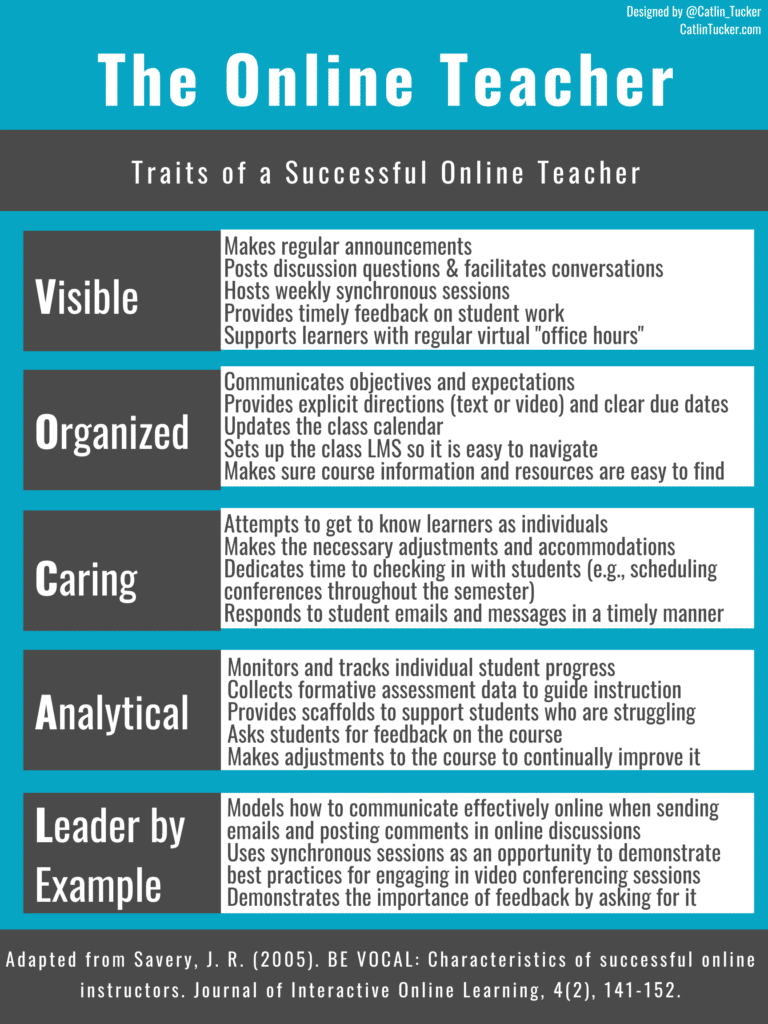 Savery believes that teachers who demonstrate these characteristics in their work with students online are more likely to create a productive and positive learning environment and deal with fewer management issues.
Savery, J. R. (2005). BE VOCAL: Characteristics of successful online instructors. Journal of Interactive Online Learning, 4(2), 141-152.