It's only two months into the school year, and teachers are exhausted. This year has made everyone, regardless of their years of experience, feel like a brand new teacher. Teachers are designing learning experiences for a range of learning landscapes. Some are navigating a hybrid schedule that blends synchronous in-class time with asynchronous online time. Others are teaching entirely online. And a growing number of teachers who began the year online are now shifting to the concurrent classroom where they are juggling the demands of teaching students both in class and online simultaneously.
In addition to feeling drained and overwhelmed, it may feel like there are not enough hours in the day to connect with students in a meaningful way. Yet, teachers and students need those touchpoints now more than ever. In my research, it was clear that the teachers' relationships with their students significantly impacted their engagement at work. So, how do teachers create the time and space to connect and conference with individual students?
I'd like to propose using a creative strategy to free the teacher from needing to be "on" presenting information or orchestrating the lesson. If teachers design a "choose your path learning adventure," students can enjoy some voice and choice in the experience and control the pace at which they process information and complete tasks.
Below are two options for creating a choose your path learning adventure. The first is a simple choice board format and the second is an interactive Google Slide deck.
Choose Your Path Learning Adventure Choice Board
First, teachers will want to select the topic to be the focus of this choice board. For example, an elementary teacher may want to focus on a specific season or weather pattern while a secondary teacher might focus on cell division or energy sustainability.
Next, teachers must organize the learning experience. I used the engage, explore, and explain progression for the choice board below. Students must select at least one activity from each column.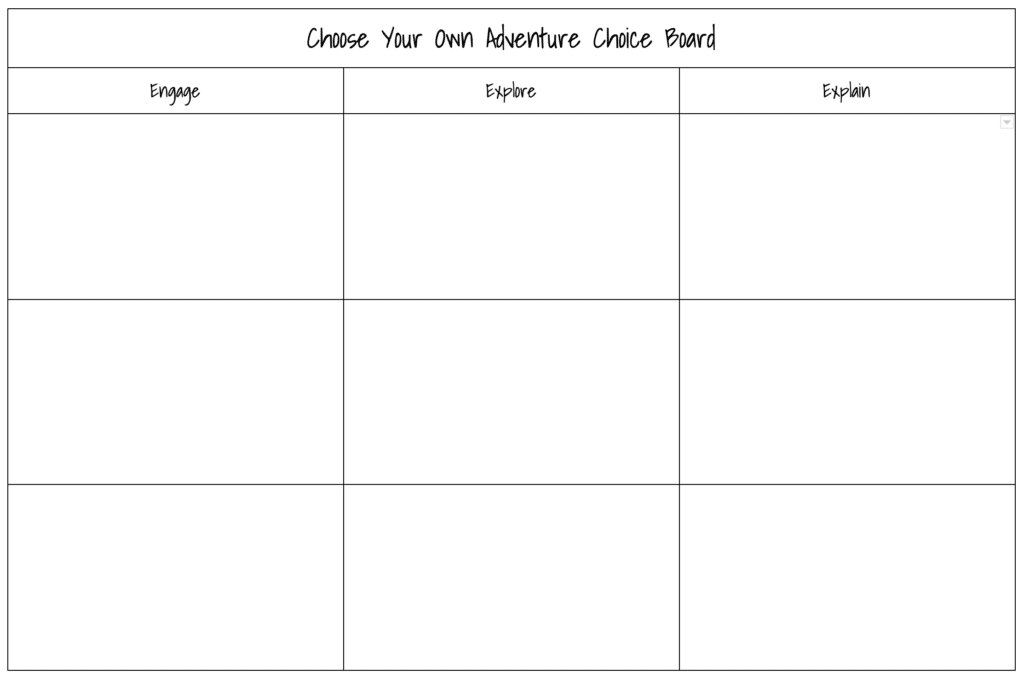 In the "engage" column, the goal is to provide students with three options to engage with information (e.g., texts, videos, audio recordings/podcasts).
The middle "explore" column is designed to encourage students to investigate, research, explore, and dig deeper into the topic. Teachers should consider offering both online and offline options in this column to give students a break from the screen. Perhaps they could conduct an interview with a family member, make observations in their backyards, tinker/build with recycled materials in their home.
The final column is the "explain" column should give students three different options for sharing what they learned during the engage and explore (e.g., produce a piece of writing, record a video explanation, create a flowchart or concept map, design a multimedia slide deck).
Below is a quick video tutorial walking you through the parts of this choice board.
Choose Your Path Learning Adventure Google Slide Deck
The second option I created to help teachers design a choose your path learning adventure is using the Google Slide deck below.
The second slide asks students, "How do you want to learn?" and asks them to select one strategy from each column. Once teachers make a copy of this template, they can click "View" at the top of their copy and select "Master." Then they can hyperlink the images to online resources or digital document with directions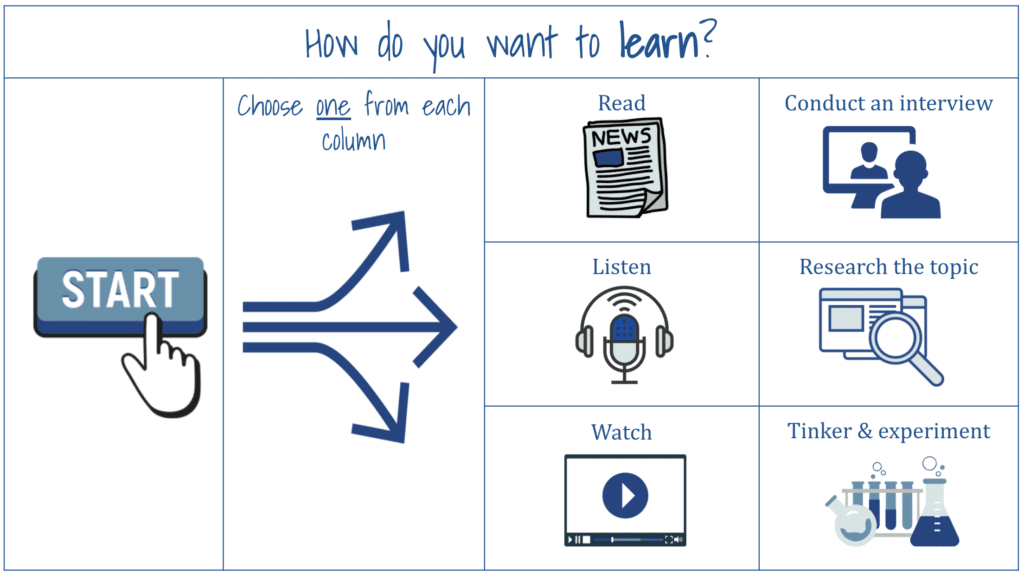 The third slide presents questions for students to consider and asks them to select a strategy to think about and process what they learned.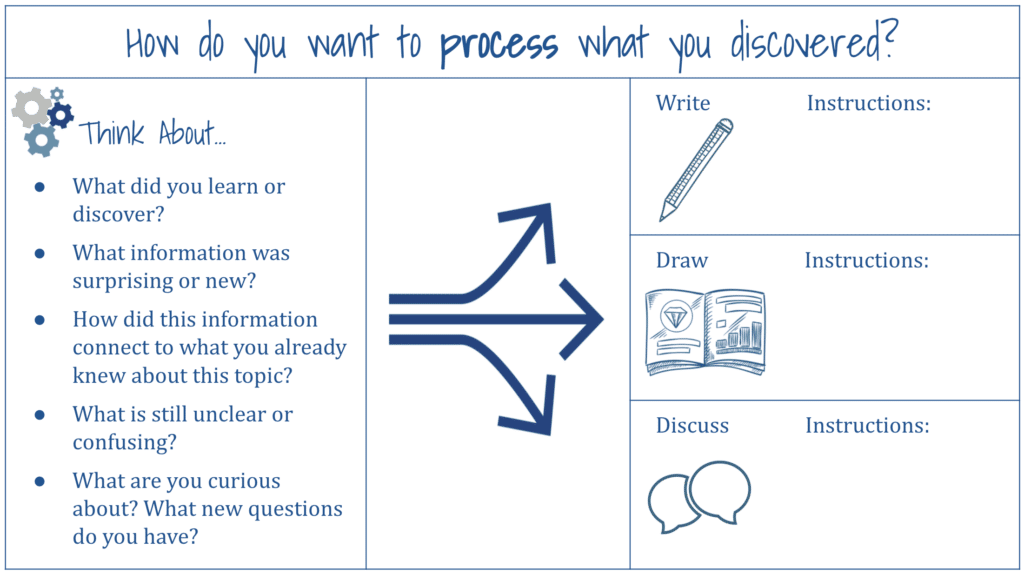 The fourth slide presents opportunities for students to practice. Teachers may want to have students review key concepts or vocabulary at this stage in the learning experience. I'd suggest providing a mix of online and offline options.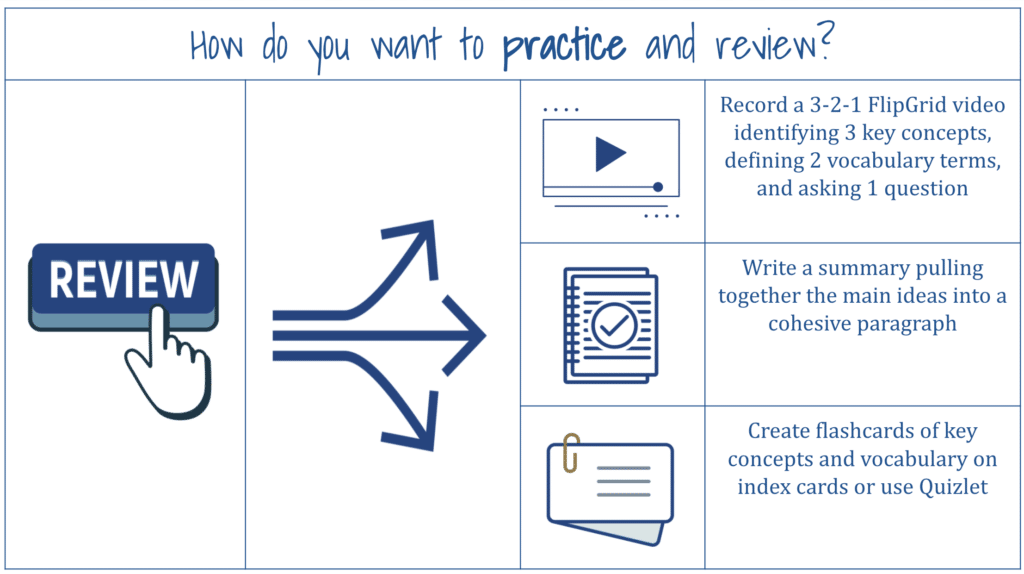 The fifth slide provides a range of strategies students can choose from to demonstrate their learning. As I said in an earlier blog about using the principles of Universal Design for Learning to guide the design of blended and online learning experiences, this choice allows students to select a strategy for communicating their ideas that is comfortable for them. It also yields a variety of products, which may be more interesting for teachers reviewing student work.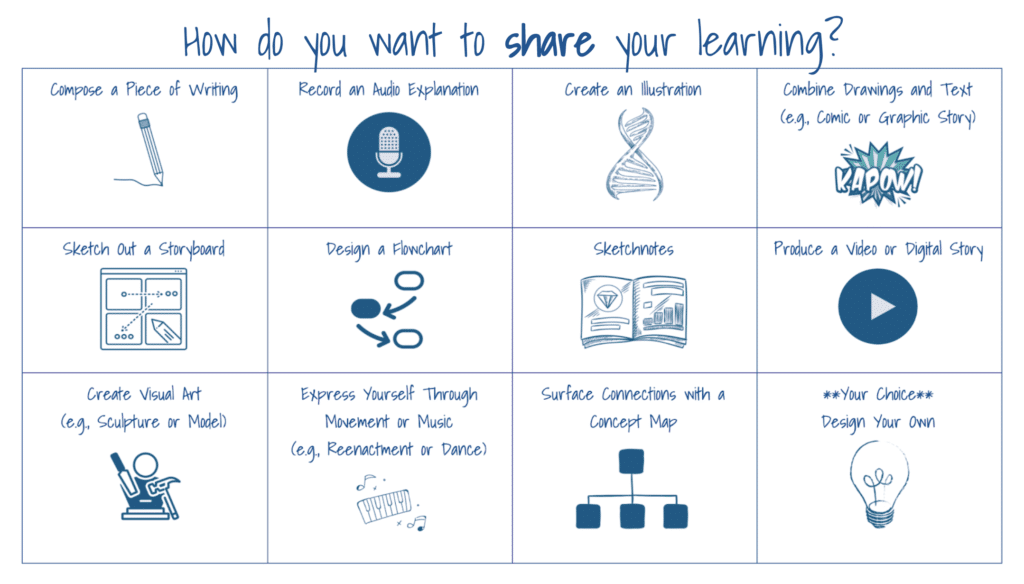 The sixth slide is where students will share what they created to demonstrate their learning. They can insert an image or video of their work, or they can type a written response on this slide. This makes the workflow more manageable for teachers. They can use Google Classroom to create an assignment and "make a copy" for each student. That way, students can document their learning in their slide deck, which is easier for teachers to access.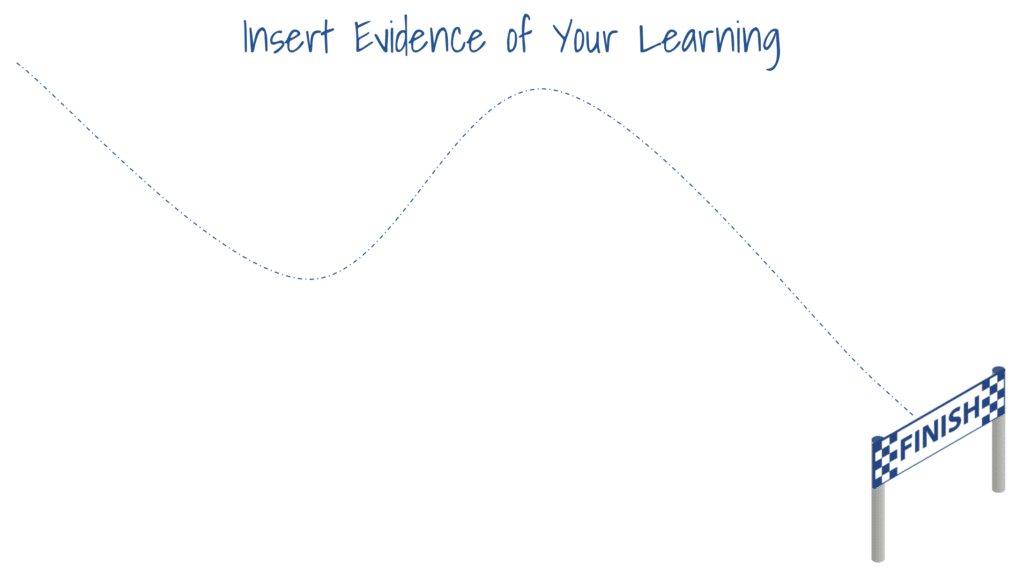 If teachers are "required" to have students in a synchronous session for a specific amount of time during the week, they can ask students to join the video conference but allow them to mute their mics and work. That way, teachers can pull individual students into a breakout room to check-in about progress, provide feedback on student work, or conduct a side-by-side assessment to grade an assignment that students have already completed.
Depending on the scope of the choose your path learning adventure, it could span a couple of days or a week. I hope this provides teachers with another strategy they can use to allow students to lead the learning AND create some time and space to connect with and support individual learners.