Guest post written by Amy Tobener-Talley.
September 8th is International Literacy Day, a great time to think about promoting a class culture that values reading. However, encouraging students to read in and out of class is challenging as small screens command much of their time and attention. It is becoming increasingly difficult to pry students away from Snapchat, Netflix, Spotify, Instagram, and video games to read anything longer than a snippet.
Based on the reading data I've collected from my students, the percentage of students reading well below grade level is rising. Just four years ago, approximately 10% of my students were reading below grade level. Today, an alarming 30% are below grade level, with 25% scoring well below grade level. Over half of my current students struggle to read and comprehend grade-level texts. This trend begs the question: How can we encourage our students to read both inside and outside the classroom?
Below are strategies and resources I've used to cultivate a reading culture in my classroom.
Booklist Assignment
The Booklist Assignment is designed to help students select a book they'll enjoy. It asks them to list 4-5 books they would like to read using various resources such as Goodreads book lists, Scholastic lists, local libraries, classroom libraries, or online book sources, like Epic Books or Lexia.
Silent Sustained Reading Routine
Once the students have chosen a book, we begin strengthening the reading stamina muscle. You can do this by asking students to record the amount of time they were genuinely engaged with their book during silent reading. The longer they are silently involved in reading, the better chance of getting immersed in a book.
While students are reading, this gives you the chance to facilitate check-ins with each student. You can use this time to conference about their reading level, the grade level goal, and book choice. I often provide book recommendations to reluctant readers or students who are not enjoying the book they selected. I find that once this process starts, the avid readers in the room come alive recommending books to their classmates.
Reading and Response Assignment
As you build a reading culture, you can assign the "Reading and Response" as classwork, homework, or a combination of the two. I like to assign it as homework because I think it is essential that they are reading at home, but I also allow them to use silent reading time in class towards the requirements of the reading log. I find that this is an added incentive to get those reluctant readers to buy in.
Reading logs are a controversial topic. Some educators love them; others loathe them. I occupy the middle ground on this one. One of the biggest complaints I hear about traditional reading logs is that it takes the joy out of reading when you are forced to keep track of what you are reading. For this is the reason, I created a reading log that keeps recording at a minimum but maintains the accountability piece.
Response to Reading Choice Board
My students found it tedious to write a summary every time they read, yet I needed a strategy to gain insight into their reading comprehension. This was when I realized a choice board format could provide students with the agency to choose an activity that would work for them. I created the "Reading Response Choice Board" below and let students choose how they respond to their reading. Then, instead of making this assignment due each week of reading, I gave them time to work on one of the projects over a three-week period of time.
Cultivating a culture of reading doesn't happen overnight. It takes time and structured routines. These strategies are designed to help students explore books of interest, provide them with class time to engage with their books, and give them the agency to choose how they want to share their reading.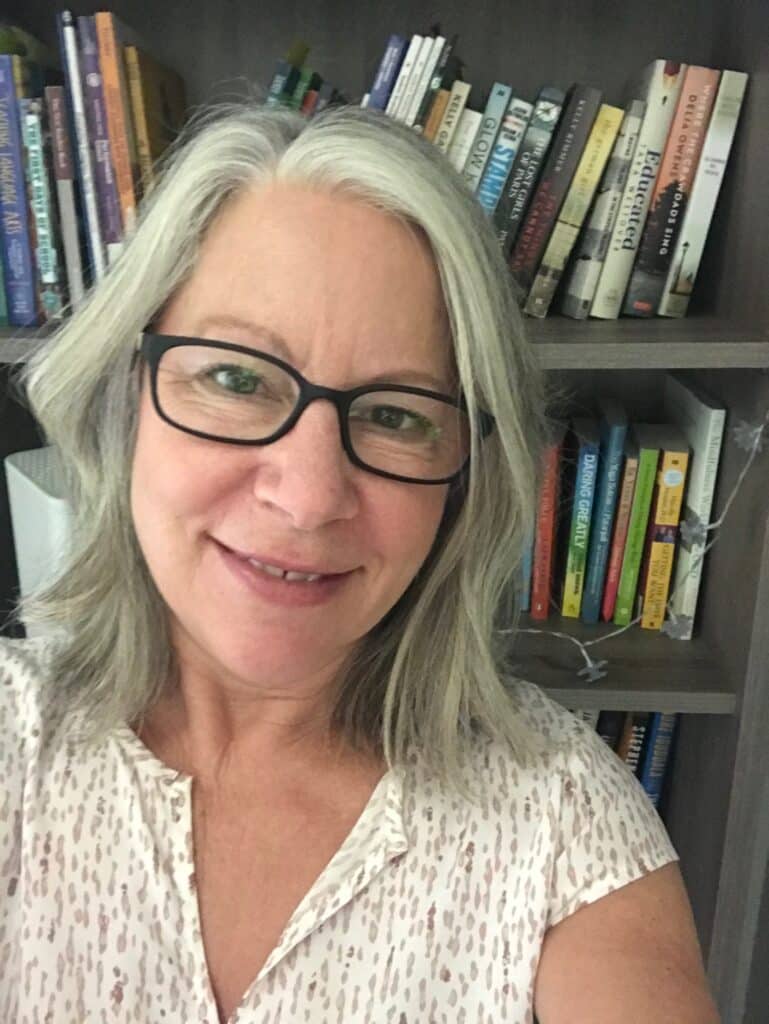 Amy Tobener-Talley teaches ELA, ELD, and Digital Technology at a dual-immersion language school in Sonoma County. She is bilingual (Spanish), Google certified, and passionate about leveraging her 15 years of experience to modernize teaching and learning. Using digital tools and blended learning techniques, she has created a student-centered environment in which her students engage and thrive in active learning online and offline.