Collaborative In-Person and Online Blended Learning Sessions
In Dr. Tucker's synchronous sessions, she models the benefits of blended learning to engage participants in dynamic, hands-on, and practice-based professional learning. Through collaboration and creation with their peers, participants will develop a range of strategies, resources, and lessons they can use immediately.
By embracing the principles of universally designed blended learning, Dr. Tucker's sessions will empower participants to design and facilitate learning experiences that are accessible, inclusive, and equitable.
Leading the Shift to Blended Learning: The Why, How, and What
The transition from traditional teacher-led learning to student-centered blended learning is daunting for all stakeholders in a school community, so leaders must have a clear vision. This session will explore the why, how, and what of blended learning so leaders can clearly communicate the value of this shift to teachers, students, and parents.
Why: Articulate the why, or value, of blended learning
How: Explore the blended learning models to understand how they work and what teaching/learning will look like in classrooms
What: Identify the "pillars of learning" that can be used to create a blended learning rubric that allows leaders and coaches to provide uniform feedback about progress toward teaching and learning goals
The Blended Learning Coaching Cycle
Too often professional learning is an event, not a process. Districts spend money on technology but do not invest equally in building a professional learning infrastructure to ensure that technology has a transformative impact on both teaching and learning.
Dr. Catlin Tucker will provide an overview of a blended learning coaching cycle designed to support teachers from goal setting to implementation to reflection. She will also highlight the value of grouping teachers in professional learning communities that use coaching strategies in combination with an ongoing inquiry and action cycle to continue learning together. If schools are going to meet the rapidly changing needs of their students, it's crucial that the entire school community has a professional learning strategy that works.
Mix & Match: Shifting to Sustainable Student-led Workflows with Blended Learning & UDL
Offer your teachers a self-paced asynchronous professional learning experience with these mix-and-match workflow workshops.
Each workflow shift includes video instruction (1-2 hours), discussion/reflection questions, and application activities that encourage teachers to pause the recording to discuss, reflect, and apply!
Teachers can complete these training sessions individually or in department or PLC teams. Teachers will have access to a digital resource document and guided note PDF that includes Dr. Tucker's slide deck to ensure they have the support they need to take what they are learning and implement it!
The Station Rotation Model
It's impossible to meet the needs of diverse learners if you move lockstep through curriculum and activities as a whole class.
Explore how the Station Rotation Model can help you create more opportunities to work directly with small groups of students, individualize scaffolding and support, differentiate instruction, move feedback into the classroom, and allow students to control the pace of their learning. During this hands-on, practice-based session, Dr. Catlin Tucker will highlight strategies for designing dynamic lessons, provide tips for making the most of your teacher-led station, review grouping strategies, and encourage you to move feedback and assessment into the classroom.
*UDL focus can be applied to this session.
The Flipped Learning Model
Lecture alone is ineffective, whether it is live or online. So, the challenge with the flipped classroom model is to engage students around the video content in a dynamic way.
This session will review tips for creating effective video instruction and explore strategies teachers can use to design a complete learning experience around video content. Leveraging video content to shift some explanations, instruction, and models online can free the teacher to work directly with students to facilitate learning.
*UDL focus can be applied to this session.
The Playlist Model: Using Backward Design to Construct a Personalized Playlist
The playlist model shifts control over the pace of learning to students and frees the teacher to spend time supporting individual students as they progress through the playlist. Playlists can be differentiated and/or personalized if teachers build conferencing into their playlists. A playlist can span a few days or a couple of weeks depending on the scope.
This workshop is designed to help teachers use backward design to construct a personalized playlist. Participants will identify a focus for their playlist, explore the elements of a playlist, and work collaboratively in grade-level or subject-area teams to create an outline they can use to create their playlists.
Choose Your Learning Path Adventure
The choose your own adventure concept can be used to design learning experiences that effectively remove barriers, prioritize student agency, and increase engagement. Instead of a single learning path that all students must follow, a choose your own learning path adventure provides meaningful choices throughout the learning experience.
Students have opportunities to decide how they want to acquire new information from a range of options designed to give them more control over the experience. They select strategies for making meaning individually, with a partner, or collaboratively as part of a group. Finally, they transfer their learning to demonstrate a deep understanding via a performance task which offers them a degree of agency over how they communicate their learning. As students move through a choose your learning path adventure, the teachers are freed to provide individualized support, host real-time feedback sessions, and/or conference with students about their progress.
We'll incorporate Universal Design for Learning principles and use a backward design approach to construct these choose-your-adventure experiences to ensure they are grounded in standards that align clearly with the performance task.
Partner with Your Students & Achieve Balance with Blended Learning
Teachers must partner with their students to create learning environments that maximize the available technology and encourage students to take a lead role in monitoring, assessing, and reflecting on their learning. Too many teachers are exhausted and disillusioned with this profession because they are doing the lion's share of the work in classrooms.
It's time to rethink our workflow, embrace new teaching and learning models that leverage technology, and shift ownership of learning over to students. This workshop will explore a partnership model and dive into strategies teachers can use to encourage metacognitive skill-building, provide more meaningful feedback, and reimagine grading and assessment.
*UDL focus can be applied to this session.
Using the 5Es Instructional Model to Create Student-Centered Inquiry
The 5Es instructional model positions the students to engage, explore, explain, elaborate, and evaluate. This model blends online and offline learning strategically to encourage students to explore an essential question related to the curriculum. The goal is to help students construct knowledge and make meaning through both individual and collaborative processes.
In this workshop, teachers will learn how to use the 5Es instructional model and explore a range of online tools and resources that teachers can use to engage students in the various parts of this student-led inquiry. We'll incorporate Universal Design for Learning principles and use a backward design approach to construct our 5Es inquiry cycle.
*UDL focus can be applied to this session.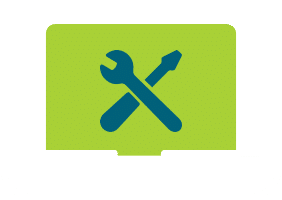 Stay Up-to-Date on the Latest Blended Learning Strategies
Subscribe to my newsletter and get the Blended & Online Learning Toolkit for free.