Mark your calendars! On Wednesday, October 14th I'll be doing an extended Q&A about blended learning and my bestselling book Blended Learning in Grades 4-12.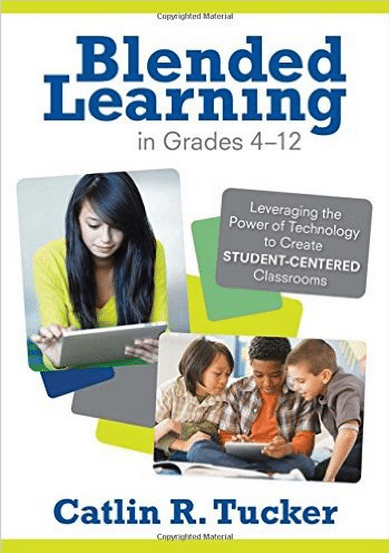 I'll share my journey shifting from a traditional approach to teaching in a low-tech classroom to a blended learning model by capitalizing on my students' connectivity and devices. Learn how to engage students online to give every student a voice and use valuable class time to put students in the center of learning where they belong.
I'll provide an overview of my book for teachers and administrators interested in blended learning. This will be followed by an extended question and answer session about blended learning and my book. If you haven't read my book prior to the webinar, don't worry! Simple K12 will be giving away a few of copies of Blended Learning in Grades 4-12 as well as my newest book, Creatively Teach the Common Core Literacy Standards with Technology, to attendees.
Here is the direct registration link for the webinar provided compliments of Simple K12 for my blog readers: https://attendee.gotowebinar.com/register/7871837320268428034
I look forward to chatting about blended learning and how it has transformed the way I teach and the way my students learn!