I had a "just in time" professional development moment thanks to Jennifer Roberts and
 her video titled "Docs Voice Comments." I wanted to share it with other educators as I know many of us are planning end of the year projects, assignments, and written pieces. These culminating assignments are incredibly time consuming to grade. I also wonder how many of my students carefully read the comments I make on these pieces since they get them back just as the school year ends and summer break begins.
Lastly, these end of the year projects are finished products, so covering them with comments or editing directly on them may not be the most effective way to provide feedback.
My students are currently working on a Digital Portfolio Project to share the work they have created in our class. Students are creating a website where they will post revised pieces of writing, digital projects and artwork to reflect their growth as students this year. In the past these portfolios took the form of binders, but this year I want them to have a digital finished product they can share with a larger audience.
I've decided to use the voice comments app instead of typing out all of my comments. Not only will I be able to give more detailed feedback, but I have a sneaky suspicion that they will be very curious to "hear" what I have to say as I explore their websites.  
Because their projects will take the form of a website, I've decided to have students "make a copy" of the assignment description, which I created as a "view only" Google document and "share" it directly with me. Then I will leave my voice comments on that document for students to access. 
Follow the steps below to enable the Voice Comments app.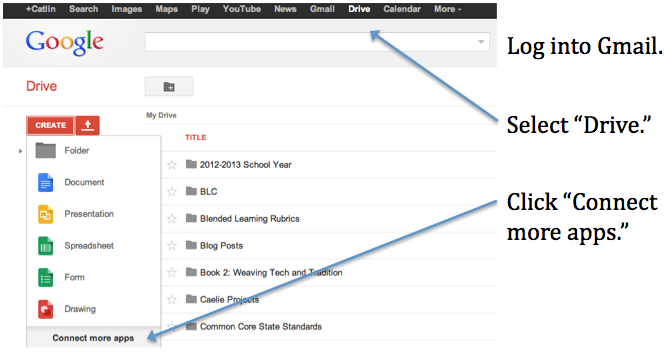 Search for "Voice Comments" and connect app to your Drive account.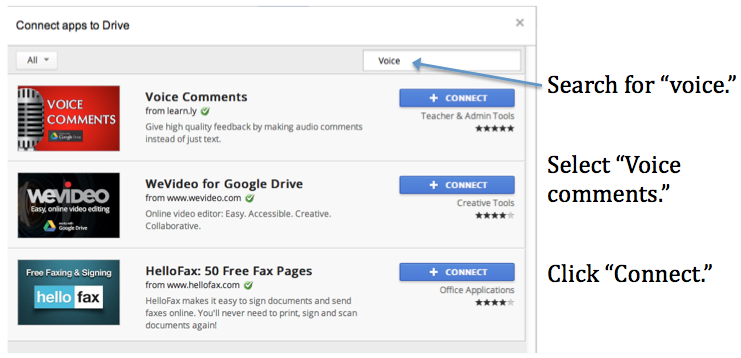 Instead of opening the essay as you normally would…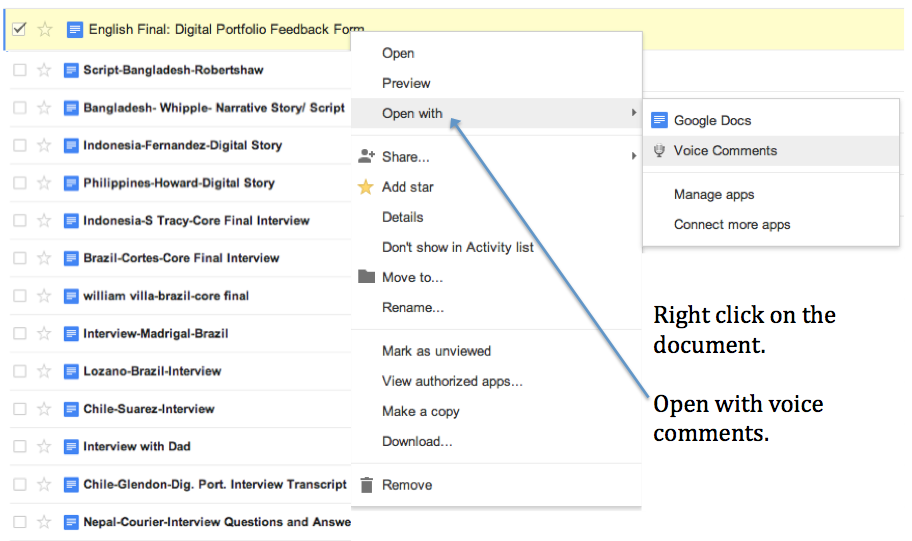 The first time you use Voice Comments you need to give the app permission to access the following:
Record comments for your students as you assess their work. Don't forget to click "Share with Collaborators" to give them access to your feedback.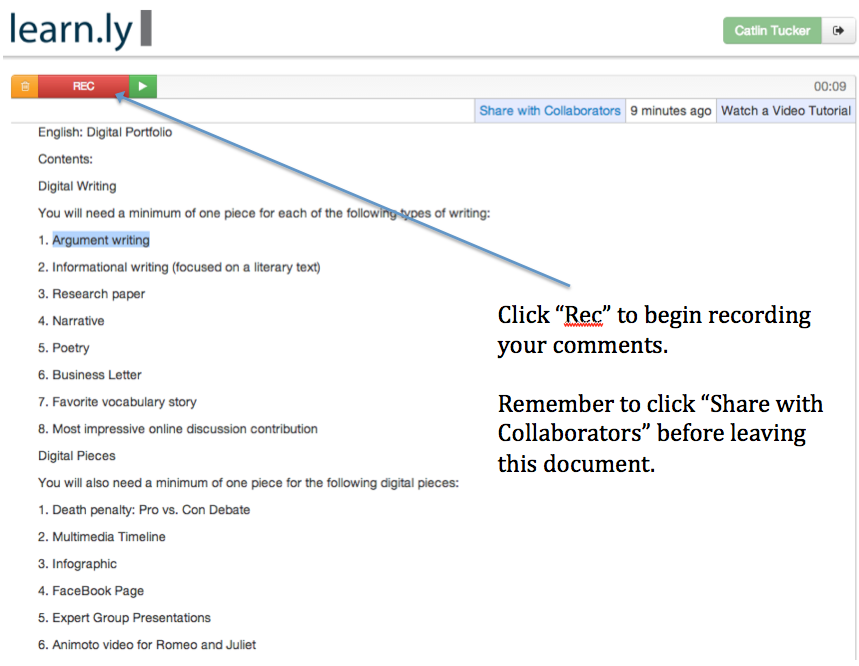 It is helpful to mention which parts of the essay or assignment you are commenting on as you record your comments. Let students know if you are scrolling down a page or navigating between pages, since they will not be able to visually see your progress through their document.
Finally, show students how to access your voice comments as they won't appear unless they click "Comments."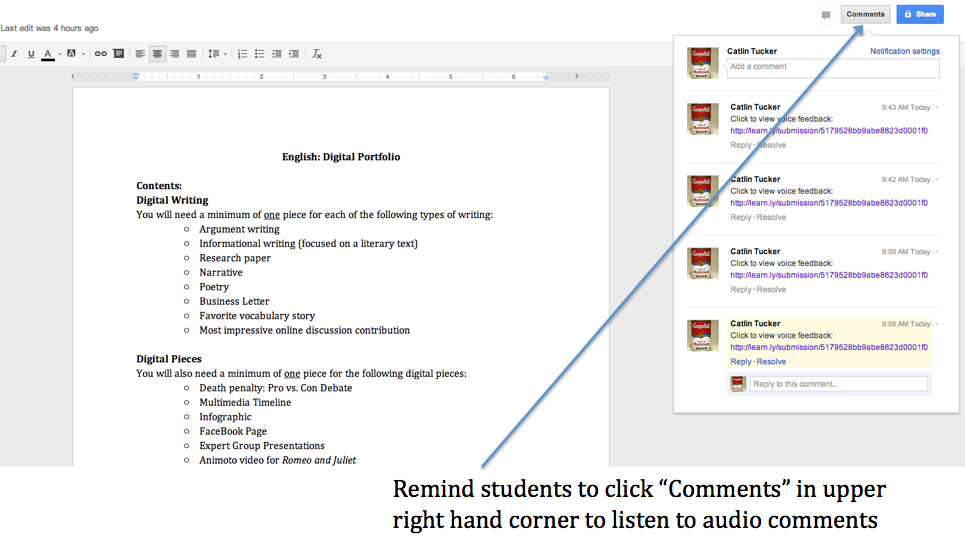 Click here to view the awesome YouTube video Jennifer Roberts made walking through this process. 
I hope this helps other educators to provide meaningful feedback to students while saving time…great combination!