Years ago I stumbled on Wallwisher, a virtual post-it note board. I liked the concept, but the backgrounds were garish and hard to look at for long. Months ago, I received notification via email that Wallwisher had undergone a transformation and was now Padlet.
In the middle of finals, I was procrastinating and decided to explore Padlet. I am thrilled I did! I created my first "wall" in seconds and love the new backgrounds, easy sharing and ability to upload images. I decided to use it for a professional development training.  I asked participants to post a little bio at the start of the training. It was a hit!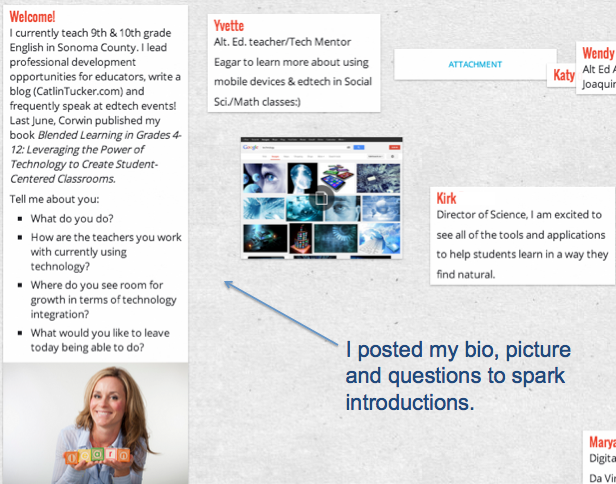 I also used it to engage my participants in a fun icebreaker. I chose the map background and asked participants to post a note on the location they would like to travel to most.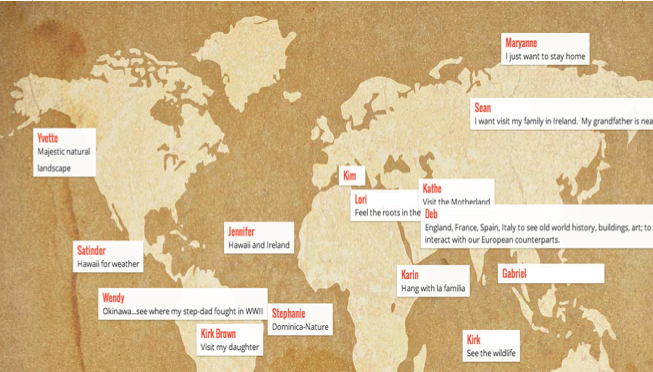 When asked what tool from the workshop they were most excited to use, many educators referenced Padlet. Their enthusiasm is the reason I decided to write this blog to share Padlet with other teachers.
Here's how it works.
Step 1: Go Padlet.com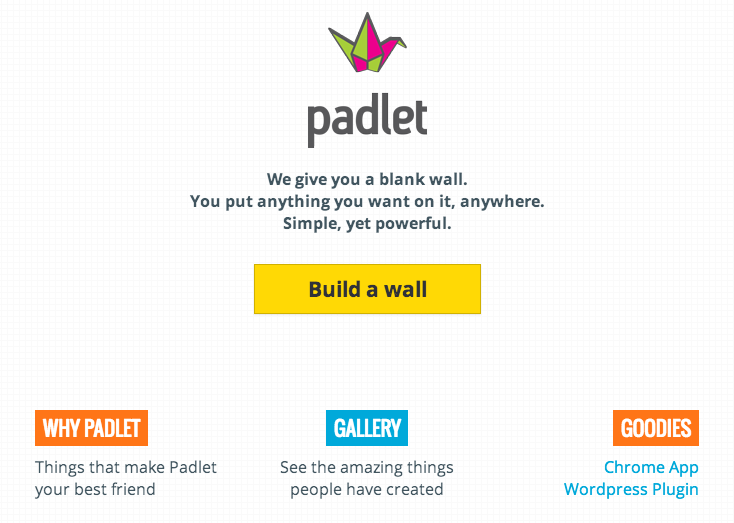 Step 2: Click "Build a wall."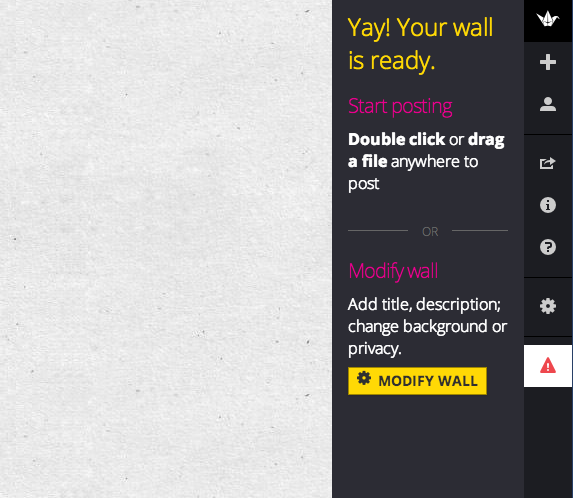 Step 3: Modify and share your wall.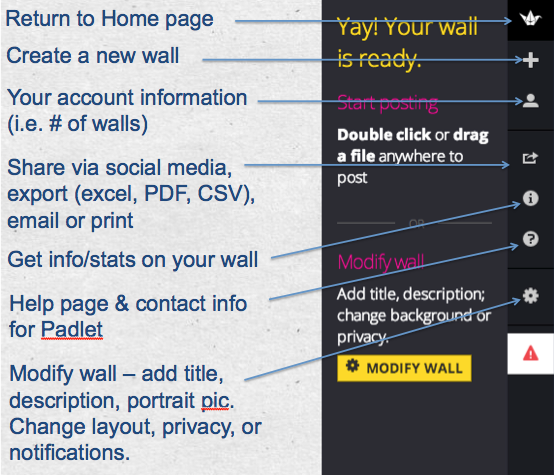 Ideas for using Padlet with Students
Class introductions – Ask students to post a brief bio, quirky fact about themselves, and/or favorite hobby to introduce themselves to the class. 

Icebreakers – Post an icebreaker question on a wall and invite students to get to know one another and build community.
Inquiry – Before starting a unit of study, drive inquiry and ask students to post questions they have about the topic.
Previous knowledge – Ask students to brainstorm everything they know about a topic before they begin studying it.
Predictions – Allow students to predict how a book will end, what the outcome of a science lab/experiment will be, or what the impact of an event in history on other countries will be. These are fun to revisit once a book is finished or a lab is completed.
Context clues – Post a picture of a person, culturally significant scene or moment from history and ask students to explore and discuss context clues.
Finish the story – Post a story line and ask students to continue the story with words and images.
Vocabulary development – Post words on the board and ask students to collaboratively add definitions, synonyms and pictures to help all students better understand the vocabulary.
Label – Post a picture of a cell, piece of art work, or map and ask students to label the parts with names and information.
 Exit ticket – Find out what students learned and what they are still confused about.
Share your ideas for using Padlet with students!