As finals approached this year, I had a desire to do something different. In the past I've had students write a timed five-paragraph argument essay about whether Montag, from Ray Bradbury's Fahrenheit 451, is a conformist or nonconformist. My students had already written four essays this year, so I decided to ditch the essay. Instead, I had them select a metaphor from the novel and asked them to bring it to life creating a 3D visual metaphor.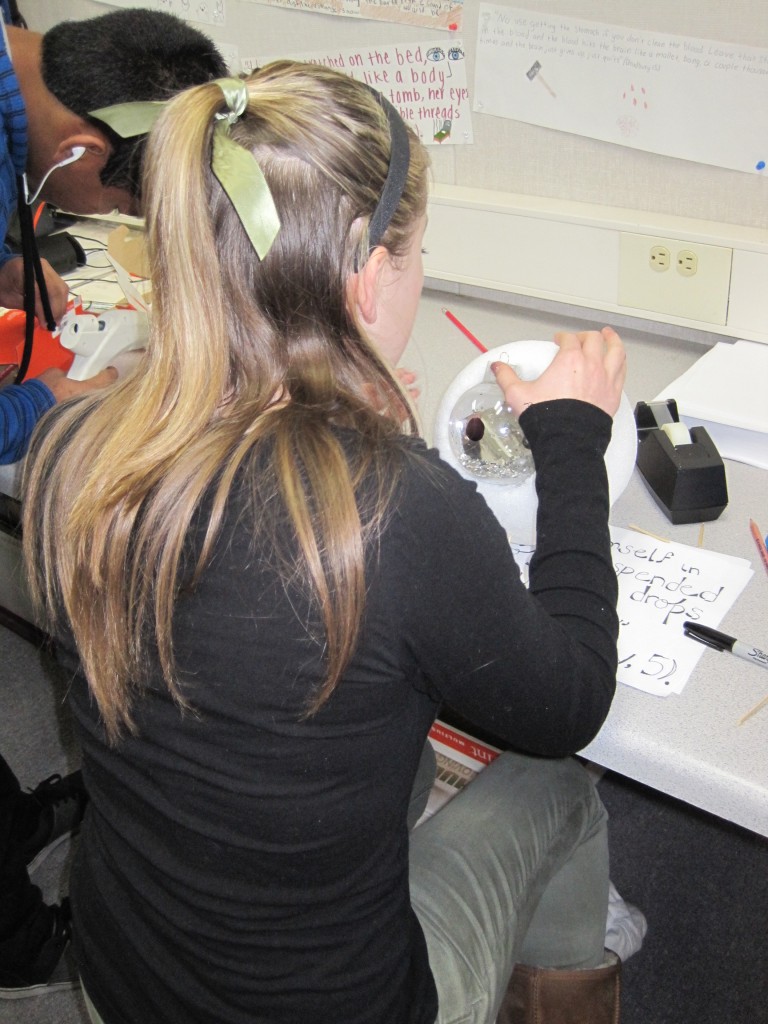 I was not prepared for the level of enthusiasm, excitement, and creativity that was generated by this assignment. When I introduced the final exam, I told my students I wanted to be BLOWN AWAY.
My students entered the class eager to begin their work. They were so focused and on task. They each arrived with a unique vision and worked the entire time to bring that vision to life. Here is a short clip of them at work.
Now that finals are over, I am more convinced than ever that teachers need to embrace unconventional forms of assessment. I have kids who are extremely strong writers and do very well on essays. Similarly, I have students who are great test takers. Unfortunately, the kids who are innovative and think outside the box rarely get a chance to shine during finals. This week I found a way to give students the autonomy to create using any medium they wanted (clay, popsicle sticks, cardboard, newspaper, etc.).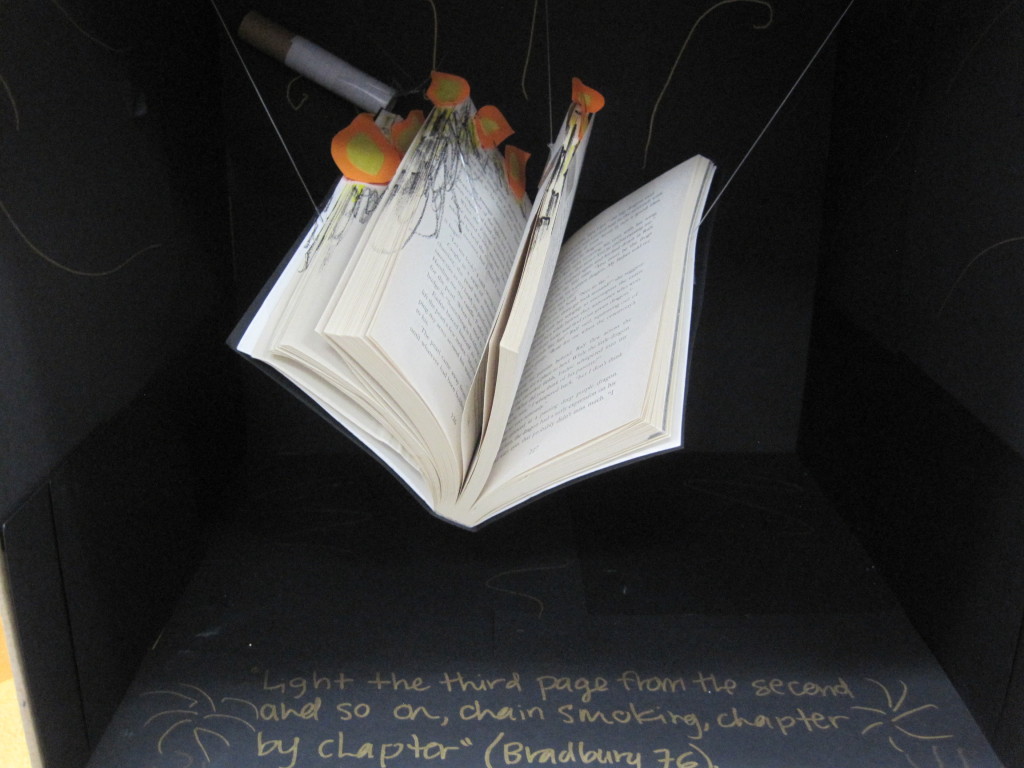 Teachers need to take time to transform their classrooms into makerspaces where kids are encouraged to create, invent and learn. I bet none of my students will ever think about a metaphor in the same way again.
Despite teaching in a low-tech classroom, I've enjoyed challenging my students to "make" and create using everyday items. It has been exciting to experiment with tactile learning in an English classroom! Every time I've given them the freedom to create, I've been absolutely stunned by what they produce. This project was no different. They nailed it and I was totally blown away!
Creatively Teach the Common Core Literacy Standards with Technology  Available NOW! Just in time for summer reading!