The flipped classroom model is a blended learning strategy I use to present my vocabulary, writing, and grammar instruction online. Students watch videos at home where they can control the pace of their learning, then they come to class prepared to apply that information in collaborative student-centered activities.
One thing I emphasize when I lead professional development for teachers is the importance of flipping and engaging. Instead of simply consuming information, I want students to think critically about that information. This requires that I design flipped lessons that encourage students to ask questions, analyze the information, and discuss concepts with peers asynchronously online to begin making sense of the information they are receiving at home. There are a variety of ways to do this. I authored a resource for MindShift titled "Teachers' Guide to Using Videos," which includes a section describing a range of strategies a teacher can employ to flip and engage.
A newer tool I'm excited to use with students come fall is EDpuzzle. Here's how it works!
Step 1: Find the Perfect Video
Once you've created an account, you can search for videos using keywords or a URL.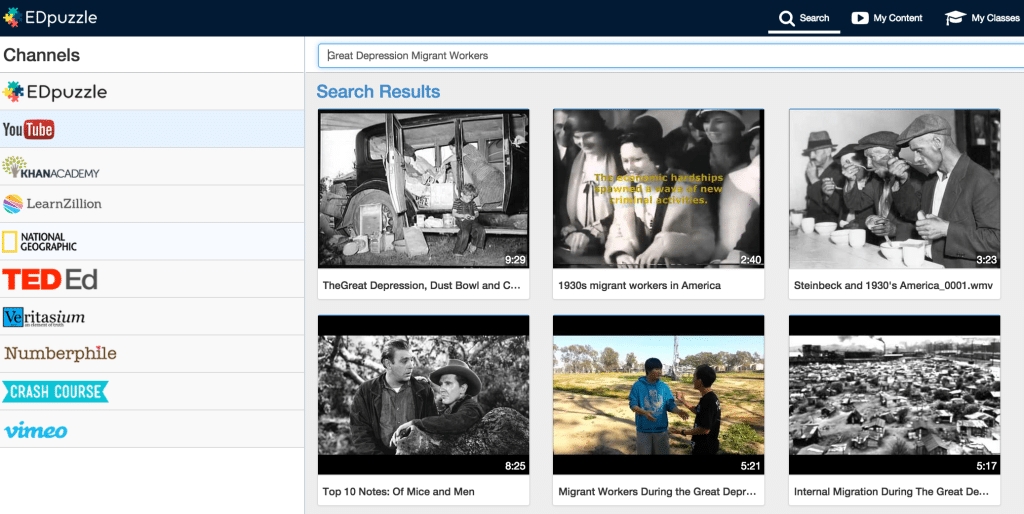 Step 2: Preview Your Video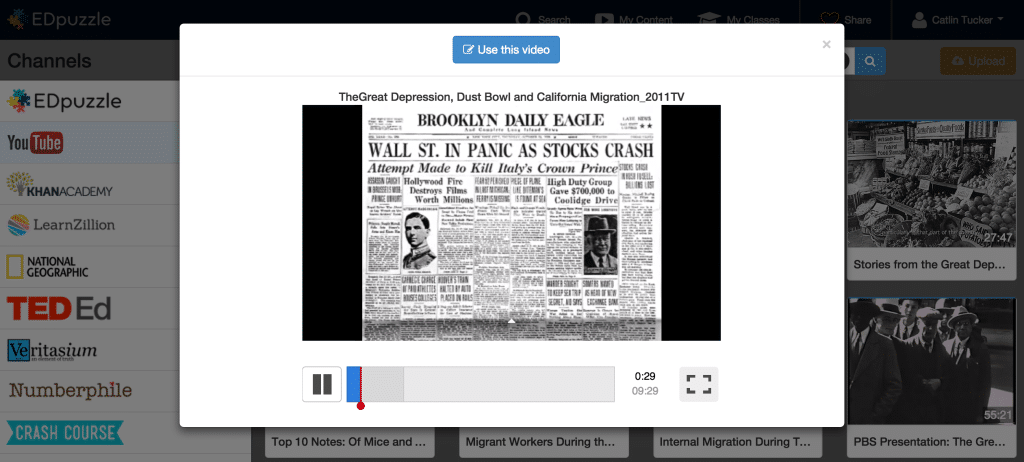 Step 3: Customize Your Video with EDpuzzle Tools
EDpuzzle lets you trim your video to use only the parts you want students to watch. It's easy to eliminate advertisements and keep the video length appropriate for your age group. Teacher tip: Limit the length of a video to the age of the students you are working with.
You can add audio clips throughout a video or narrate the entire video using EDpuzzle.
Step 4: Add Questions to Get Students Thinking Critically
Open-ended Questions
Teachers can design open-ended questions to get students thinking more deeply about the information presented in the video. These open-ended questions are a great way to begin discussions in class the day after students have completed this assignment. Alternatively, teachers can also pair an EDpuzzle lesson with a
Alternatively, teachers can pair an EDpuzzle lesson with a TodaysMeet backchannel and ask students to share their thoughts on the open-ended questions on the backchannel in an informal asynchronous conversation.
Multiple Choice Questions
Teachers can also create multiple-choice questions to see how well students are understanding and retaining the information they are watching. This is a quick way to assess students as they watch the video. It is also a good incentive to keep students attentive as they watch.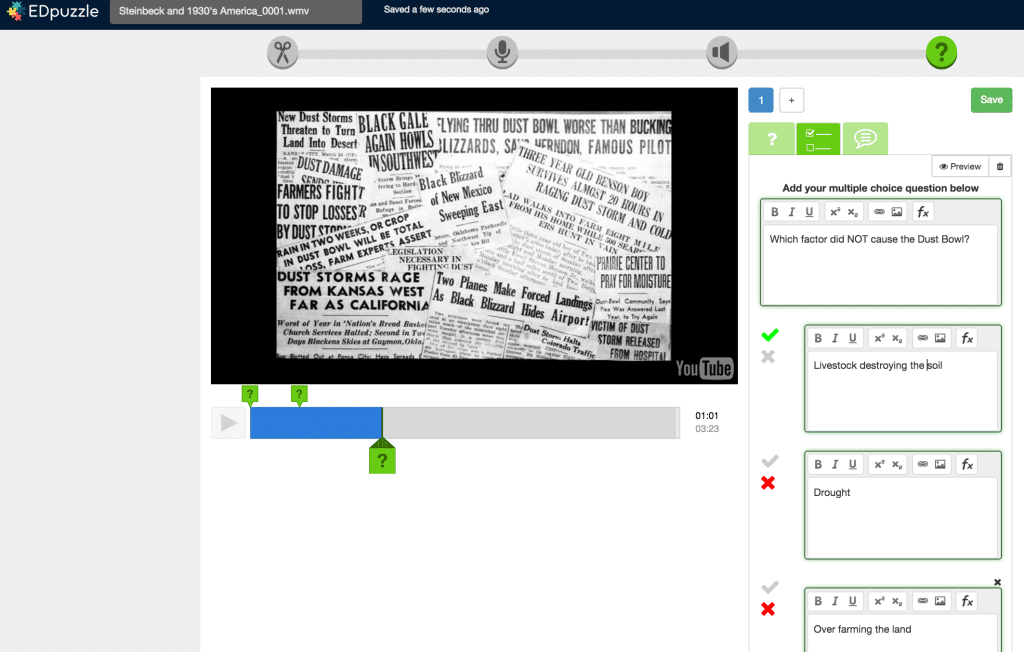 Step 5: See How Your Students Did On This Assignment!
The teacher dashboard makes it easy to see the assignments for each class and monitor which students have successfully completed each flipped lesson.

I'm always looking for fun new ways to engage my students online! If you have other tools you enjoy using to flip your classroom, please post a comment and share them!