My first year teaching I remember spending the week before school setting up my new classroom. I hung pictures, organized my desk, and set up all of the desks and chairs into neat rows. I believed that putting students in rows facing the front of the room would make them easier to manage. I also believed that an effective classroom was a quiet classroom. Everyone was supposed to be quiet except for me.
Oh, how things have changed! As I prepare for next year and the launch of N.E.W. (Next Evolution in Work-based Learning) at my school, I've been preoccupied with concerns about the way traditional classroom furniture impedes learning. Most classrooms are not set up to encourage movement, collaboration, personalization, or creation. By stark contrast, classroom furniture is usually uniform following a one-size-fits-all mentality. Instead of selecting furniture suited to a particular subject area and/or learning objectives, it is ordered in mass for every classroom to save money.
However, furniture and the way it is arranged in a classroom sends a very clear message to students on the first day of school. If uniform desks are set up in rows facing a whiteboard (interactive or not), students know they can expect to listen to a teacher talk. If desks are set up in groups, then students know they will be working together, at least part of the time. But what if the furniture itself was wildly different from what students expect? What impact would that have on their perception of learning and their role as learners?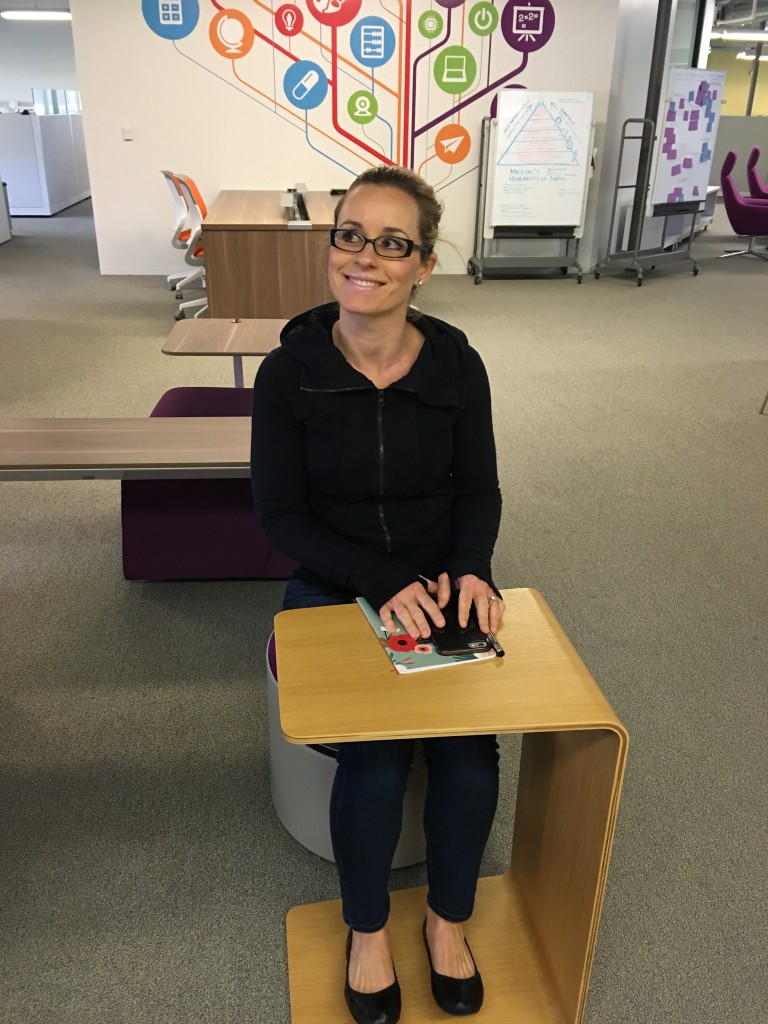 When students walk into my classroom next year, I want them to stop and stare. I want the furniture to immediately send the message that our classroom space is inviting, flexible, student-centered, and unconventional. All of these are at the heart of N.E.W., the program I am piloting next year. The furniture that greets students on the first day of school can either reinforce these ideals or make them more challenging to achieve.
As my teaching partner in crime, Marika Neto, so eloquently put it, "Creating your own space for learning is the first step in creating." I absolutely agree! So, we set out on a mission to check out different types of furniture and classroom designs. We visited local schools with flexible, moveable furniture. To our dismay, many of the rooms we visited with unconventional furniture were still set up in rows facing the front of the room. Instead of using the furniture to shift the focus from teacher to student, the furniture reinforced the traditional paradigm.
In an effort to see alternative furniture set up in strategic learning designs, we went to One Workplace in Oakland to check out their showroom. Each room was laid out with different types of furnitures produced by a variety of companies. As I walked through One Workplace, I felt myself getting excited the way I used to feel when I bought new school supplies as a student. I could imagine a totally different approach to furnishing a learning space to make it more comfortable and student-centered.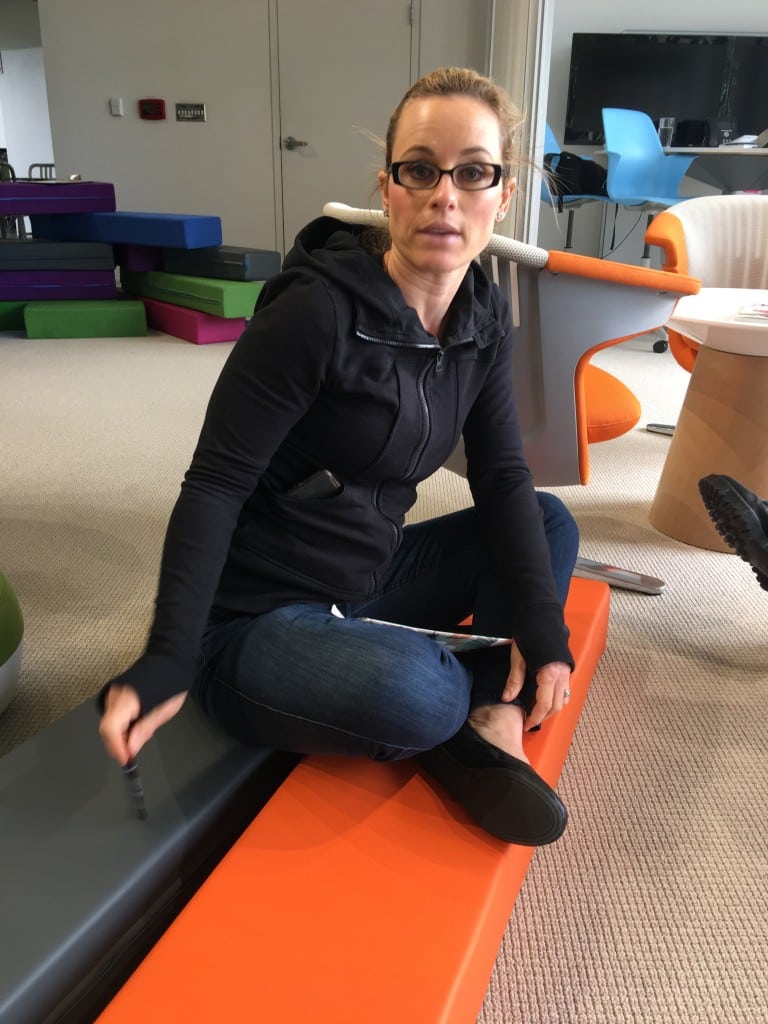 Now that we have a vision of what is possible in terms of classroom design, Marika and I will take our proposal to the school board. Ultimately, I'd like our classrooms to become a "learning lab," where other teachers on our campus, and in our district, can come and check out how alternative furniture can be used to improve learning, instead of impeding it. Then if our district decides to invest in flexible furniture to replace our aging desks and chairs, teachers will have a better sense of what they like and how they would use it in their classrooms to support and improve learning objectives.
I invite any educator, administrator, and/or district leader with experience refurnishing traditional classrooms with flexible furniture to share their experiences, tips and advice! I'd love to learn from others who have already taken these steps to change the layout of traditional classrooms. If you can link us to a picture of your classroom, I'd love to see it! If you have furniture you love (or don't love), please post recommendations! Thank you in advance for sharing your experiences.