This week I have the opportunity to spend time learning at IDEO in San Francisco as part of an externship for educators. IDEO is a global design company committed to creating a positive impact. They use design thinking to solve complex problems and design innovative solutions for a wide range of challenges in various industries.
Within moments of walking through the door, I saw the company's values posted on the wall. They included…
Collaborate
Take ownership
Embrace ambiguity
Talk less, do more
Learn from failure
Make others successful
As I read these words, I knew I was in the right place. Paloma, our host for this week and Business Development Associate, spoke about how these values impact their work. My favorite thing she articulated as she toured us around the building was the difference between the big F and the little f. She said that one of their most important values is "learn from failure."
She said that the "little fs" are the small failures that happen along the way as you create, iterate, and innovate. These little fs are learning moments. They allow people to rethink, adjust, and learn from other perspectives as they work and develop a concept so there are fewer big Fs, or large fails.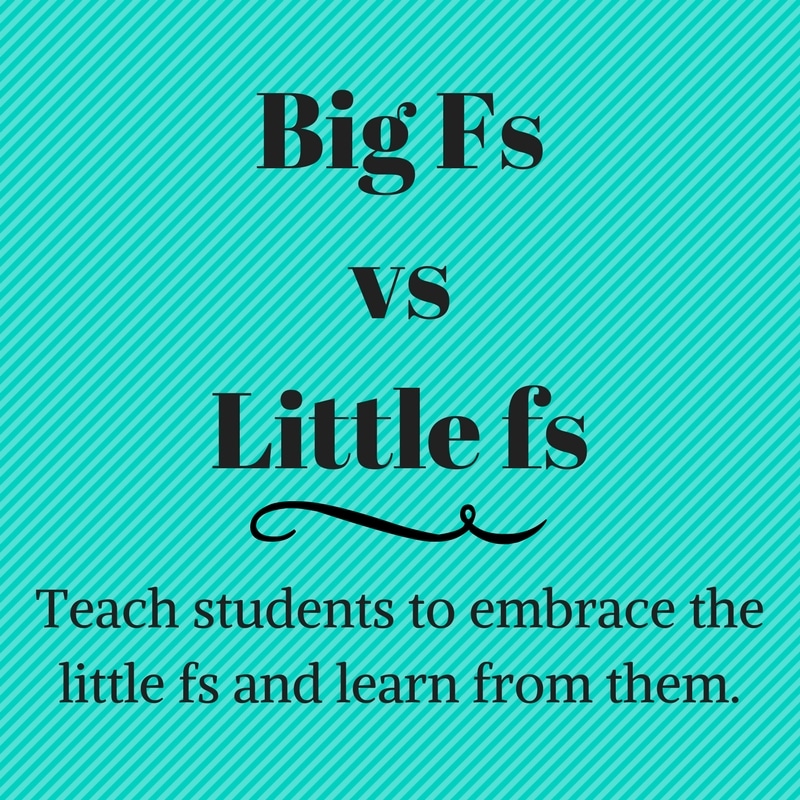 I love this contrast between the little fs, or small failures, and the big Fs, high-stakes failures. These are not failures to be feared but failures to be embraced. The more comfortable students are with the little fs, or small failures, the more likely they are to avoid the big Fs.
[clickToTweet tweet="Too often students see all failure as bad & don't value small failures as opportunities to learn." quote="Too often our students see all failure as bad and don't value the small failures as opportunities to learn, grow, and improve."]
This is a distinction I plan to emphasize as I dive into the new school year. I want to celebrate the little fs and make that part of our classroom culture.