I had the pleasure of chatting with Benjamin Kalb and Becky Peters about blended learning, and our conversation is available on the Vrain Waves Podcast.
During our interview, we talked about the changing role of the teacher and learner in a blended classroom, designing a station rotation lesson that encourages collaboration, using technology to give students more agency, and rethinking what, where, and how we assess student work. Becky created the beautiful visual below capturing some of the main ideas that surfaced in our conversation!
As a lover of podcasts, I have started to make my way through the other episodes. I highly recommend checking out the conversations with John Hattie and George Couros! They are interesting and thought-provoking. These podcasts plant seeds that keep me thinking long after the podcast is over, which I love!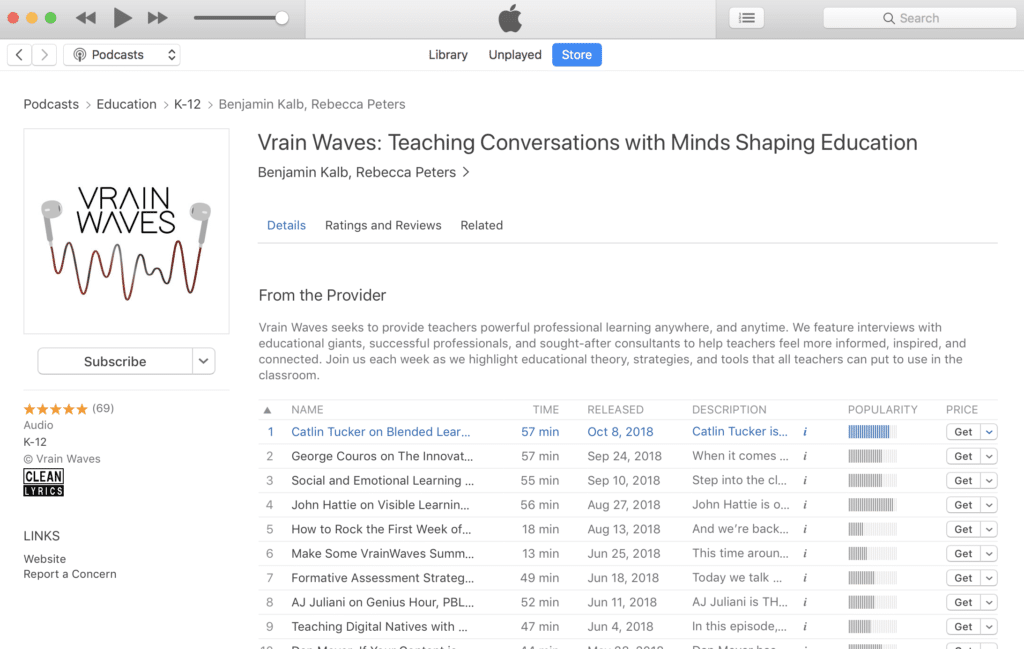 If you have an education podcast you enjoy, please post a comment and share it with me. I am always looking for great podcasts!