As elementary students learn how to read, teachers administer reading fluency tests and listen to students read passages. During these reading fluency tests, teachers listen for speed, accuracy, and expression. Nothing can replace this formal assessment, but it's helpful to teach students to track their words per minute between these reading fluency assessments. Tracking their words per minute can help students to appreciate that the more they practice reading a passage, the more words they will be able to read in a minute.
In a coaching session with a second-grade teacher, I suggested we try using Voice Typing in Google Documents to help students track how many words they read in a minute. I hoped that giving them the tools to track their words per minute might motivate them to stay focused on the task of reading a challenging passage.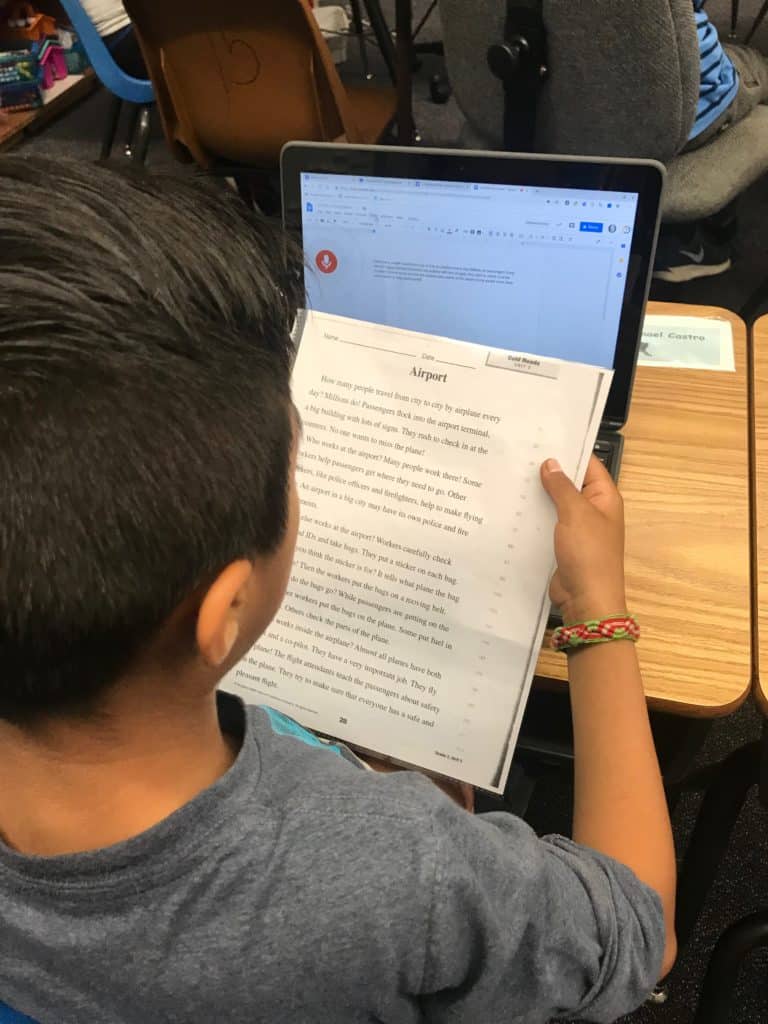 We began by asking students to read the passage on their own first. Then we paired the students up and asked them to read their passages to each other. Once they had read their passage twice, they logged into Google Classroom to access a blank Google Document. They clicked "Tools" and selected "Voice Typing." The grey microphone icon appeared on the left-hand side of their screens.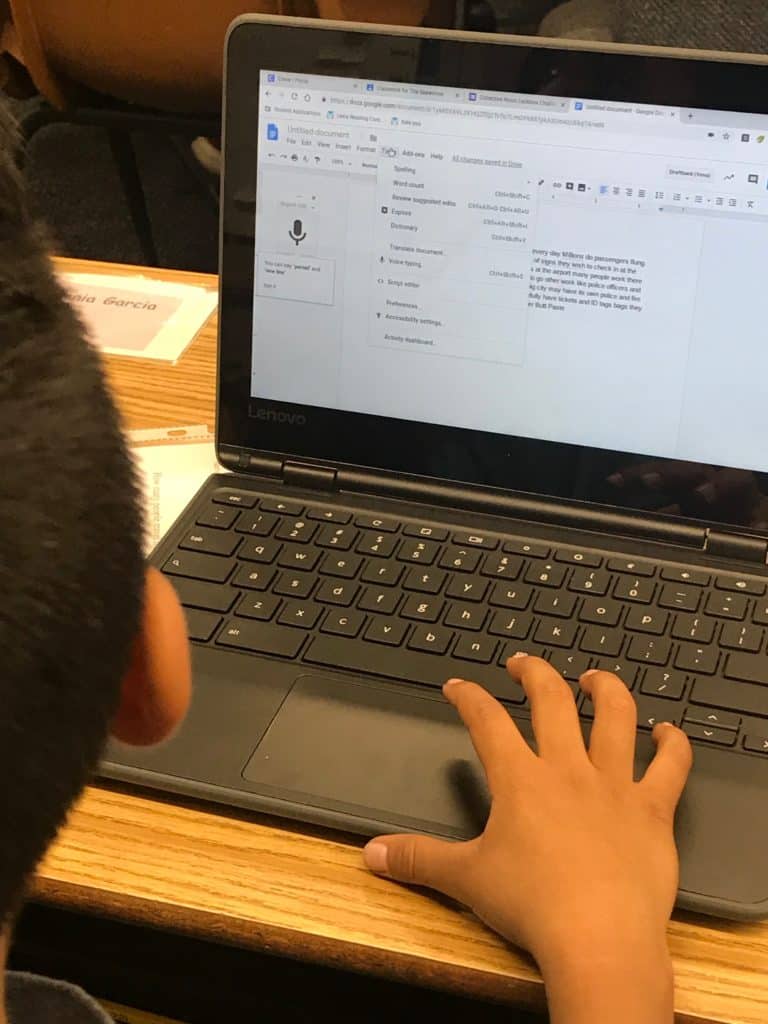 They set their timers for one minute and pressed the microphone icon to begin the recording. As they read the passage, Voice Typing captured their words on the Google Document. (Voice to text isn't perfect, but it is pretty darn good!). When the timer dinged at one minute, they clicked the microphone icon to end the recording. They clicked "Tools" and selected "Word Count" to see how many words they had read in the minute that had elapsed. They entered their words per minute into a Google Form. This provided the teacher with informal data on the students' reading speed.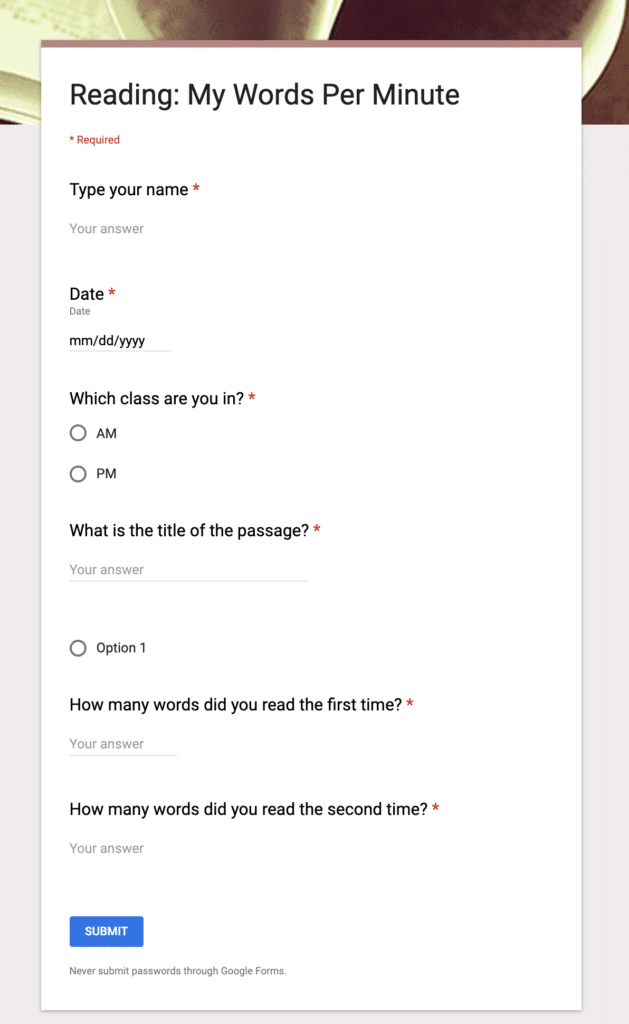 The kids repeated the process of reading, recording, and reporting a second time to see if there was a change in the number of words they read in a minute. Most students were delighted that there was an increase in their words per minute on the second reading. One student asked me, "Can I try that again? I think I can do better." Another student exclaimed, "That was fun!"
This activity put students in the driver's seat tracking their words per minute, but it also provided the teacher with quick data they could reference between formal reading fluency assessments. This can be useful as they design lessons!