The Frayer Model is a graphic organizer that many teachers use to support vocabulary development. It can be easily adapted to facilitate fun icebreaker activities at the start of the school year.
I created the template below using Google Slides then added a quirky, fun question to each section of the graphic organizer. I use Google Slides for this activity because students can answer the questions with a combination of text, images, and videos. I can share one slide with each student, or we can work collaboratively on a class slide deck so that every student can see their peers' responses.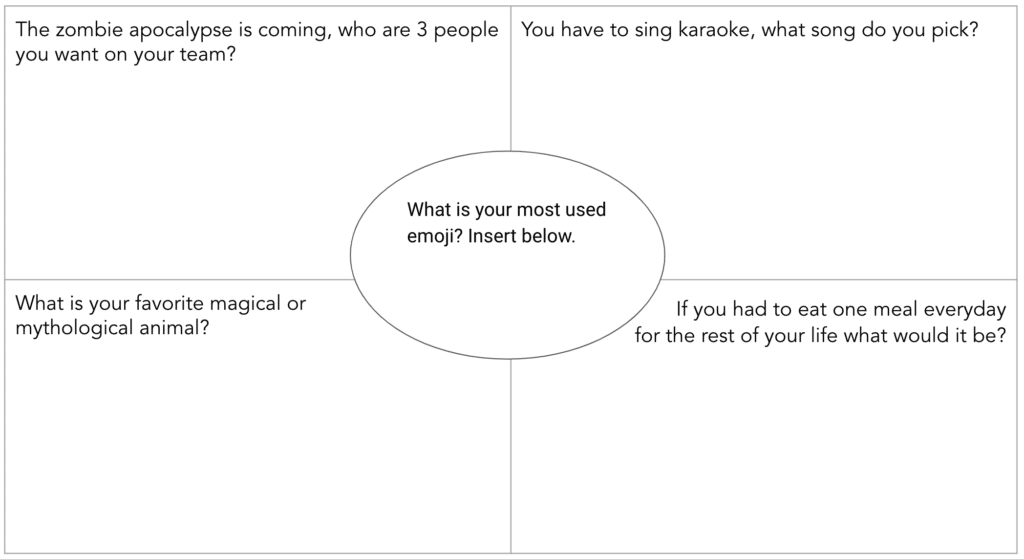 When I coach teachers, I encourage them to create an example to share with students. I share the example below so students can get to know me. I also hope it will serve as a model so that students include media in their responses. Although some students know how to navigate Google Slides, others may not realize they can insert images and videos or hyperlink to resources. This is a simple way to get them to explore the functionality of Google Slides.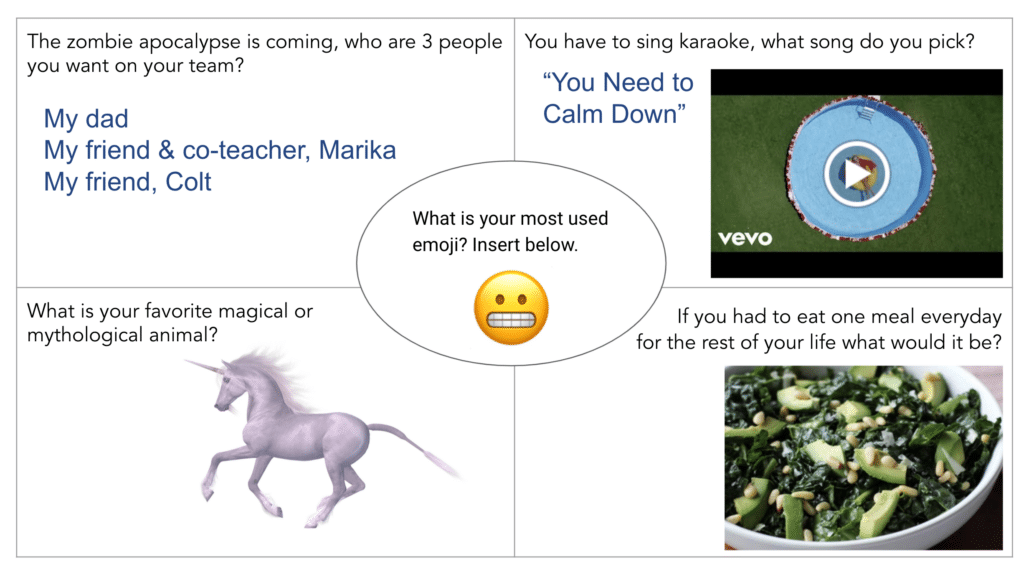 There is a long list of icebreaker questions on the Museum Hack website that teachers can use to create their fun with Frayer icebreaker activities!
If you have icebreaker activities you use and love, please take a moment to post a comment and share them here! I'd love to hear about the strategies and activities that teachers are using to engage their students and break the ice in the first few weeks of school!