"What are students doing in the stations that are not the teacher-led station?" I field a lot of questions like this. Teachers want to know what types of activities I incorporate into station rotation lessons.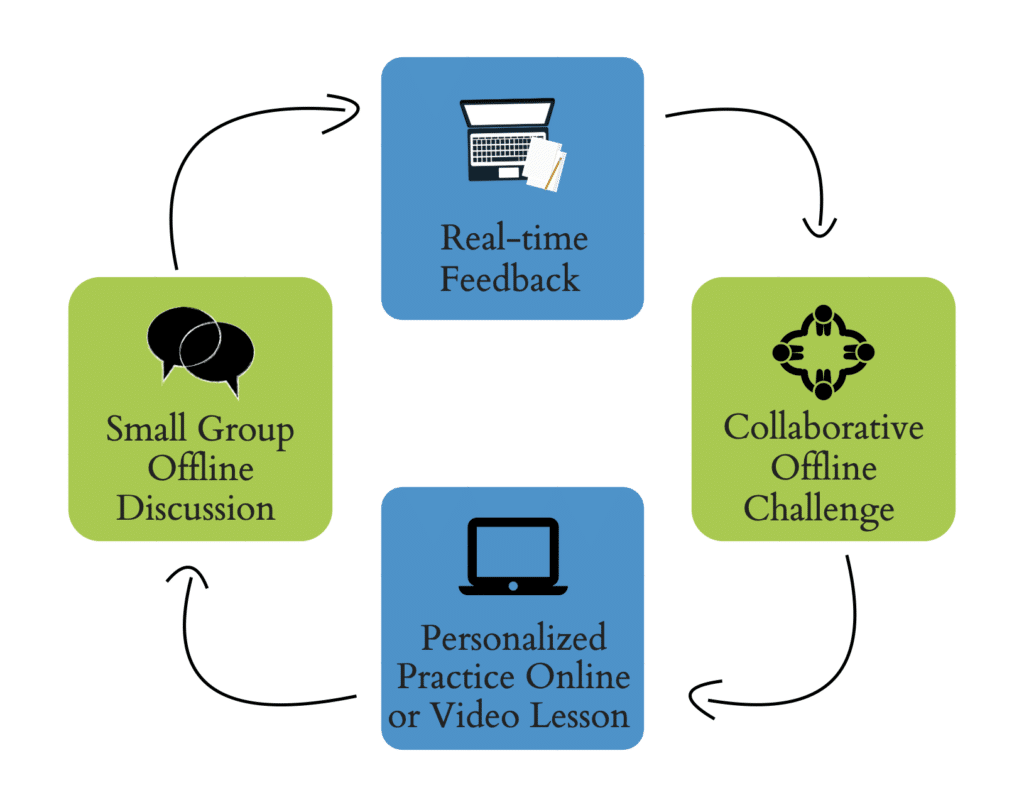 Since my teaching experience is in English, I wanted to share some of my favorite station ideas to inspire teachers who are flirting with the idea of trying the station rotation model. For those teachers who are already using the station rotation model, I hope you can add these ideas to your rotations to keep kids interested and engaged.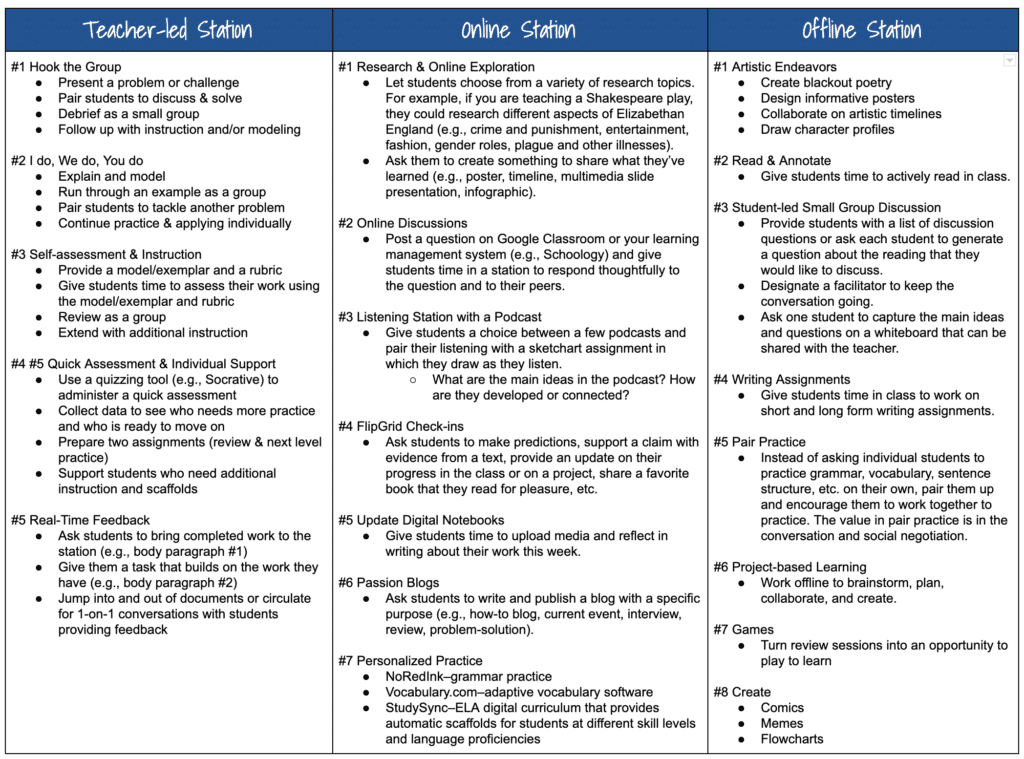 The goal of any station rotation design should be to balance the various elements in the lesson.
Online vs. offline
Individual tasks vs. collaborative tasks
Teacher talk vs. student talk
Teacher direction vs. student agency
Teacher feedback vs. peer feedback
Teacher assessment vs. self-assessment
Too often I see stations that do not balance these elements, and students are left to work in isolation. The more teachers build student choice and voice into their station design, the more likely students are to engage in the tasks at the various stations.
If you have favorite station activities and tasks you use in your English classroom, please post a comment and share them here!