This book was inspired by the following…
I want students to develop confidence in themselves and their abilities. 
I want students to understand that their grades are a reflection of their skills, and they are capable of improving those skills at any time.
I want students to complete assignments because they are meaningful, interesting, and rewarding, not because they are worth points. 
I want students to know that their teachers are there to support them as they work because learning is a process and everyone needs feedback and help to improve. 
I want students to be intrinsically motivated to revisit and improve their work because they feel like active agents in the learning process. 
I want students to think about their learning and understand themselves–their strengths and their weaknesses–because it is only when students know themselves as learners that they will feel in control of their learning journeys.
I want teachers to form meaningful relationships with their students and dedicate time to building a true partnership with them so that the responsibility for learning is shared.
I want teachers to find a balance between their lives at school and their lives beyond the classroom. It is only when we find this balance and nurture ourselves that we will be the best teachers for our students.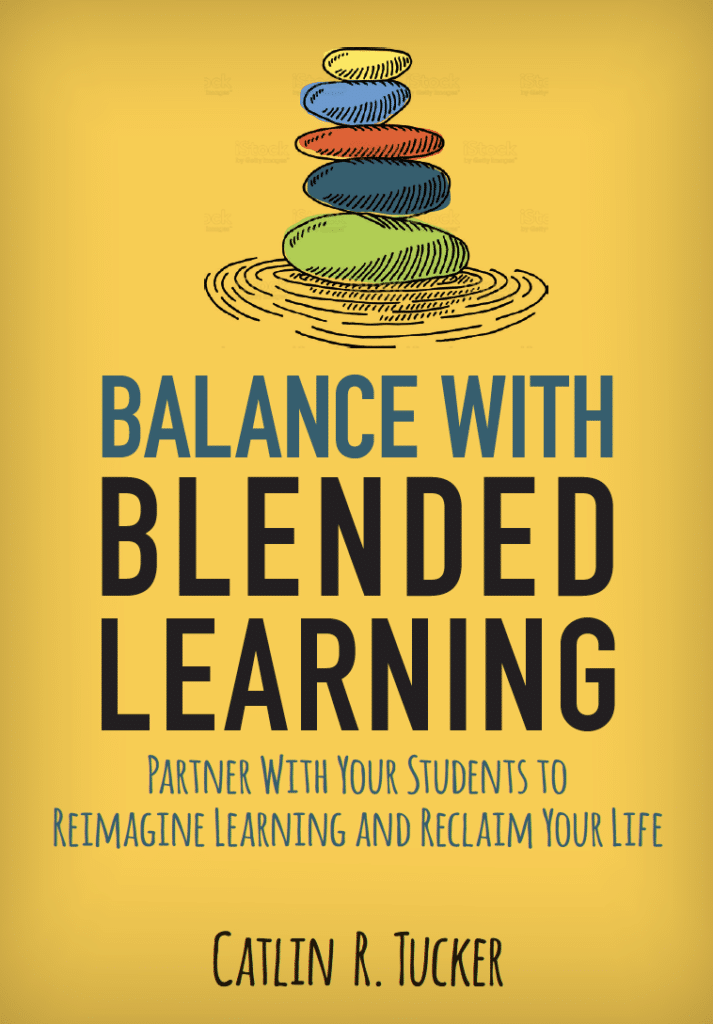 There are two aspects of my job that I find incredibly draining: grading and parents. I know how important it is for students to receive regular feedback, so they know where they are excelling and where they need to focus their time and energy to improve. I also want to be clear that most parents are lovely and supportive, but there are always a handful of parents each year that are demanding and aggressive. Ironically, these two challenging aspects of my job–grades and parents–are often linked.

Parents are frustrated by what they perceive is a lack of communication from teachers about how their students are progressing. On the other side of this tension are secondary teachers with 150+ students. Most secondary teachers are still employing a teacher-centric approach to their jobs. They deliver lessons during the actual school day, but the rest of their responsibilities–designing lessons, grading, attending meetings, and communicating with parents–invade their lives beyond school. It is exhausting. Most teachers are so drained from a day on their feet engaging with students that these other tasks can feel overwhelming and, as a result, get neglected.

Four years ago, I made two important decisions. First, I was not going to take grading home anymore. Second, I was going to have students track their progress and communicate directly with their parents on a regular basis. These two shifts changed my teaching reality and led me to re-evaluate (yet again) my role and my students' role in the classroom. 

For the last 10 years, I've been using blended learning models and technology to shift control in the classroom from me to my students. However, it was not until I changed the way I approached feedback, assessment, and parent communication that I had an epiphany. Teachers must partner with their students! If teachers and students work together to assess, track, and reflect on the learning happening in the classroom, teachers will have the time and energy to innovate and personalize learning.
The goal of this book is to provide teachers, who are using blended learning models and technology strategically, with the resources, strategies, and tools necessary to partner with their students on assessment. Grades are not something that should happen to students. Grades and academic progress must be an ongoing, two-way conversation between student and teacher. The more transparency we create around student progress, the more effectively students can articulate that progress to their parents–keeping them in the learning loop.

I wrote this book primarily for secondary teachers. Although elementary teachers can take and adapt many of these principles, strategies, and ideas for their classrooms, they do not have as many students and their students do not typically generate the same volume of work and writing that students in 6-12 grade produce. Most secondary teachers are drowning in work and need concrete strategies they can use to shift the traditional workflow in their classrooms to be more effective, efficient, and energized.

Balance with Blended Learning will present ideas and strategies that may initially feel lofty or unrealistic given your particular teaching assignment. I want to reassure you that I have done this in a public school with class sizes of approximately 30 students. It did not always go smoothly. It required time, practice, and fine-tuning, but it worked. You don't need to do everything all at once. I certainly didn't. I would encourage teachers reading this book to try one strategy at a time. You will make mistakes, you will hit bumps, and then you will find a way to make it work for you. 

My goal is to inspire a mind shift in the way teachers view both their role and responsibilities in the classroom as well as their students'. This is a process. It took me close to four years to get to the point where I was truly partnering with my students in our classroom. I hope that this book inspires teachers to approach their work in a more sustainable way that prioritizes their relationships with students. I am confident that the more of these strategies teachers can incorporate into their classrooms, the more rewarding they will find their work.