On Saturday, I wrote a blog sharing an offline choice board teachers can use to blend offline activities into their online classes. On Twitter, Barbara McInnes suggested teachers add a wellness activity to their offline choice boards. I loved her suggestion and immediately started working on a choice board dedicated to health and wellness activities.
I asked my good friend, Dr. Maria Hersey, to lend her expertise around social-emotional learning to this project. Initially, I asked her to collaborate on a health and wellness board for students, but she suggested we create a board for teachers as well. She made the point that teachers must take care of themselves before they can help students.
Ultimately, Maria and I created three separate well-being boards. One board for teachers, one for secondary students, and another for elementary students and their parents.
Well-being Board for Teachers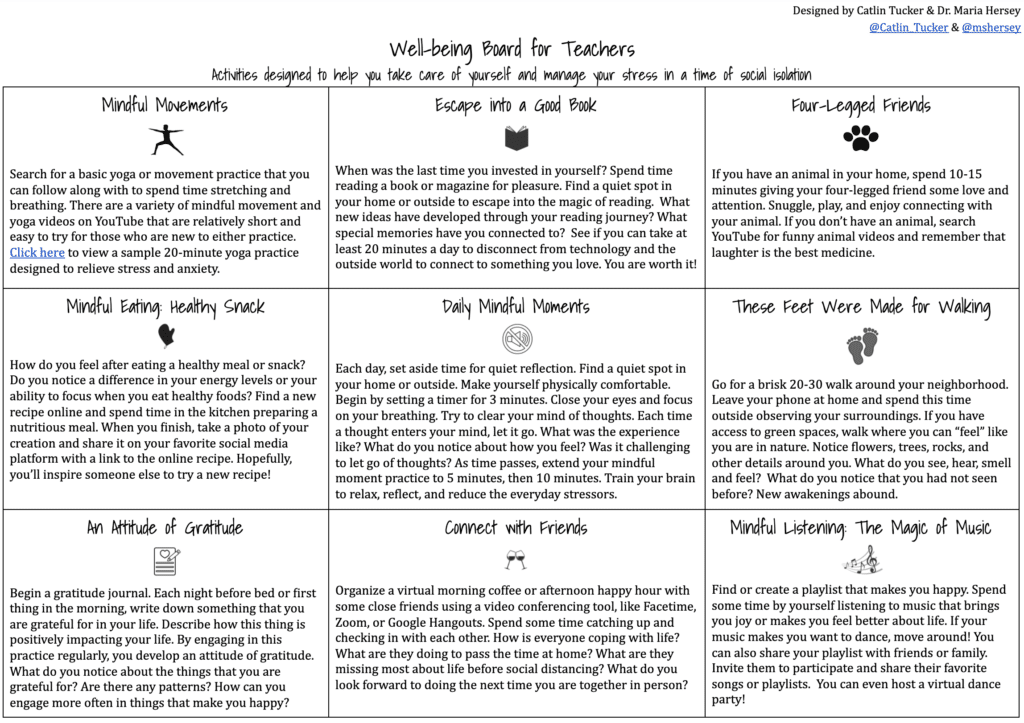 Well-being Board for Elementary Students & Their Parents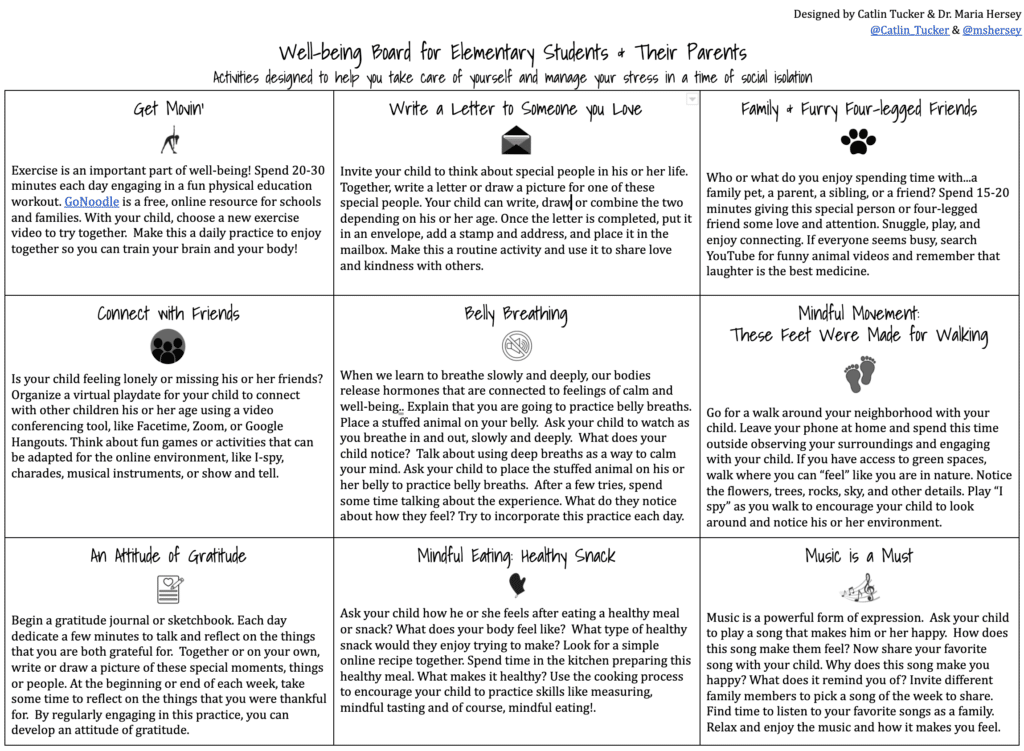 Well-being Board for Secondary Students
Maria and I hope these boards will encourage teachers and their students to carve out time each day to care for themselves during this challenging time.