I've spent the last four months working with teachers all over the country (virtually, of course) as they navigate the uncharted waters of online and blended learning. The majority of teachers I have spoken with did not enjoy their initial experiences with distance learning. A big issue for many teachers was a general lack of student engagement online. I cannot say I am surprised given the lack of clarity about expectations for participation online, the "no harm" grading policies adopted by many districts during school closures, and issues around equity and access.
This fall, students will likely be learning, at least in part, online. Given that reality, I wanted to share a collection of strategies designed to engage students in active learning online.
1. Sort It Out
This is a digital spin on a traditional concept mapping exercise. Sort it Out challenges students to think about how key concepts in a unit, lesson, or chapter relate to one another. Students can work independently or in pairs on a Google Drawing to complete this digital concept mapping activity. The directions ask that they combine text and visual media to show the relationship between concepts.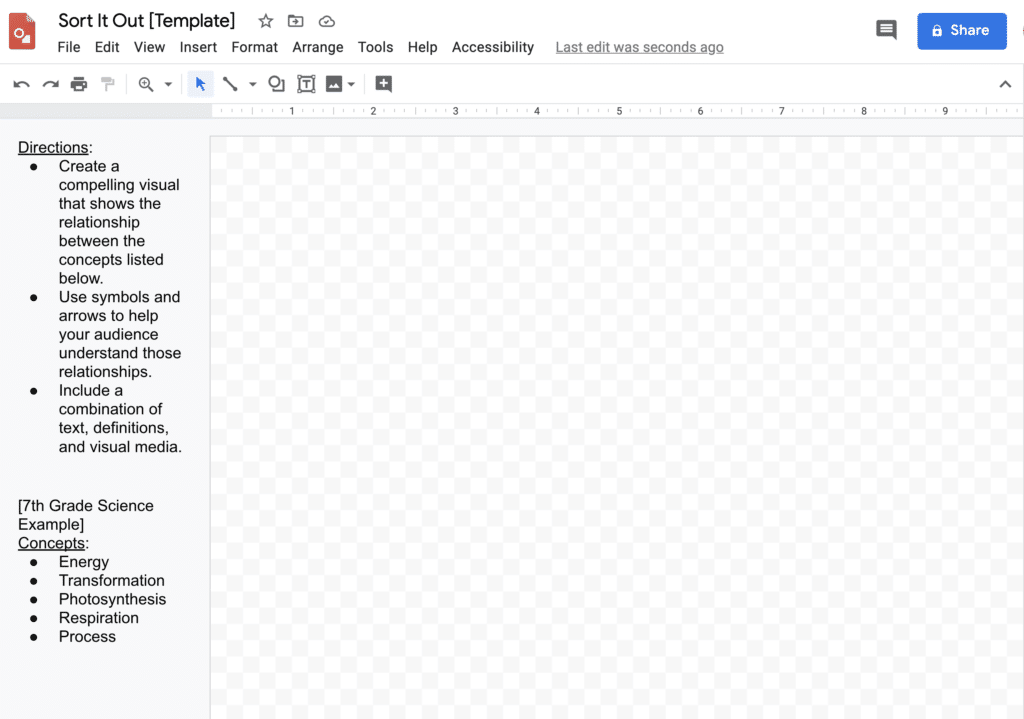 Teachers can ask students to complete these online asynchronously then share them during face-to-face sessions (blended) or in video conferencing sessions (online).
2. Online Fishbowl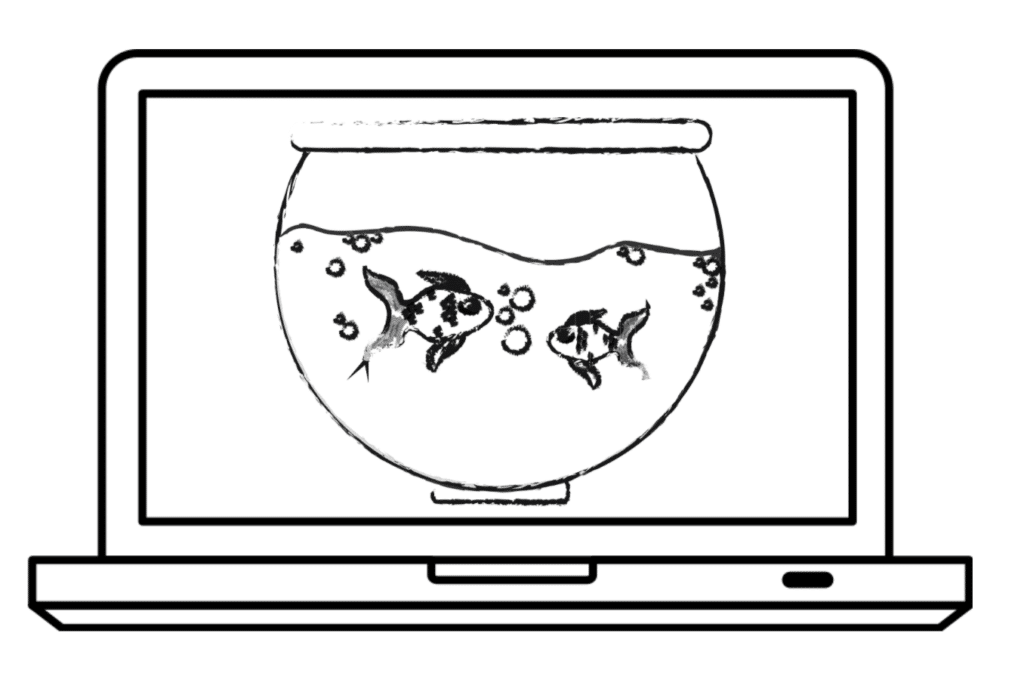 The classic fishbowl activity splits the class into two groups. While one group engages in a discussion or attempts to solve a problem, the second group observes and captures their observations, questions, and comments. If teachers are hosting small group virtual sessions, this strategy can be adapted for a virtual conferencing session. Prior to the video conference, the teacher will split the students into two groups–group A and group B. I'd suggest sharing your screen and having the students' names clearly listed in a two-column chart.
Once students know what group they are in, the teacher presents group A with a discussion question or a problem to solve and sets the timer (e.g., 5 minutes). The students in group A will unmute and engage in a discussion or talk through the problem. While they engage with one another, group B will watch and observe. Their job will be to post their observations in the chat window or on a shared Google Document.
When the timer goes off, the teacher can invite members of group B to unmute and share their thoughts. What did they notice as they observed their peers? What questions do they have? What suggestions would they make? After group B has had the opportunity to comment, the groups switch roles and group B engages in a discussion or problem solving task while group A observes.
3. Expert Group Investigations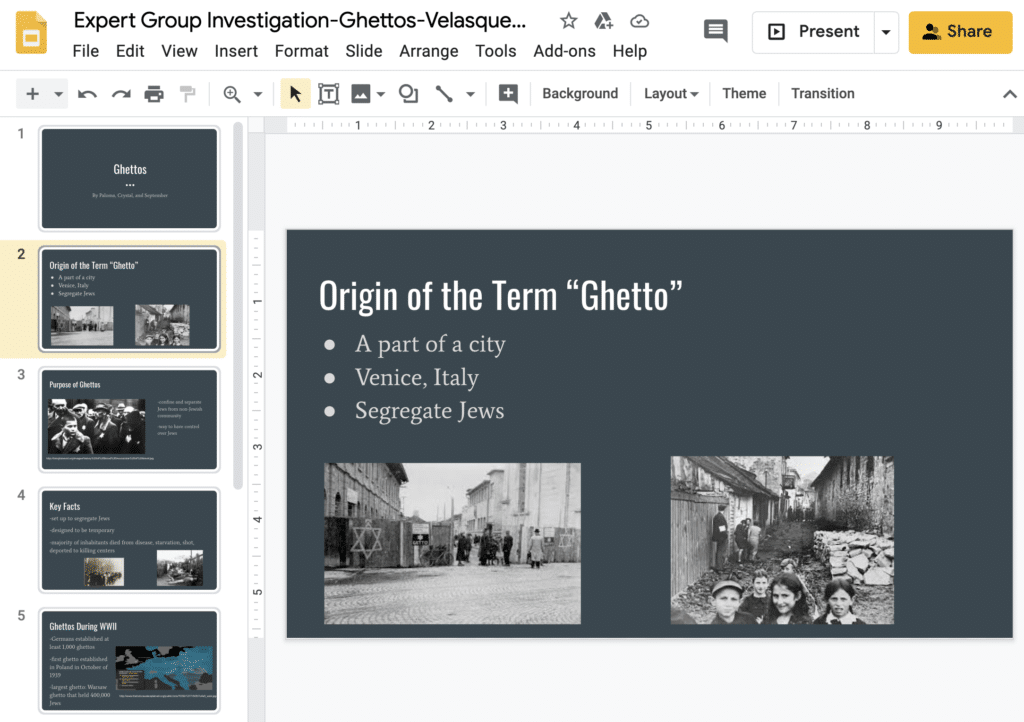 Teachers are going to have less time for direct instruction if they are working with students on a hybrid schedule or if they are entirely online. This is an opportunity to have students become the experts responsible for conducting research and curating online sources. Instead of using precious class time to tell kids everything we know about a topic, why not put them into expert groups and let them lead the learning?
Teachers can group 4-5 students on a shared Google Slide presentation and ask them to spend some of their online learning time investigating a specific topic or concept with the goal of becoming the experts on that topic or concept. They will need to work collaboratively to pull their information together in a cogent and visually compelling presentation that mixes text and visual media.
Teachers can ask students to present during their face-to-face time (blended) or during a video conferencing session (online).
4. Collaborative Annotations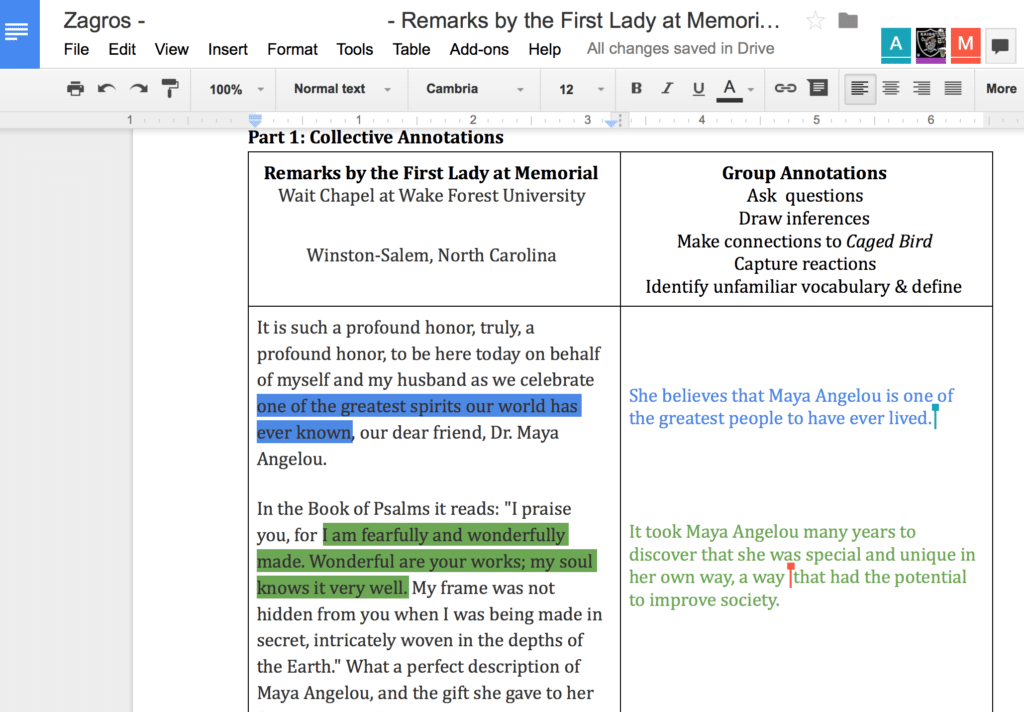 Teachers can make annotating a piece of reading, which is typically an individual endeavor, and make it more engaging by simply grouping students on a shared document to annotate collaboratively. Teachers can insert a two-column chart into a Google Document then copy and paste text in the left-hand column. Students can highlight keywords and phrases in the text and capture their annotations in the right-hand column.
As they work they can use the chat feature inside of the document to discuss the reading if they are working synchronously or insert comments with questions for the other members of the group to answer asynchronously. This adds a social component to the learning task, which can help students who are working on the assignment at home feel connected to their peers.
5. Google Map Adventures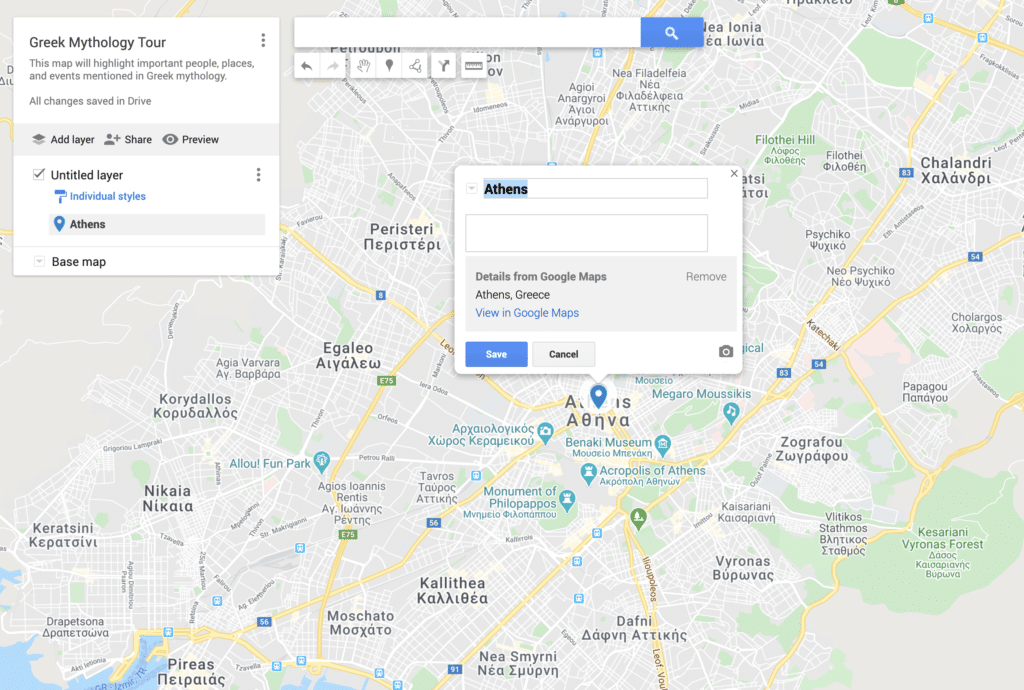 Finding fun ways for students to surface their learning is critical for increasing engagement online. The more creative the assignments, the more likely students are to lean into the learning. Google Maps is a versatile tool that can be leveraged for learning in all subject areas. Students can chart the path of a story on a map, they can connect the historical information they are learning to the geographic location where events took place, and students can use maps to design creative mathematical challenges. The possibilities are limitless!
Students can create their own maps or collaborate on shared maps, drop pins with text and media in specific locations, and share their maps as evidence of their learning. Click here to learn more about My Maps.
6. Spotify Playlist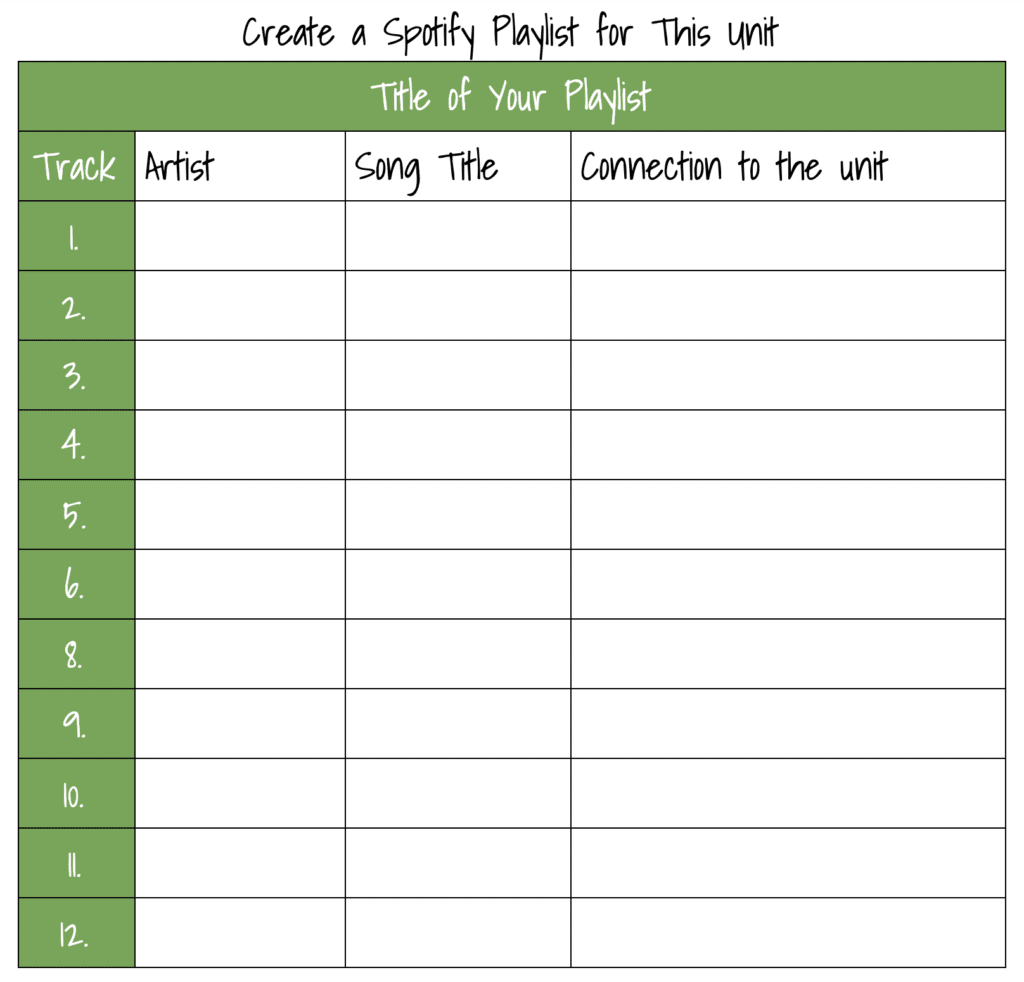 Encourage your students to get creative with their review. At the end of a chapter or unit, challenge pairs of students to work collaboratively on a shared Google Document to identify the main ideas, concepts, and/or themes from the chapter or unit. Then ask them to create a Spotify playlist. The goal is to use music, something most kids enjoy, to inspire them to think more deeply about the ideas, concepts, or themes covered in a text or unit.
7. Scavenger Hunts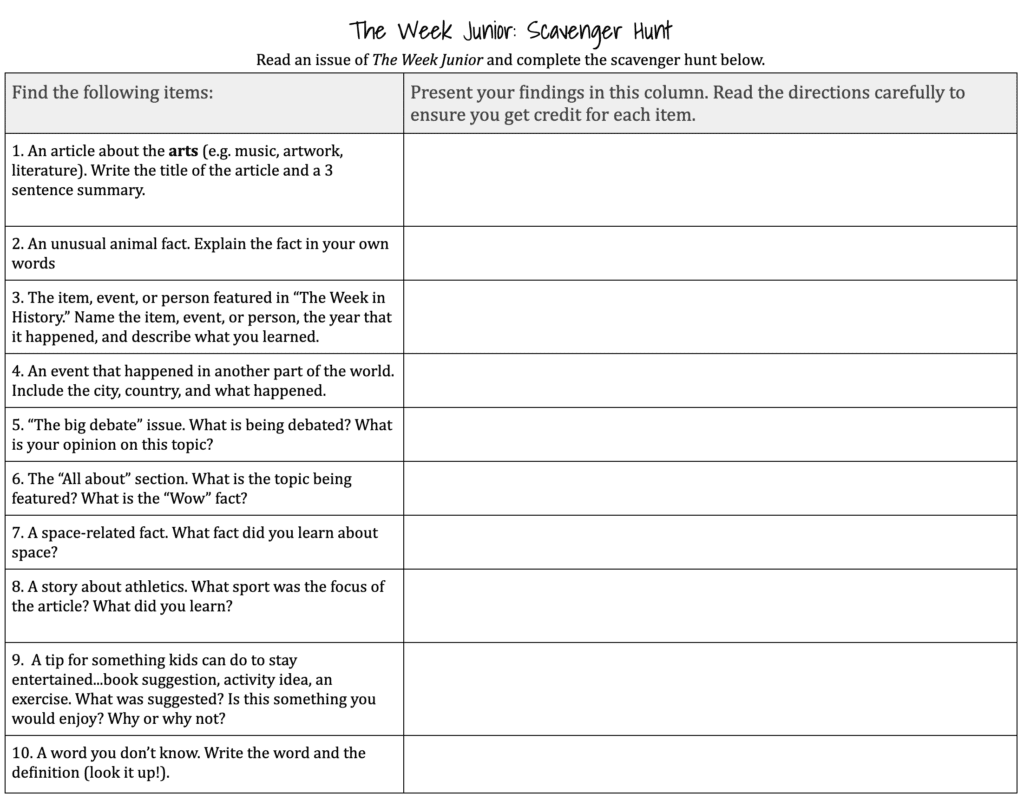 Scavenger hunts are a fun way to encourage students to research and explore. If teachers are struggling to "get through" content given limited face-to-face time, they can create an online or offline scavenger hunt.
Scavenger hunts can encourage students to do a close read of a text or conduct informal research to answer questions when they are learning remotely. This strategy makes it possible for teachers to identify relevant information that students will need to know while making the experience of finding that information engaging and fun. Teachers can use Google Documents or Google Slides to create their scavenger hunt activities, making the tasks individual or collaborative.
8. Online Discussions
Online discussions are a staple of any online course. They create a space for students to connect online, explore issues related to the course, ask questions, and make meaning in collaboration with their peers. Teachers looking for strategies designed to engage students and drive higher-order thinking should make online discussions a regular part of their classes.
If teachers are working with young students who do not have strong keyboarding skills, they can use FlipGrid videos to engage students in video-based discussions. Padlet is another option that allows students to post their ideas on a virtual wall and comment on each other's posts. For teachers working with older students, the Google Classroom question feature or the discussion functionality in a learning management system will work well to engage students in text-based asynchronous discussions.
If teachers give students time to think about a question, craft a response, read the responses posted by their peers, and reply to their classmates, in-class conversations are more likely to be substantive and start at a much deeper level.
This summer is the perfect time to explore and plan. I hope these strategies will inspire teachers to think creatively about how they can engage students in meaningful learning activities online. If you have an activity that you have used to engage students online, please take a moment to post a comment and share it!