A few weeks ago, I published a blog titled "8 Ideas Designed to Engage Students In Active Learning Online." Several elementary teachers requested that I work on a similar blog focused on younger learners. Below are ten strategies I hope will help elementary teachers to engage their young learners online.
#1 Create a Virtual Word Wall with a Bitmoji Classroom or Padlet
Teachers can virtually replicate the classic word wall in their Bitmoji classrooms. Teachers can hyperlink the individual words to videos so students can listen to the teacher sound out the word and define it. If teachers want students to identify new vocabulary words, they can create a Padlet Wall for new vocabulary that students can add to throughout a unit.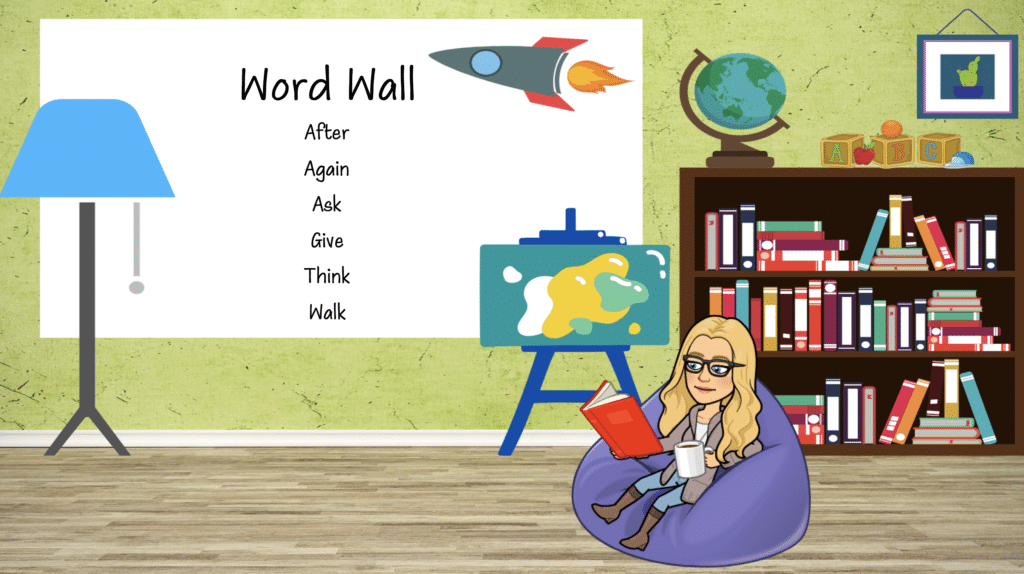 #2 Virtual Jigsaw Activity with Google Slides
Group 4-6 students on a shared Google Slide presentation. Label each slide with a topic. Either assign students a particular slide (by writing their names at the bottom of each slide) or allow students to select the slide they want to work on. Teachers can strategically assign slides to subtly differentiate learning or give students a degree of agency by allowing them to choose their slides.
I encourage teachers to:
Include a list of teacher-curated multimedia resources for students to explore.
Allow students time to investigate their topics and add content to their slides.
Dedicate time during a virtual conferencing session for the groups to share their work.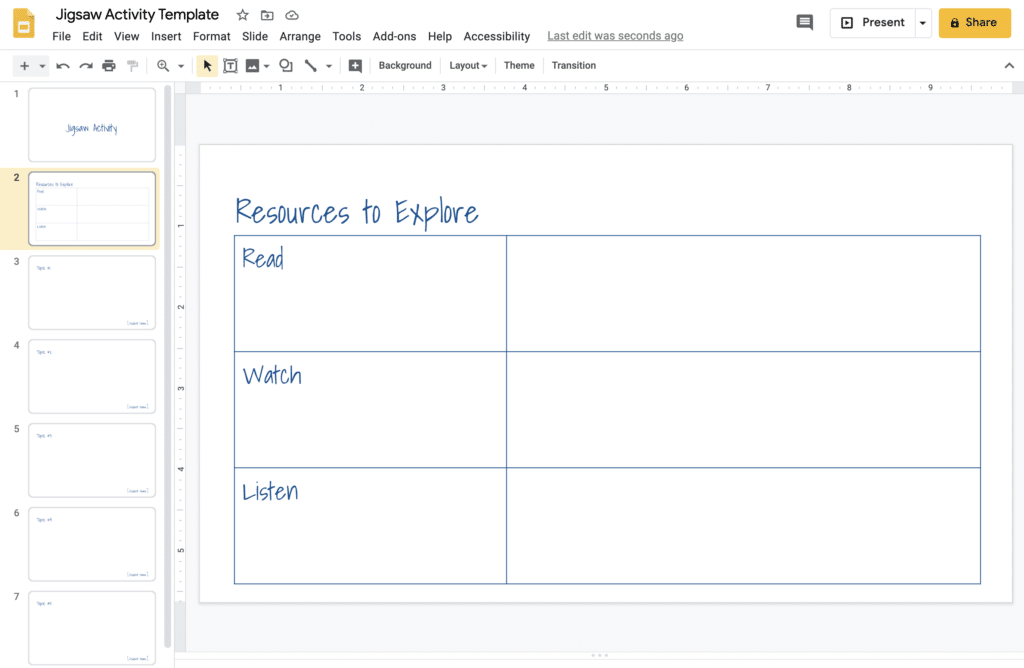 #3 Subject-specific Scavenger Hunts During Virtual Conferencing Sessions
When working with kids remotely, it's essential to infuse fun into online learning. Scavenger hunts can increase student engagement during virtual conferencing sessions and create an incentive for students to want to attend.
Teachers can create scavenger hunts that are subject-specific and challenge students (and parents or caregivers) to find items around their homes. I encourage teachers to keep the scavenger hunt items general enough to ensure that all students will be able to find an item that meets the requirement.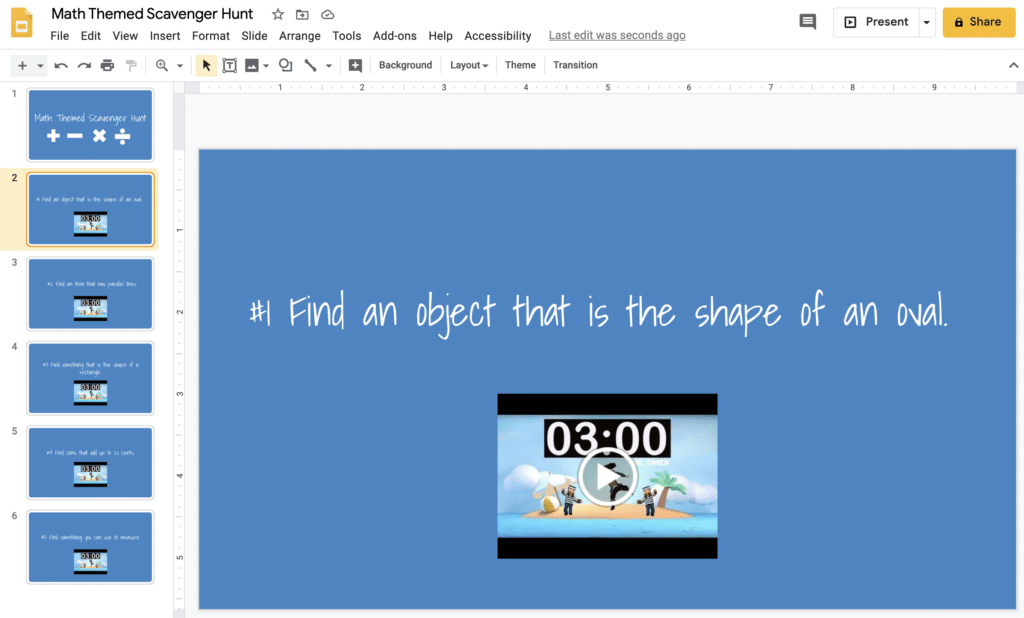 #4 Digital Choice Boards
Choice boards are a favorite in many classrooms, but they also work well during distance learning. Teachers can combine online and offline activities, integrate the home environment and mix various subjects on their boards. If teachers make their choice boards on a digital document, like Google Docs, they can "make a copy" and modify them easily to change them at the start of each week.
As students complete tasks at home, teachers can ask parents or caregivers to help them take photos of their work, record videos of themselves solving math problems, or share their artwork or craft activities on Seesaw, Padlet, or FlipGrid.
Teachers can add fun online activities, like this website with free online puzzles for elementary students, to provide them with mentally stimulating games.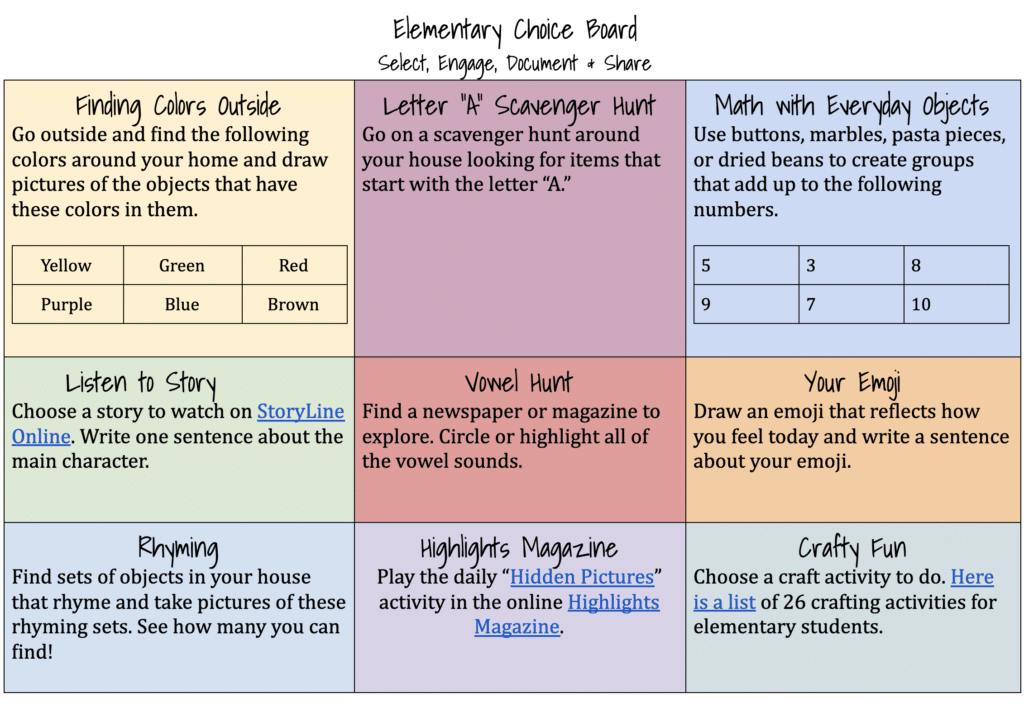 #5 Storytime + Graphic Organizers
Pulling storytime into a virtual conferencing session allows teachers to replicate a favorite class routine online. Teachers can read students a children's book during a video conference or link students to a specific story on Storyline Online, where an actor reads a children's book aloud to kids.
I encourage teachers to pair these stories with a graphic organizer activity (printable or digital) that asks students to think more deeply about the characters, setting, and events in the story. The Google Slide deck below has some activities that can be paired with storytime.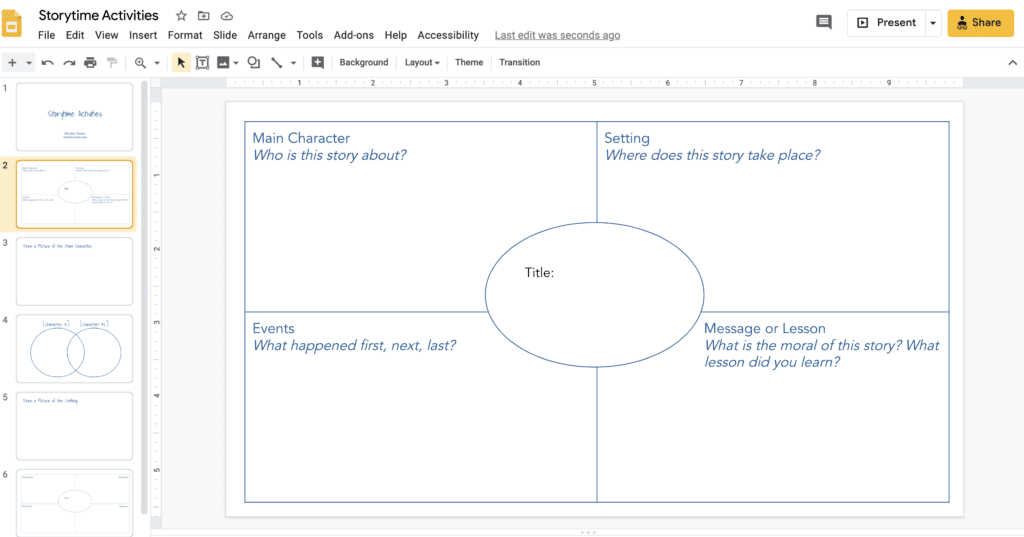 #6 Tell Me How on Seesaw or FlipGrid
Teachers can challenge students to explain a process and surface their thinking in a quick FlipGrid or Seesaw video. Instead of asking them to solve another set of problems or complete a writing task, ask students to explain how they would solve a math problem, write a story, or complete a task.
Once students have completed their recordings, they can watch their peers' videos to hear how their classmates approached the same problem, prompt, or task. Watching each other's videos encourages students to learn from one another online.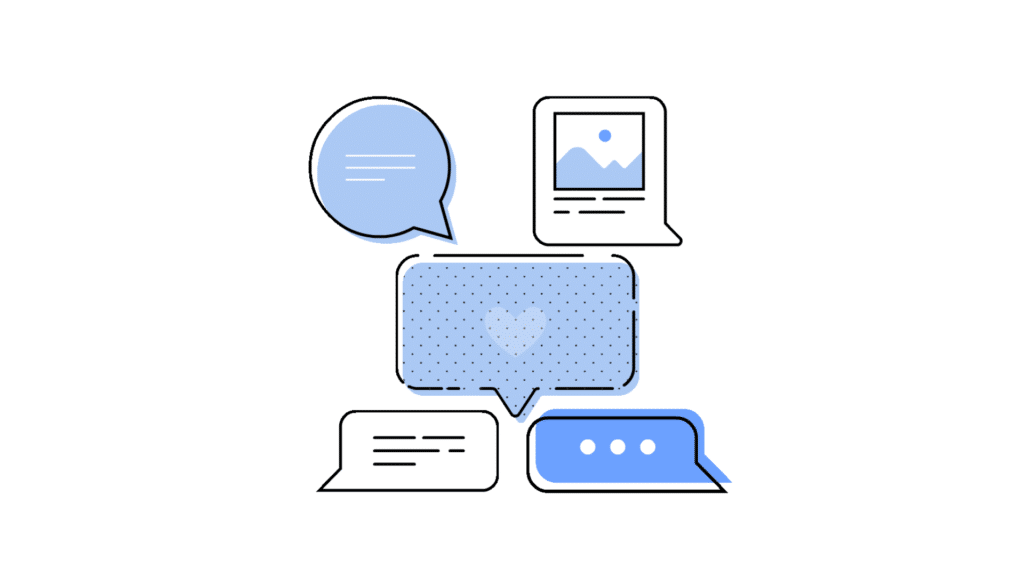 #7 I Do, We Do, You Do in Virtual Conferencing Sessions
Using a video conferencing session to facilitate an interactive I do, we do, you do modeling session can make this time more engaging for students. Teachers can model how to sound out a word, solve a problem, or construct a piece of writing. Then they can ask the group to help them tackle another similar example. Students can virtually raise their hands and unmute to share their suggestions assisting the teacher during the "we do." Finally, teachers can project their screens, set a virtual timer, and ask students to try to apply the strategy on their own. After the time is up, teachers can pull the group back together and review answers or debrief. Giving students this time to practice during a video conferencing sessions creates space for students to try a strategy while still having access to the teacher and peers if they get stuck or have questions.
#8 Online Learning Stations
Learning stations are a staple in most elementary classrooms. They are used to engage students in a variety of activities, from reading to math to art projects. Teachers who enjoy planning stations can use a digital slide deck, like Google Slides, to create their learning stations complete with video instructions for younger learners. The learning stations can combine online and offline tasks and mix activities from various subject areas. Students and those supporting them at home can share offline work via Seesaw or FlipGrid.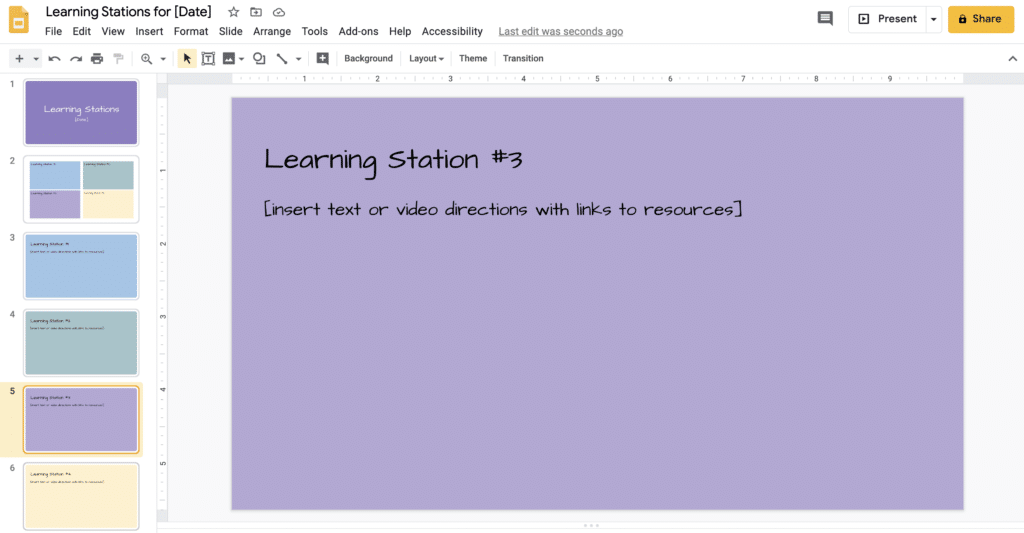 #9 Acrostic Poem
Teachers can use the acrostic poem format to encourage students to explore the meaning of a word or the main idea in a story or text. Students can write a word, a sentence, or a poem that rhymes depending on their age. Teachers can format these acrostic poems in Google Drawing to allow students to work digitally or they can be printed for students who prefer to work offline or need a break from the screen.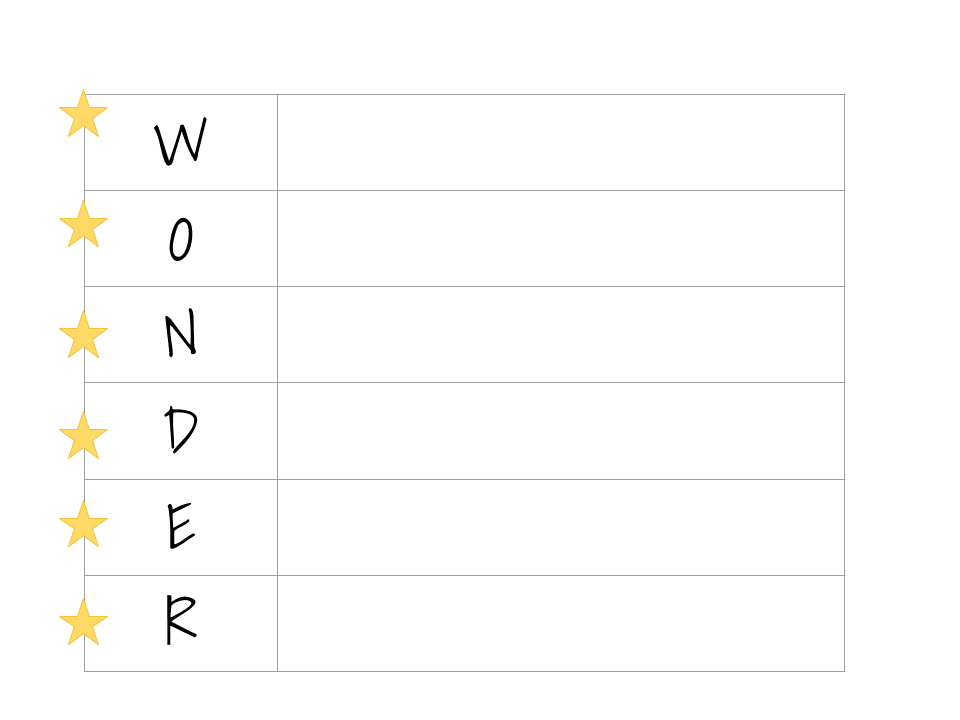 #10 Online Fishbowl Discussion or Problem Solving Session
The classic fishbowl activity splits the class into two groups. While one group engages in a discussion or attempts to solve a problem, the second group observes. Prior to the video conference, the teacher will split the students into two groups–group A and group B. I'd suggest sharing your screen and having the students' names clearly listed in a two-column chart.
Once students know what group they are in, the teacher presents group A with a question to discuss or a math problem to solve and sets the timer (e.g., 5 minutes). The students in group A will unmute and discuss a question or talk through the problem. While they engage with one another, group B will watch and observe.
When the timer goes off, the teacher can invite members of group B to unmute and share their thoughts. What did they notice as they observed their peers? What questions do they have? What suggestions would they make? After group B has had the opportunity to comment, the groups switch roles and group B engages in a discussion or problem-solving task while group A observes.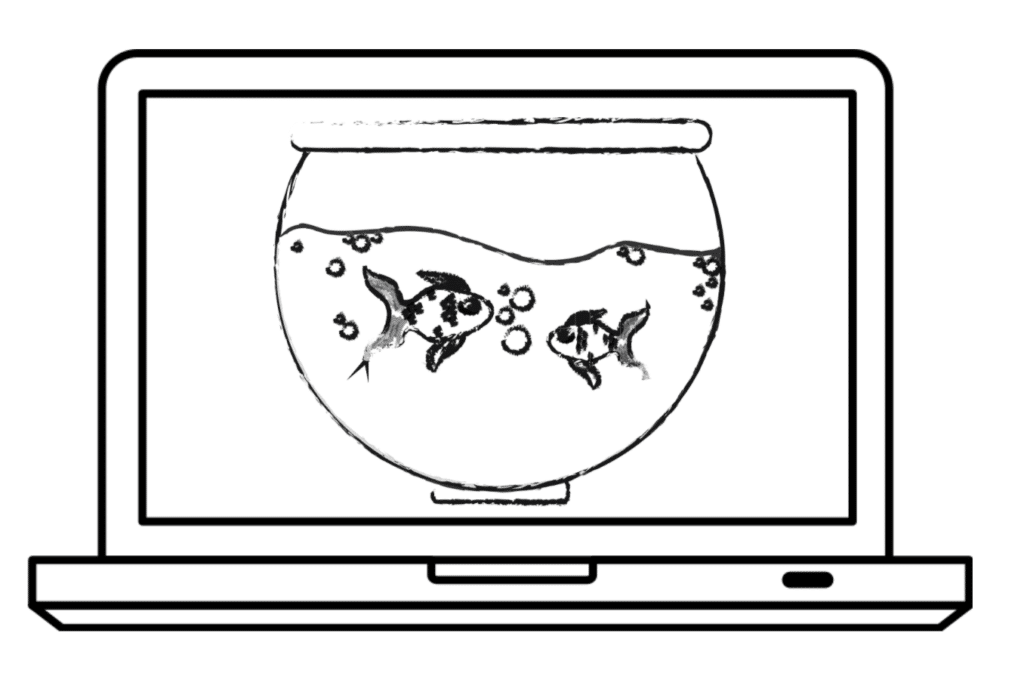 I would love for elementary teachers to share other strategies they found useful in engaging their students online during the spring.
Need support getting started with blended learning or online learning? Check out my self-paced online course.