Over the last 14 months, people have asked me, "What do you hope the silver lining of this tough year will be?" I hope educators and educational institutions use this year and the lessons learned to reimagine "school" and how we design and facilitate learning. Yet, I worry that won't happen. I fear schools will revert to what is comfortable and what aligns with existing mental models instead of questioning the status quo, taking inventory of the lessons learned this year, and paving a new path forward.
Stagnation or Progress
Since the pandemic began, I've worked with thousands of school leaders and educators. Much of that time has been focused on how to teach in online or blended learning environments. That was important work necessary to meet the short-term demands of the pandemic. However, to make significant and sustainable long-term changes in education, our perceptions of what teaching and learning "look" like have to fundamentally shift to avoid stagnation and make progress.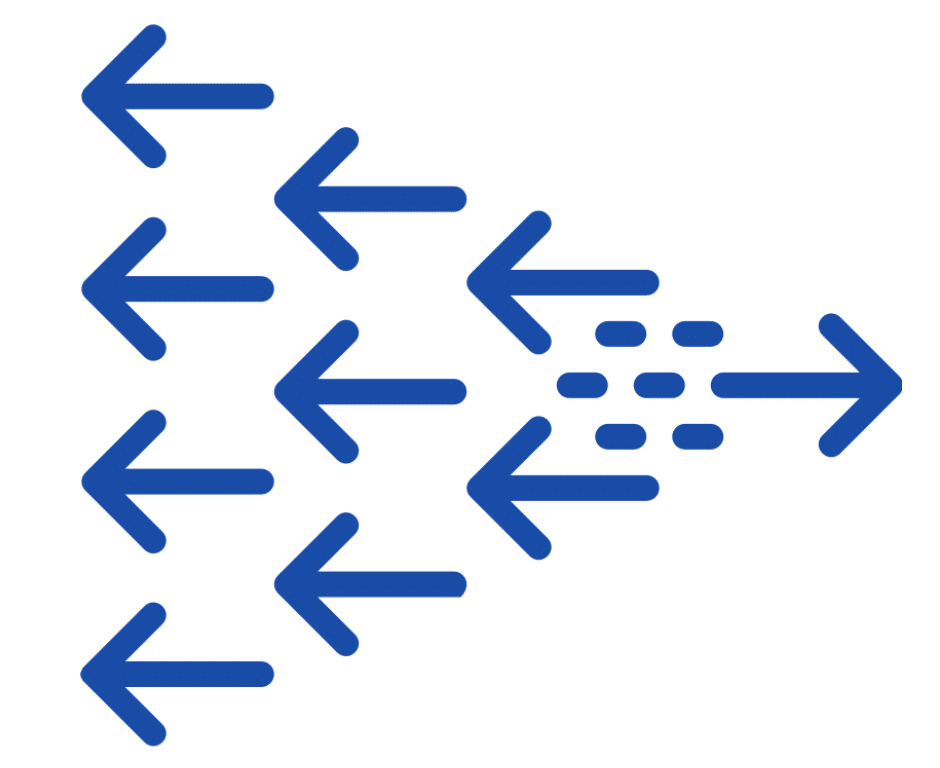 The rapid proliferation of technology combined with the closure of schools due to COVID were powerful change agents that placed enormous pressure on educational systems this year. Some educational systems made significant progress or changes to adapt to the demands of the moment, while others stagnated and floundered.
Many factors contribute to stagnation. Some schools struggled to embrace the flexibility and affordances of online learning and instead attempted to replicate the traditional school day online. Others did not have the infrastructure, devices, or professional learning necessary to navigate this sudden shift online. Yet, I believe the most powerful force at work maintaining the status quo is our mental models about teaching, learning, and school. I fear these mental models will cause many leaders, teachers, parents, and school systems to embrace a return to pre-pandemic norms without questioning what has been gained in this year that is worth retaining.
The Power of Mental Models
Mental models are deeply held assumptions, ideas, and images we have about how the world works. Caroll and Olsen (1988) defined mental models as rich and elaborate structures that reflect our understanding of what a system contains, how it works, and why it functions the way that it does. These mental models are often unconscious and are formed as a result of our life experiences. They have a powerful impact on the way we view the world and how we act in it.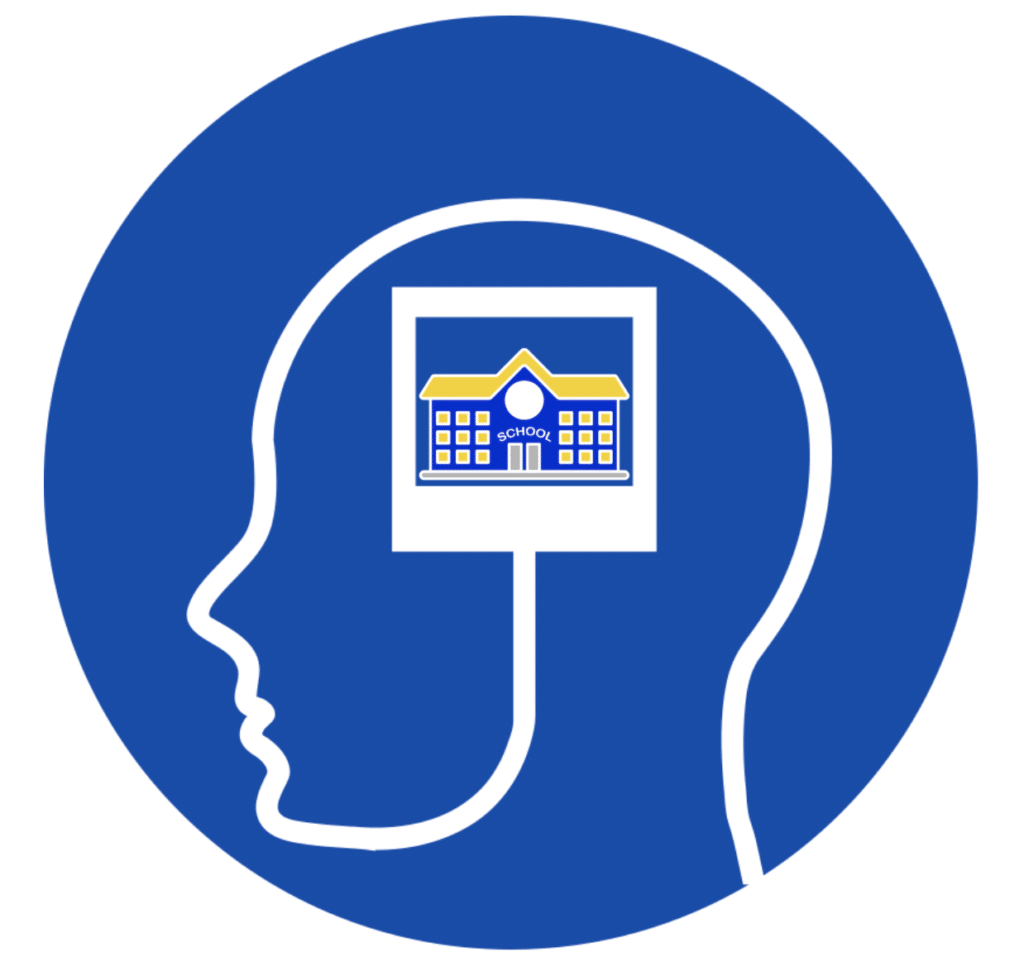 Most educators, myself included, entered this profession guided by mental models about the educational system formed by our experiences as students. Teacher training programs likely reinforced those mental models.
When I began teaching, I believed the following to be true.
The teacher is the expert.
Learning happens in classrooms.
Students move from class to class on a set schedule.
Classes are composed of students who are the same age.
All students in a class should complete the same assignments.
These statements on the surface may seem innocuous, but they serve to create stagnation in the face of change agents. For example, if teachers see their role in a classroom as "expert," they design teacher-centered lessons where they spend significant time at the front of the room–physical or virtual–talking and transferring information. As a result, students spend much of their time quietly listening and receiving information.
Mental models make it hard, even scary, for educators and educational systems to rethink rigid schedules, seat time requirements, pacing guides, and traditional approaches to instruction. I believe these are aspects of education we have the opportunity to re-evaluate and reimagine in the wake of COVID. We do not have to return to school exactly as it was before the pandemic. Instead, we must ask, "How can we take the best aspects of teaching and learning from the last year and incorporate them into our future work with students?"
Unearthing Our Mental Models
The first step in changing a mental model is to unearth and understand it. Failure to identify and name the mental models driving our actions and decisions will undermine any effort to make long-term change in a system. The process of uncovering existing mental models requires that leaders and educators take time to consider the images, assumptions, and stories they have about what it means to be a teacher and a student as well as what learning looks like and where it takes place.
When you hear the words "teacher" or "student," what images come to mind? What is that person doing? What are their primary roles and responsibilities? How do they interact with other members of the learning community? The answers to these questions are likely reflections of our past experiences in school systems.
Once we have unearthed our mental models and consciously understand what drives our thinking and decision-making about teaching and learning, we need to think about what we want teaching and learning to look like in a post-pandemic world.
As a blended learning advocate, I encourage educators to design and facilitate learning experiences that:
Place students, not teachers, at the center of learning.
Prioritize student agency and invite students to make key decisions.
Encourage communication and collaboration among students.
Remove barriers and meet individual students where they are at.
Leverage technology strategically to transfer more control over the time, place, pace, and path of the learning experience to the students.
Constructing New Mental Models For a New Age in Education
Many leaders and educators acknowledge the value of student centered-learning, student agency, social learning, differentiated and personalized learning, and learner control over elements of their experience, like pace. However, these beliefs about learning may stand in stark contrast to the mental models people have constructed based on their expeirences in school 10, 20, or 30 years ago.
To make long-term change, we have to construct new mental models that support and reinforce these new approaches to teaching and learning. Two people can observe a scene, like students chatting in a classroom, and draw totally different conclusions about what is happening based on their mental models.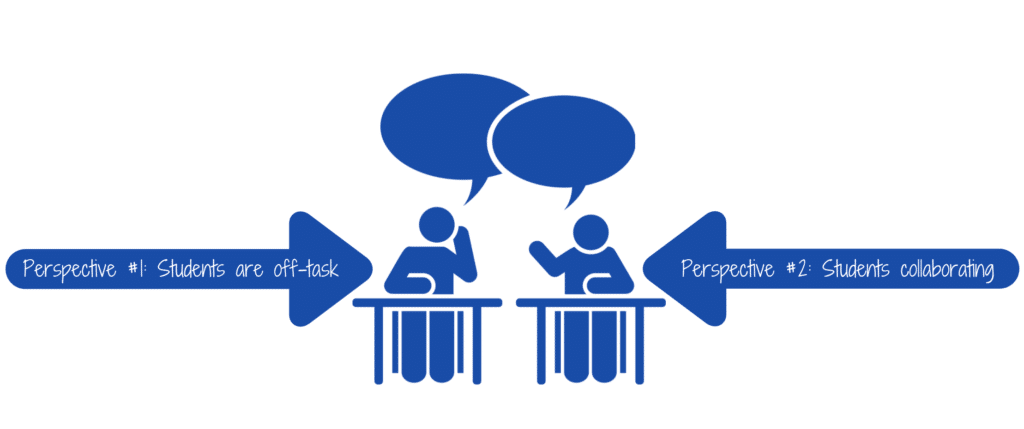 If leaders and teachers value communication and collaboration among students, the mental image that comes to mind when we think of a classroom will include chatter, noise, movement, and flexible seating arrangements. We cannot say we value social learning and become anxious or concerned if we enter a classroom where students are talking and making noise. Our mental models communicate that a scene playing out in a classroom is either positive or negative.
It took me a long time to reconstruct my image of what a productive classroom looked like, from a quiet space where students sat in rows and worked alone to a buzzing hive of conversation, collaboration, and movement. I had to spend time in classrooms where students engaged with one another to learn to appreciate that creativity and learning can happen in these vibrant student-centered environments.
I believe a backward design can help construct new mental models. What do leaders and teachers want to work toward? What do you value as a school community? Once a clear vision has been established, describe what teaching and learning will look like in this future state. If leaders and teachers identify student agency as a value or pillar of learning, what will that look like in action? What would you expect to see in classrooms?
Leaders must also engage stakeholders in conversations about what worked during this tough year. Which instructional models were most effective? What learning activities successfully engaged learners? Which technology tools were most useful? The answers to these questions can help schools identify aspects of online or hybrid learning they want to retain.
Similarly, teachers should collect feedback from students about their experience. What worked well for them this year? What was challenging or frustrating? What aspects of online or hybrid learning would they encourage teachers or schools to keep?
Although this year has presented educators with myriad challenges, there has also been exponential growth. I hope schools take time to understand what worked well, what didn't, and how existing mental models among staff members will either function to support or impede innovative change moving forward. Instead of wishing to return to pre-pandemic school, how can we take the lessons learned this year and pave a new path forward?
Leaders looking to support teachers with self-paced online learning opportunities this summer can request a quote for my Getting Started with Blended and Online Learning and my Advancing with Blended and Online Learning Courses!