I love using TED videos in my classroom to get students thinking about issues related to what we are studying. When I heard that I could wrap video content in an online lesson with TED Ed, I decided to check it out.
The process of setting up my first lesson was refreshingly easy!
1. Go to TED-Ed to check out the collection of educational lessons.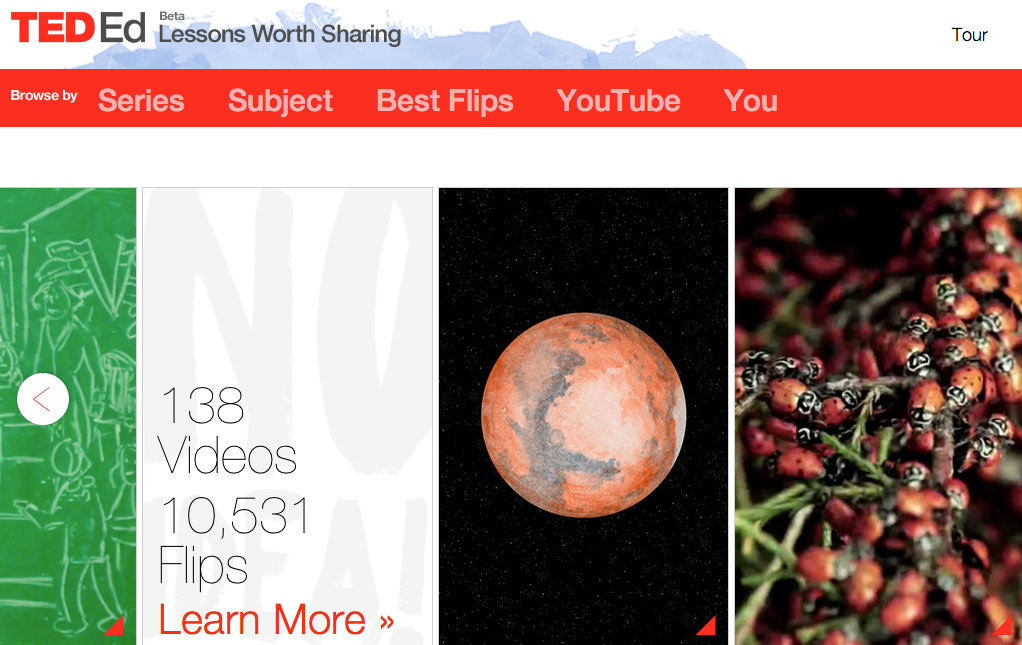 You can search by:
Series – Collection of related videos
Subject -Arts, Business &Economics, Health, Literature & Language, Mathematics, Philosophy & Religion, Psychology, Science & Technical Subjects, Social Studies, Thinking & Learning
Best flips – Exceptional user created lessons (or "flips")
2. Find a lesson you like and "Flip" it.
The first lesson I used with students was titled "Exploring Language: The Art of the Metaphor." This video paired a poetic explanation of metaphors with an artistic video created by the talented animators at TED-Ed. The visual helped to make figurative language more concrete for students.
I was able to tailor the language to explain the lesson objectives. There were a collection of ready-to-use questions already designed for the lesson. I used some of those existing questions, then added some of my own.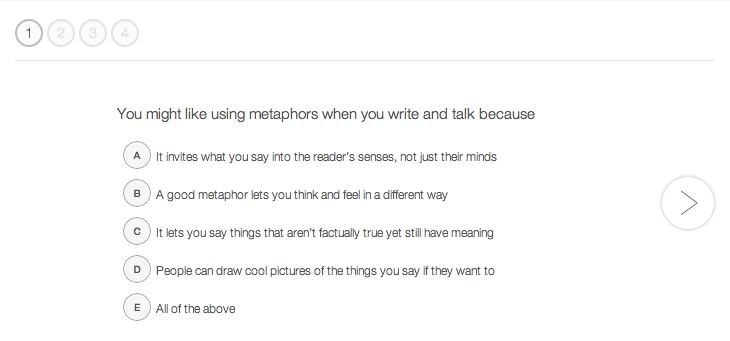 Questions can be multiple choice or short answer. I added more complex short answer questions and a creative writing task asking my students to write a metaphor for their lives. We used these metaphors a jumping off point for a poetry writing activity in class to effectively blend instructional mediums together.
3. Get students to "Dig Deeper" with additional resources
This is a great way to get students thinking beyond simple questions to extend the lesson. Teachers can use the "Dig Deeper" question to tie the online work back into the classroom.
4. "And Finally"
Leave students with some last thoughts about the lesson, the purpose or how you plan to build on it in the classroom.
5. How did students do?
I've removed my students' names, but this is what the "Lesson Stats" for my first session looked like. I can click "Review" to read their specific answers and comments. I can also download their responses into a CSV file.
Flip Any YouTube Video
Didn't find a video you wanted to use with students on the TED-Ed site? TED-Ed let's you flip any YouTube video! This is when I got really excited. I can flip TED Talks, my favorite YouTube content or my own uploaded videos.
When teaching grammar, it is nice to be able to introduce a concept at home for students to process and digest at their own pace. So, I decided to flip one of Keven Brookhouser's "Writing Felonies" videos about the passive voice. I entered the URL, designed the questions, and clicked "Finish Flip." Lesson completed!
*Click here to view this TED-Ed lesson.
TED-Ed made it possible for me to set up an interesting online lesson quickly. It was also easy for my students to use. In a survey after our first TED-Ed lesson 96% said they really enjoyed the whole experience. It was an easy and effective way to engage student online to complement our work in class.