Today, I began teaching my course "Engaging Today's Learners with Technology" at Stanford's Festival of Teaching. One of the first things I asked my students to do was create a Twitter account. I explained that Twitter is ideal for connecting with other educators, engaging in conversations about education, and being inspired by the steady stream of interesting ideas shared online.
During our session, we crowdsourced tips for using Twitter. I thought I'd share some of the tips I've learned in the last 5 years on Twitter.
Tip #1: Include an image or video with your tweet. Tweets with media are more likely to be liked and retweeted.
Tip #2: Use shortened URLs when sharing a link. You can create your shortened URLs with bit.ly. This allows you to track the number of people who click on your links.
Tip #3: Don't just retweet, but add your own comment! This allows you to comment on a Tweet you want to share with your Twitter followers.
Tip #4: Use hashtags, but not too many. Research shows that a tweet with one hashtag is more likely to be retweeted than a tweet with multiple hashtags. Click here to see a list of popular education hashtags.
Tip #5: Join a Twitter chat. There are several different Twitter chats that happen every week. Joining one of these chats gives you a chance to meet other educators who are talking about topics in education that align with your interests. It's the perfect opportunity to connect with and follow interesting people. #Edchat is a great place to start. It happens every Tuesday from 9-10AM PST and 4-5PM PST. Click here to see a calendar of popular Twitter chats for teachers.
Tip #6: Post your original content to Twitter. Set up your blog posts and YouTube videos so they automatically post any new content you create on Twitter. This eliminates an extra step for you!
Tip #7: Share what you're working on. Teachers are always looking for tips and inspiration. Sharing what you're working on can help to inspire and excite other teachers.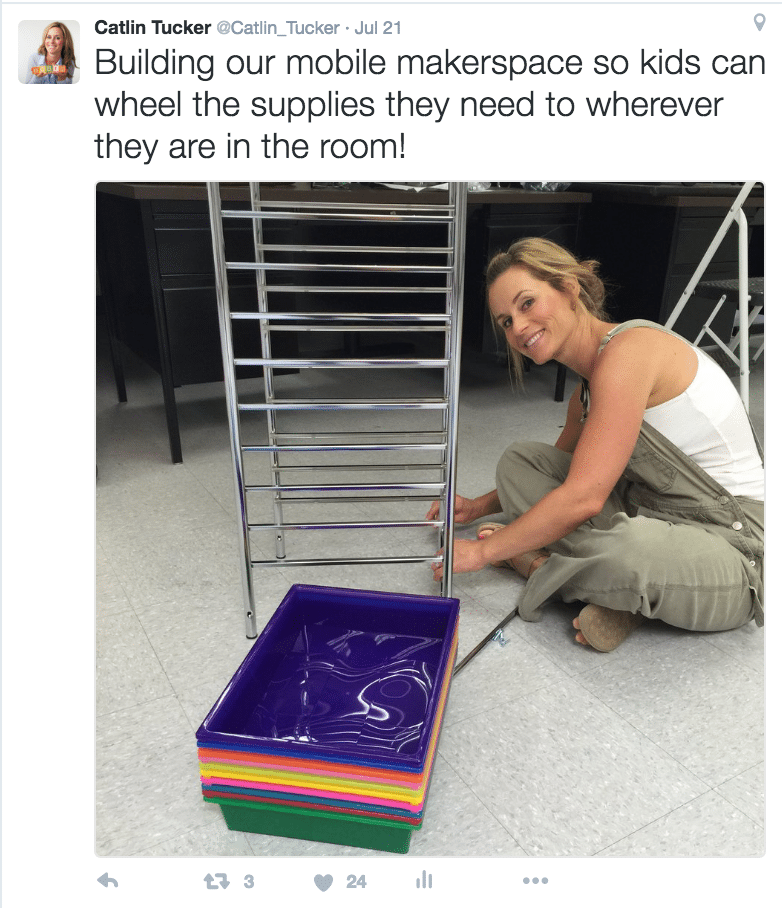 Tip #8: Share best practices! Despite working on a shared school campus, most teachers feel like they never have time to share best practices with their colleagues. Twitter provides the time and space to quickly share your favorite lesson or project ideas.
Tip #9: Share valuable resources. Chances are if a resource helped you, it can help a lot of other teachers too.
Tip #10: Use Tweetdeck to manage and maximize your Twitter experience. Twitter can be overwhelming, to say the least. If you follow a lot of people or want to participate in a fast moving Twitter chat, then Tweetdeck is a must!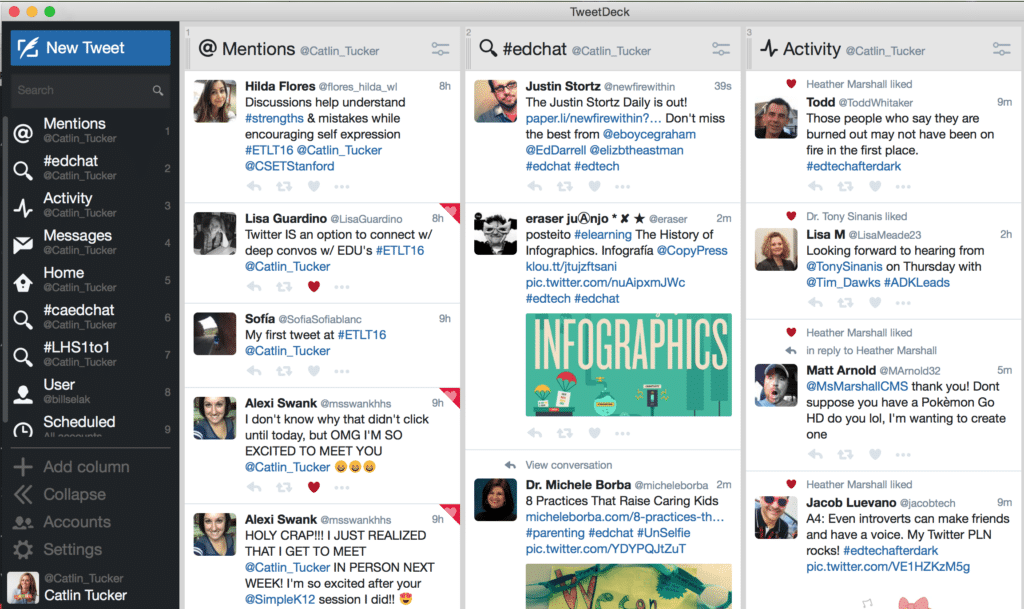 If you have favorite Twitter tips, please post a comment and share them. I love learning from other teachers!