For years I've watched students lug cumbersome binders to each class–dutifully take notes and collecting large quantities of paper. I've often wondered how useful these binders are and how often students sift through their papers to review information.
Look familiar?
This year, students in N.E.W. School traded in their traditional notebooks for multimedia digital blogs using Blogger. My goal was to get them using their devices to document their work in class–taking pictures and recording video. Then take that documentation and weave it into their notes, reflections, lab reports, etc.
Blogger, Google's free blogging tool, is easy to set up. Students can organize their multimedia binders similarly to their traditional binders with tabs for different classes.
There are several benefits to using a multimedia binder. Students:
can incorporate media to bring their work to life.
share their work with an authentic audience.
access their work from anywhere with a device and wifi.
don't have to carry around a heavy binder.
don't have to worry about losing their work.
Blogger is one of several tools students can use to create a multimedia digital notebook, but I like the convenience of having it tied to their Google Accounts.
Some learners need to write things down to process information. If that's the case for some of your students, encourage them to write down their ideas on paper or a whiteboard, take a photo, and post that online!
During a station rotation lesson, one station was dedicated to setting up digital notebooks. Click here to view the Google Doc I designed with steps, explanation, and screenshots to guide students through the process of setting up their notebooks. If you are signed in to your Google Account, you can click "File" and select "Make a copy" and a copy with automatically save in your Google Drive. Hopefully, I can save teachers time by sharing this!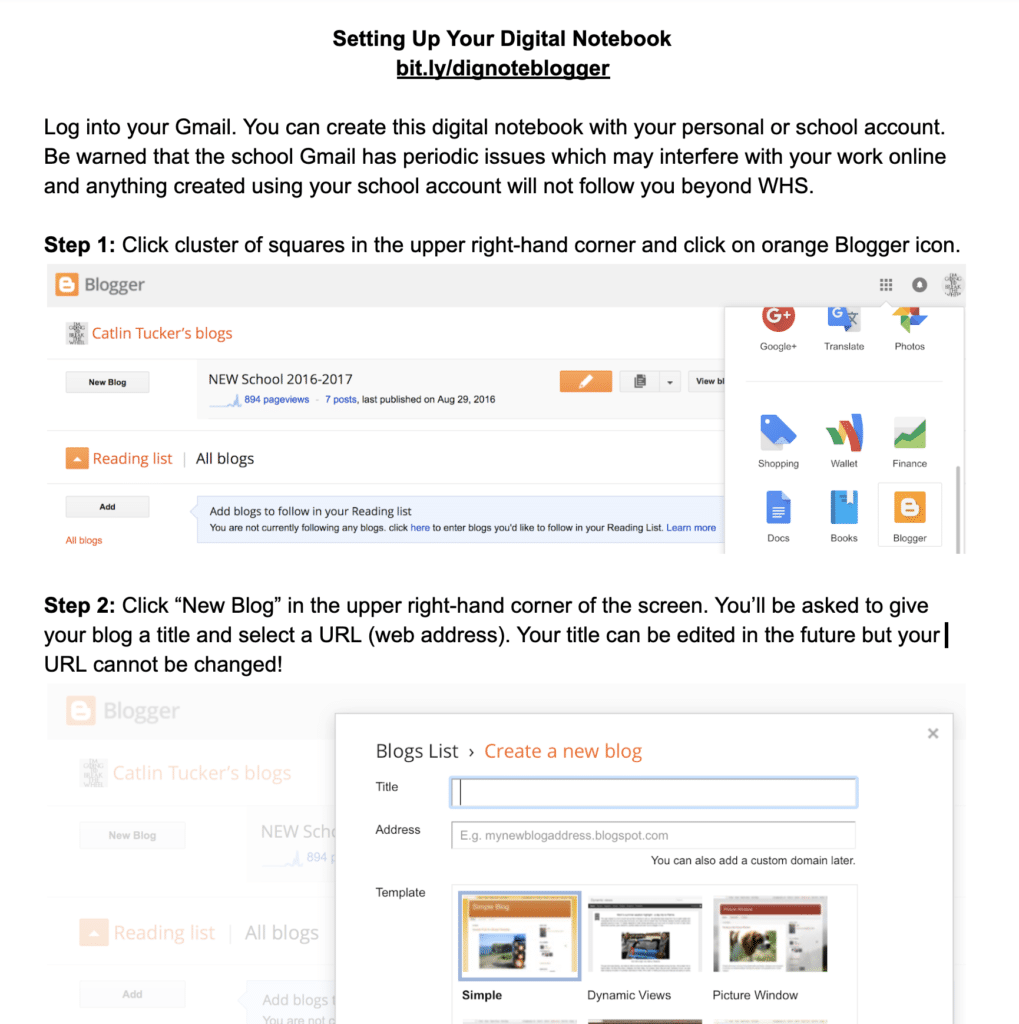 Update: After Google Sites was updated, my students began using Google Sites instead of Blogger to create their digital notebooks and digital portfolios. Click here to view a Google Doc with the steps to set up a digital portfolio using Google Sites.