As concerns about fake news mount, it's increasingly important that we expose students to high-quality news stories about current events and encourage them to think critically about those stories.
The more informed our students are about the world around them, the less likely they'll be duped by fake news stories.
Click To Tweet
So, I was excited to stumble on
Listenwise
, which is bringing public radio into the classroom.
Listenwise offers educators a growing collection of news stories tagged as ELA, science, or social studies. The audio recordings effectively weave the information into a story that is both interesting and informative.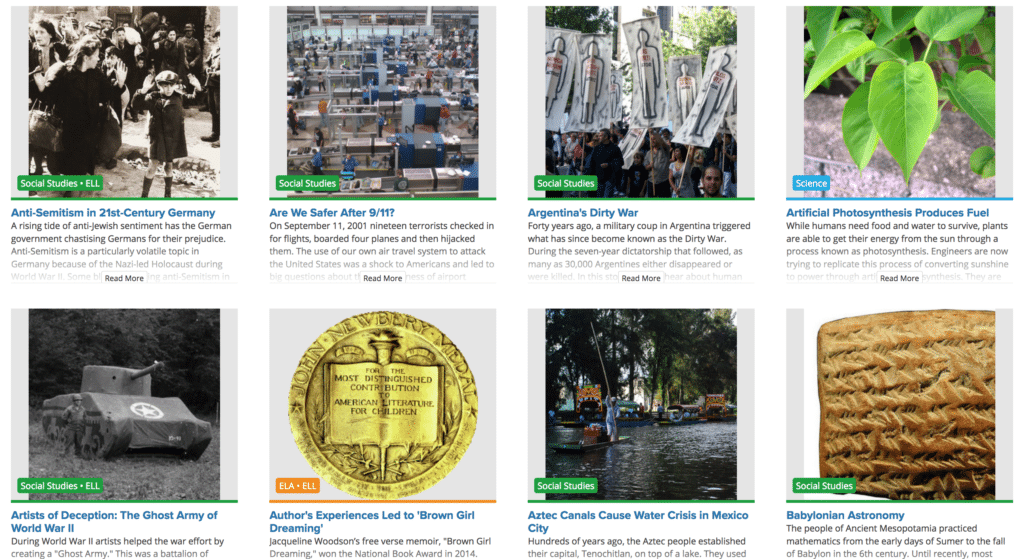 The audio recordings of each news story can be played at their normal pace or slowed down for students who need it. This is an easy way to allow students to control the pace of their learning and make accommodations for second language learners.
There are  Listening Comprehension Questions, which I love! It's so important for students, who are constantly consuming information in the form of audio, to really think about what they are hearing.

I've used Socrative quizzes and space races with my students for years, so I was excited to see that the individual lessons have Socrative quizzes available for anyone to use as a quick assessment tool!
There are, of course, more bells and whistles for schools and districts who pay for the PREMIUM plan, but the basic free version is a wonderful resource to help teacher cultivate informed students prepared to think critically about the news.