Who doesn't love a colorful word cloud? But what I don't love is the time it takes to input all of the words to create one. My motto is that students should do the work in our classroom, not me. Well, I work a little, but I don't want to do the lion's share of the work. The person doing the work is doing the learning, so my students do the heavy lifting in our classroom. That's why I was so excited when I discovered Mentimeter!
Mentimeter–a cloud-based interactive presentation software–is super easy to use and has a robust free version. It provides the user with several different ways to engage a class, but my absolute favorite type of question is the word cloud.
Think about a question you want to ask students and select the type of question you want to use.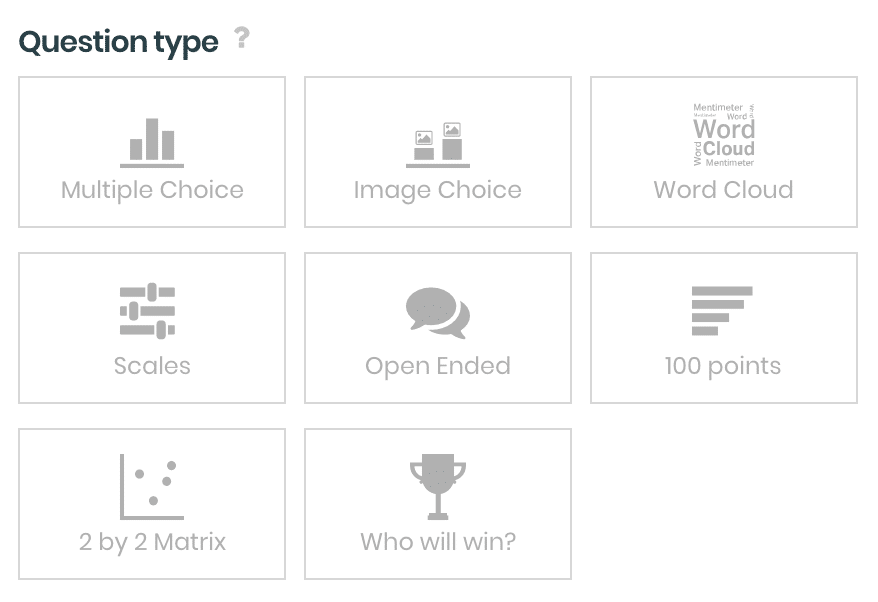 Click the "word cloud" image and type your question. For example, at the start of our unit on social media, I asked my students "What words come to mind when you think of social media?" I was curious to see what words they would associate with social media.
Once you've created your slide, you can project it for students. It will have your question, the link to Menti.com, and a six-digit code at the top. When students go to Menti.com, they'll see a window like the one below.
As they submit their words, the word cloud updates in real time on your projected slide. Words that are repeated by multiple students appear larger in the cloud to reveal areas of commonality and agreement. My students associate social media with their friends above all else. Other words that were repeated by multiple students included, socializing, memes, communication, interaction, and public.
These word clouds are a powerful strategy to generate ideas, engage the class in conversation, and facilitate an analysis of word choice and meaning. I love that I did NOT have to create it. The words are entered directly by the students without being filtered through me.
It's worth checking out some of the other question types too. There is a limit to the number of slides you can have with the free version, but it has worked wonderfully for me!