Different students have different needs, yet many classrooms are set up to provide all students with the exact same instruction and practice. If students are asked to do practice they do not need, they can become frustrated, bored, and disillusioned. Students who need additional instruction, scaffolding, and practice may not get it in a whole group lesson.
My classroom is composed of a handful of honors level students, English language learners, and several students with IEPs and 504 plans. It's challenging to support so many students at different levels. So, I periodically offer optional "skills stations."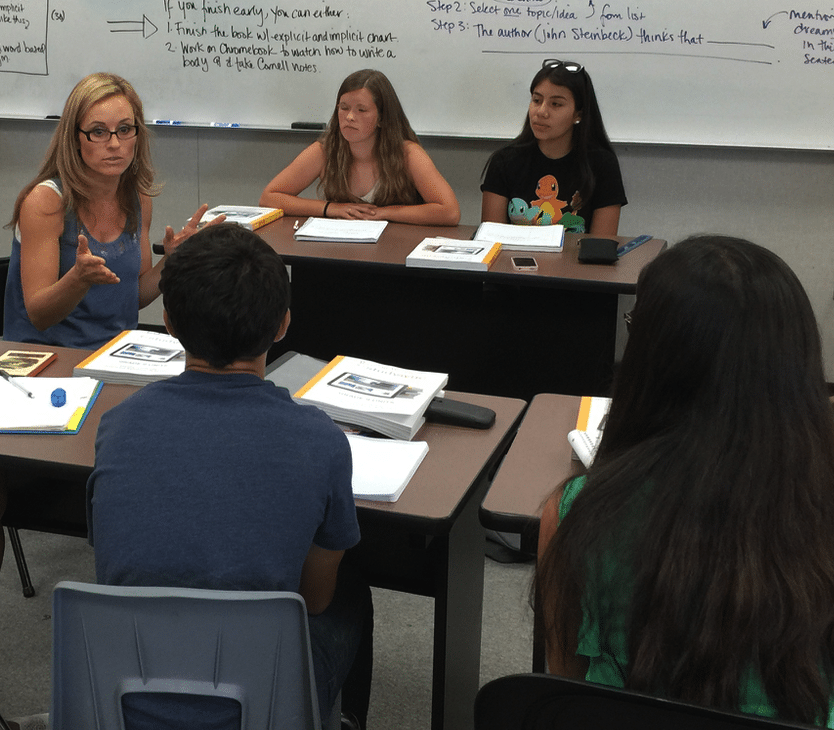 Skills stations are focused on developing specific skills. Right now my students are writing their first argumentative essay in response to a Lord of the Flies prompt. I'm using the Station Rotation Model, so I have time to work directly with small groups of students in my teacher-led station. It allows me to focus on targeted instruction, modeling, real-time feedback, and skills development.
If I notice that students are struggling with passive vs. active voice or a chunk of the class needs support writing strong topic sentences, introducing their quotes, or properly citing their quotes, I will offer an optional skill station. Students who need help can get it and students who don't need additional explanation or practice can continue writing. The optional skills stations are a simple strategy for personalizing instruction and support.