Blended learning models afford teachers the time and space in class to work side-by-side with students. As a teacher works with a single student or a small group, other students will inevitably hit bumps and have questions that require the teacher's attention. To avoid interruptions and distractions, teachers need a quick and easy way for students to ask for help or additional support.
ClassroomQ.com has designed a simple solution to solve this problem for teachers. Teachers create an account (free version available). They can start a "session" anytime they plan to lead small group instruction, conference with individual students, or move around the room during a self-paced lesson. Students can access the session with a class code and enter their names and comments to the queue.
Once the student has entered her name, written a brief comment, and pressed the "Assistance needed" button, the teacher will receive an alert and the student's name will appear in the queue. The student can also see what number they are in line, so they can decide whether to wait for help or move onto something else until the teacher gets to them.
The free version allows up to five students to join the queue at any one time. Once a teacher has finished helping a student, he can simply click on their name and they are removed from the queue.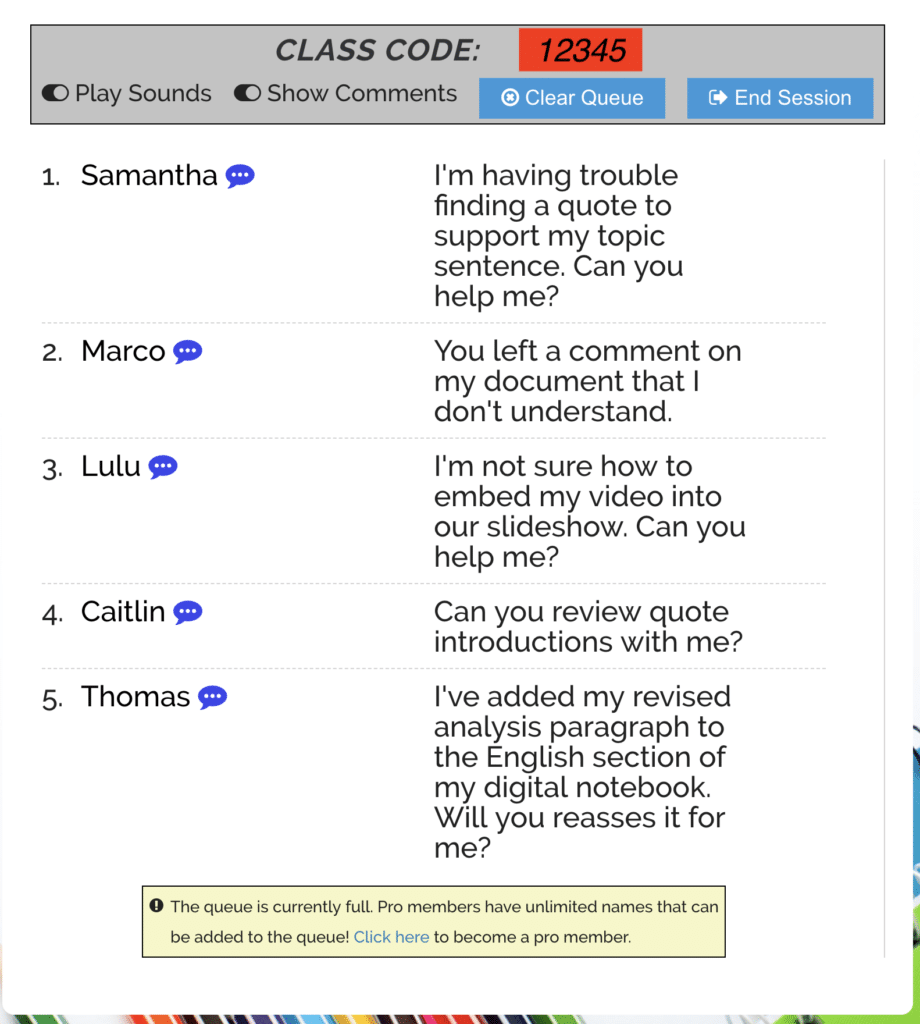 For those of us using blended learning models, this simple tool makes fielding questions and identifying students who need support more manageable.