Many teachers, like myself, are facing the prospect of weeks at home with their children. I did not want to spend my days at home engaged in endless debates about how my kids would spend their time. Even though they are not going to school, I want them to continue learning. It also isn't clear to me how much work their teachers will assign during this school closure.
As teachers, we are uniquely equipped to teach our children during school closures. Still, homeschooling requires structure, preparation, and consistency. I began by drafting the schedule below to ensure my two children were alternating between different types of activities during their days at home.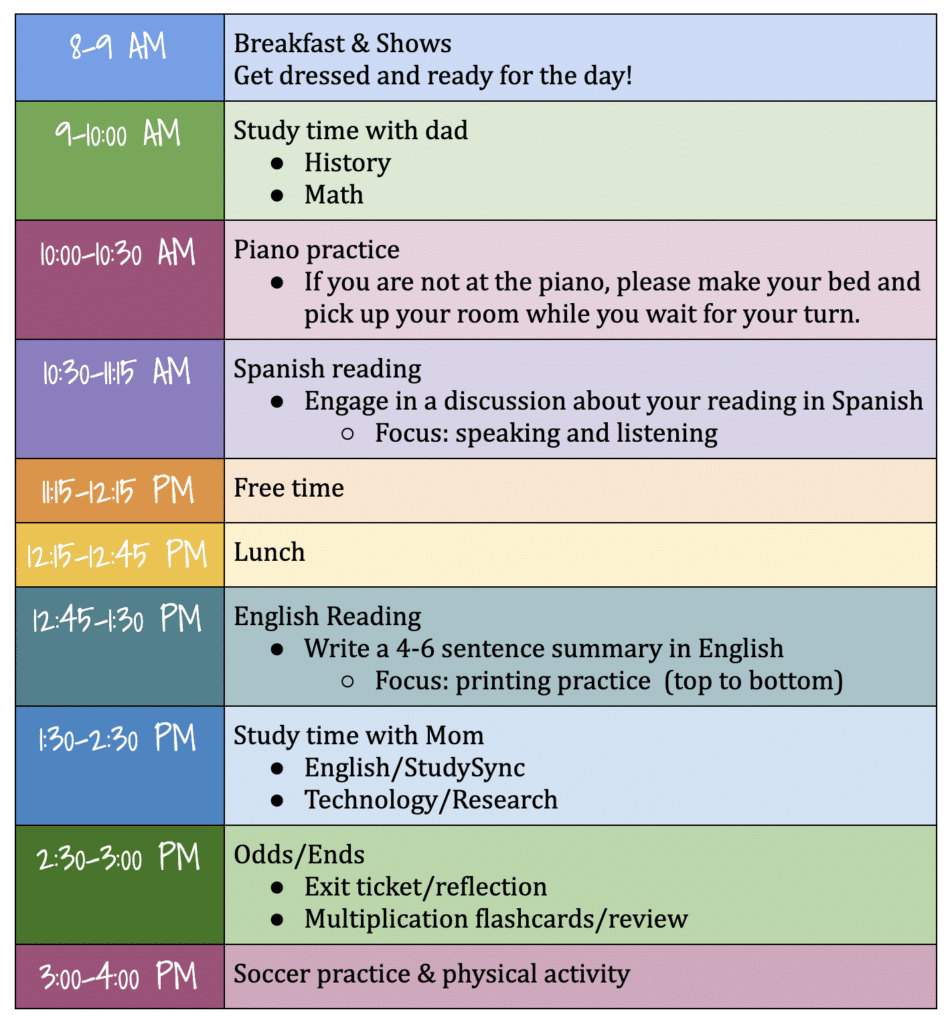 If I'm honest, the schedule was my attempt to impose a degree of organization on what felt like a chaotic and uncertain situation. I did not think my children would welcome a "schedule." To my surprise, both of my kids were excited about the prospect of doing "school" with my husband (a high school history teacher) and me. I am not sure how long that enthusiasm will last, but they, like me, are clearly craving structure.
Below is a template families are welcome to copy and use to create their own homeschool schedules.
I cannot control what is happening around us, but I hope that having a daily schedule will keep my kids from feeling adrift during this time of isolation. I look forward to leveraging the strategies and tools I use in my work as a blended learning coach to engage my kids in hands-on learning activities at home.
I know I am not the only educator taking a proactive approach to educating my kids during school closures. If you have a strategy that you are using with your children that you think might help other families, please take a moment and post a comment.